Since the development of cloud-computing systems and GPS technology, fleet tracking and management has never been easier. Today, there is a comprehensive range of logging devices, online tools, applications, and cloud-based systems that make it a whole lot easier.
Most fleet management and GPS fleet tracking solutions provide broad services by collecting information through the hardware installed or inserted into the OBD II ports of the vehicles. The equipment usually involves electronic logging devices (ELD).
All the data collected are displayed and processed in the central software dashboards. This way, fleet managers and back-office staff can monitor and manage vehicles more effectively.
From driver behavior and fuel efficiency to engine diagnostics, route monitoring, and status reports, telematics solutions record and provide essential information for maintenance management. Furthermore, data gathered via these systems can help fleets maintain compliance.
Choosing the best fleet management or tracking solution can be a difficult challenge though. There are hundreds of brands and solutions to choose from. To help you make the right choice, we will narrow down your search to the best options.
Take a look at the best fleet management and tracking solutions on the market today. They are listed in no particular order below.
Top 21 Fleet Management and Tracking Solutions
| | | | |
| --- | --- | --- | --- |
| Device / Provider's Name | Monthly Fees (per vehicle)* | Best Feature | Rating |
| Element Fleet Management | / | Global Fleet Services | |
| Fleetio | Starting at $5 per vehicle | Service Log with reminders | |
| Geotab | / | Customizability | |
| GPSTrackit | $23.95 | Google Earth integration | |
| Zubie | About $15 ($179.95 per device per year) | Open API and Live Map | |
| KeepTruckin | $20 (Starter) or $35 (Pro) plan | Advanced BYOD | |
| Orbcomm FleetManager | / | Configurable reporting | |
| Rhino Fleet Tracking | $19.95/device ($16.95/device for 3+ devices) | GPS tracking | |
| US Fleet Tracking | $29.95 (ten-second updates) $39.95 (five-second updates) | Geofencing and Routing Alerts | |
| Vector Fleet Management | / | Extended Service Hours | |
| Verizon Connect | / | Two-way messaging | |
| Azuga Fleet | Starting at $22.95 per month (under $0.85 per day) | Gift cards for the safest drivers | |
| Teletrac Navman | / | Enhanced Geofencing | |
| Transflo | $25 (+ $99 upfront cost) | myPilot Integration | |
| AssetWorks | / | Enterprise Asset Management (EAM) | |
| EROAD | $35 Basic Plan; $45 Mid-Level Plan; $60 Advanced Plan | Cellular Data Connection | |
| Zonar | $70 | In-cab video coaching | |
| Trackon Fleet Management | $15 | CAN and IFTA reports | |
| MiX Telematics | / | Vital tracking functionality | |
| Pedigree Technologies | $25 ($499 initial cost) | OneView platform | |
| GoFleet | / | Real-Time Fleet Tracking | |
Note: Not all solutions have transparent pricing. Prices for some solutions are provided by quote only.
For more than twenty years, Element has been providing clients across industries with different fleet management solutions. The company has a global client base, meaning they offer their solutions to customers beyond the United States through an extensive network.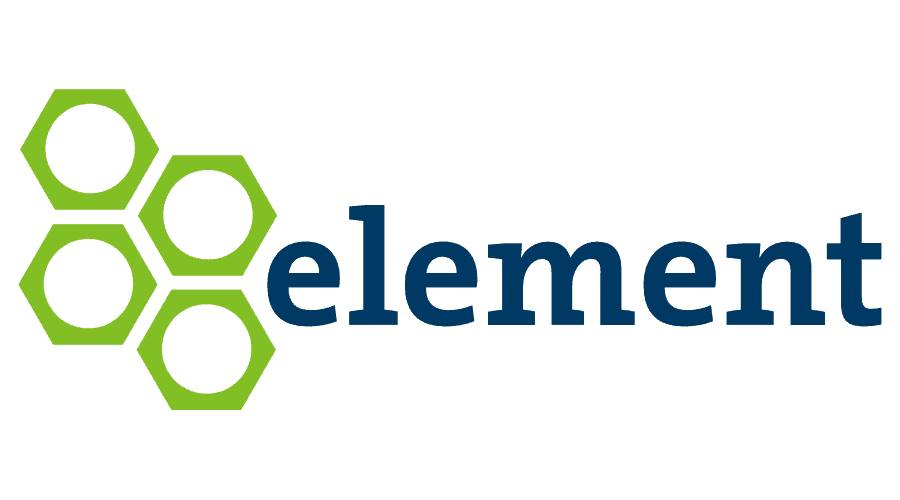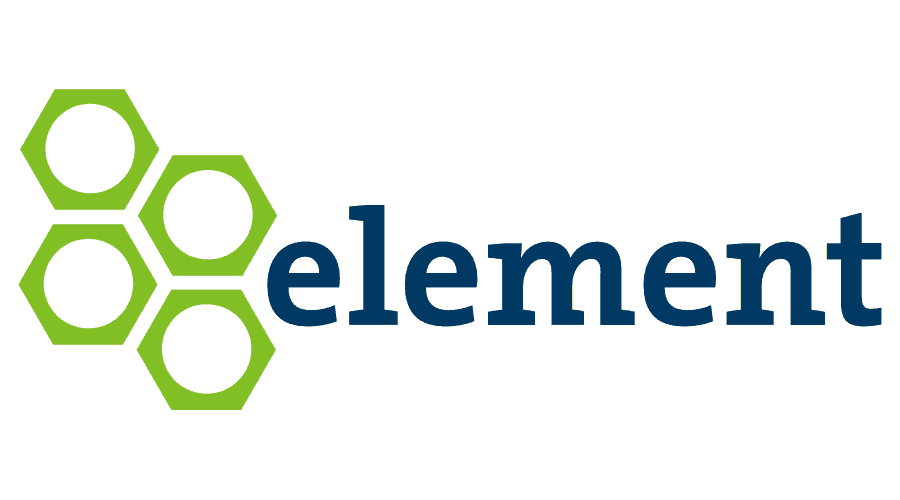 The commitment to service, extensive experience, and readiness to meet customers' requirements, sets Element apart from other telematics companies. By combining technical and financial expertise with top-notch customer service, Element helps both small and large businesses to increase productivity and control expenses.
As a matter of fact, Element Fleet Management is meant to make fleets more productive and keep them safe.
Fleet safety: Protecting assets is the main priority of fleet managers. This relates to both vehicles and drivers. With Element, you can reduce accident rates and improve fleet safety at the same time.
Downtime management: Downtime, whether it is a collision or vehicle breakdown, can carve out a considerable dent in your budget. Element Fleet Management can help you reduce downtime costs by providing real-time data and up-to-the-minute insights into things like fuel consumption and route monitoring.
Driver productivity: Just like other fleet tracking solutions, the Element can help improve driver behavior and optimize your fleet through the telematics program. They handle fleet performance management and logistics to increase driver productivity and safety. This can help businesses lower their operating costs and manage fleet efficiency proactively.
Cost savings: Reducing fleet costs is no doubt one of the main benefits of using Element Fleet Management. This effective cost management solution can help fleet managers reduce operating, maintenance, downtime, and driver costs. Additionally, their fleet maintenance software can help fleets control repair costs and increase driver productivity.
What Else Element Offers
As you can see, the Element offers a lot of benefits and perks to fleets. Their products and services are primarily aimed at minimizing operation and ownership costs. Fleets of any size can take advantage of Element Fleet Management to streamline processes and manage variables.
In addition to fleet management solutions, they also offer remarketing of vehicles. When it comes to services, Element provides Global Fleet Services and Total Fleet. The latter is geared towards owner-operators looking to outsource fleet management demands.
Pros:
Comprehensive fleet management
Full-service experience
Global reach
Exceptional service
Great for almost all types of vehicles
Remarketing of fleet vehicles
Cost-benefit analysis
Cons:
They are still integrating
Pricing is not transparent
Fleetio is an easy-to-use fleet management solution that helps businesses manage different aspects of their fleet operations. Nonetheless, novices may get overwhelmed with data and functions. Don't worry, Fleetio's team will support you all the way and help you handle operations easily.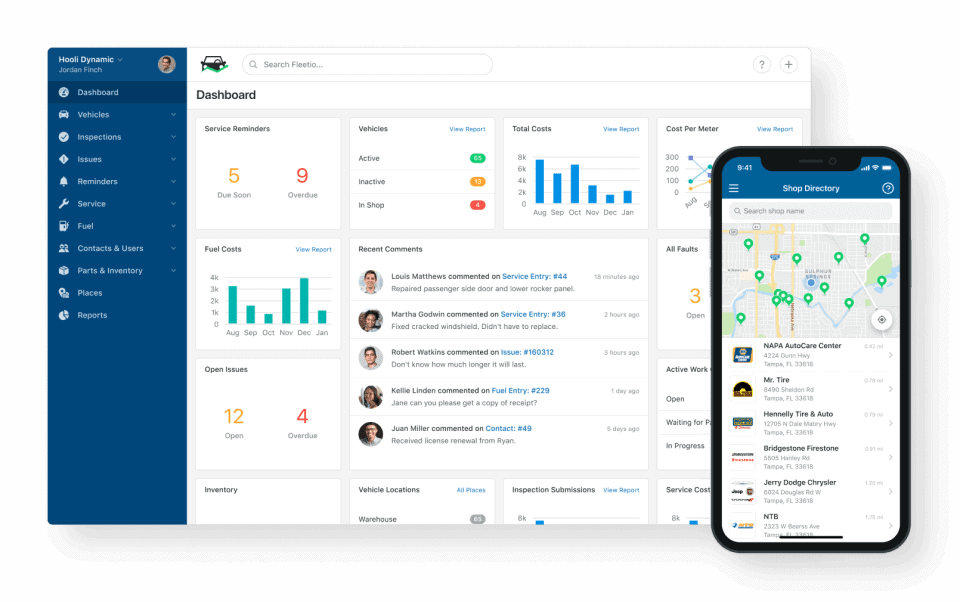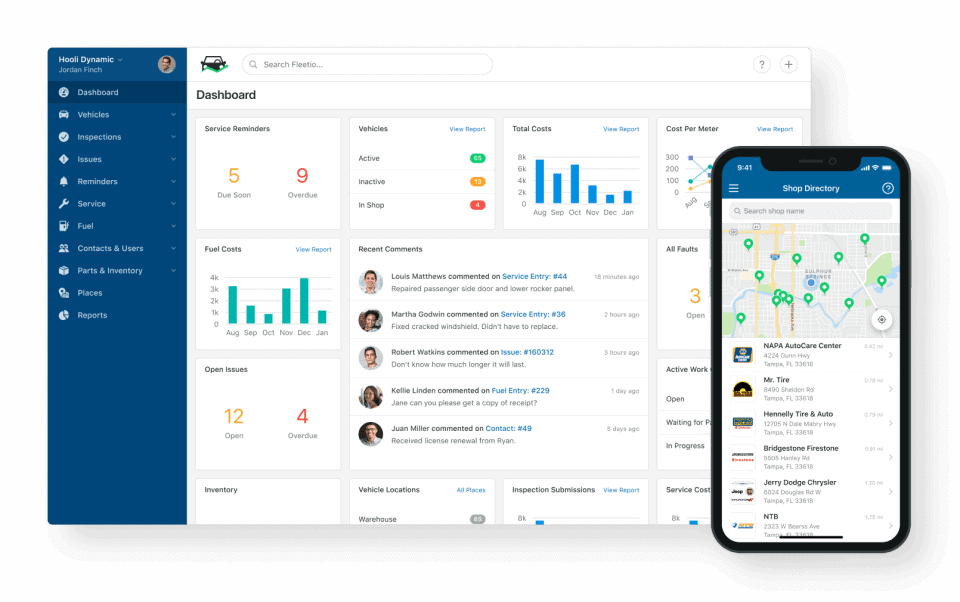 Handling a great deal of data could be challenging at first. But once you get into the swing of it, you will edit workflows, add vehicles, and more with ease. Fleetio will also enable you to track drivers on a live map in real-time from anywhere.
Beginning at $5 (per vehicle per month), this low-cost truck management solution makes it easier for fleet managers to keep track of their drivers and vehicles. Whether your fleet consists of 10 or 1,000 trucks, Fleetio Manage will keep it covered. It provides just about anything you could ever need to manage and track your truck fleet at any time.
Key Features & Benefits
Automated operation: This cloud-based fleet management solution helps fleets manage asset lifecycles and automate their operations. By automating management tasks (like fuel transactions and maintenance scheduling), truck fleets can improve efficiency.
Mobile-first design: This complete solution comes with web and phone apps. These are suited for busy fleets looking to manage their operations on the go. Fleetio Go app works on any iOS or Android device.
Improved collaboration: One of the major benefits of this solution is improved collaboration. Fleetio supports unlimited users, empowering all the members of a fleet to keep contributing to success.
It should be noted that this fleet management solution is available in two versions: Pro and Advanced plan. The former includes basic features like Data Importing, Maintenance logs, Asset Profiles, Fuel Tracking, and Geofence Alerts. The latter offers additional features for extra money. For example, you will be able to set up DTC alerts, track your inventory, and create work orders.
Pros:
Perfect for fleets of all sizes
Easy to track drivers
Robust fuel management
Reliable inventory control
Useful reminders
Unlimited users
Priced fairly
Cons:
The user interface seems a little busy
Basic reports without visualizations
Limited functionality
3. Geotab – The Best Customizable Fleet Tracking Solution
If you are looking for a customizable fleet tracking solution, look no further. Geotab will help you gain confidence and save on costs. The company offers numerous products and customizable software to suit the needs of both small and large fleets.
Geotab offers MyGeotab hardware (like Geotab GO7) and cloud-based software for sale separately as two products. You can either use them together or pair them with hardware/software options from other companies. This excellent compatibility offers flexibility to fleets and businesses.
GEOTAB Drive: GPS Tracking Hardware & App
GEOTAB Drive is one of the most famous telematics solutions coming from this company. It helps users improve asset uptime and service delivery.
Property managers and fleet owners can benefit from this complete solution by collecting the essential reports, modifying asset data, automating transfers, and tracking assets throughout their lifecycles.
Geotab Drive works together with a mobile devices app that covers everything from vehicle inspection recording and driver identification to two-way messaging.
Additionally, it incorporates the Geotab GO – plug-and-play hardware used for HoS logging in electronic form – into one system. You can combine it with vehicle tracking devices and get the most out of this system.
By connecting the Geotab GO device to the GEOTAB Drive app, you will reap the benefits of electronic records. It also allows fleet managers to check how much time their drivers spend in every duty status: Driving, Not Driving, Off Duty, On Duty, and Sleeper Berth.
The best features of this complete fleet management solution include:
Driver Vehicle Inspection Reporting (DVIR)
Hours of Service reporting
FMCSA compliance
User-friendly dashboard
Automatic duty status changes
MyGeotab Software
This fleet management software can be used on both Android and Apple devices. You can use either on mobile or desktop devices. It is available in 4 plans:
Base
HOS
Pro, and
ProPlus
Note that only the ProPlus plan offers active tracking ability. Also, keep in mind that the HOS plan meets both Canada and US regulatory mandates. As you may assume, the Base tier is the cheapest option, but it includes basic features only.
One of the best features of MyGeotab software is customizability. Actually, it is probably the most customizable fleet management system available. It features an editable reporting function and customizable dashboards.
Different resellers are selling this fleet management software. They have the capability of adding their unique programs. Thus, MyGeotab doubles as a software development kit and open API.
Pros:
It works with a wide variety of platforms
Highly customizable
User-friendly interface
Great accuracy
Simple installation
Real-time tracking
Good online reputation
Cons:
Irregular customer service
Clunky maps
4. GPSTrackit – The Best Solution with GPS Capabilities
GPS Trackit is another reliable fleet management solution to consider using. It gives you real-time alerts, automatic updates, driver management, and lots of other advantages. It is one of the innovative cloud-based tools designed for fleet management companies.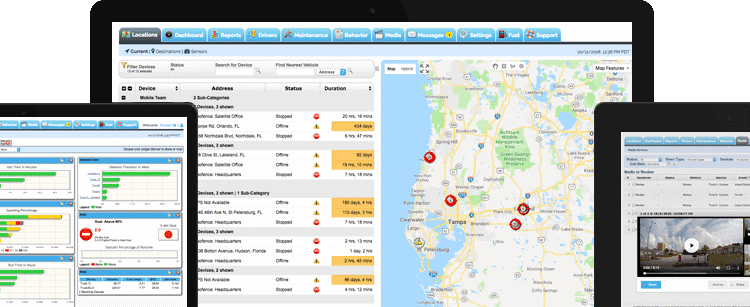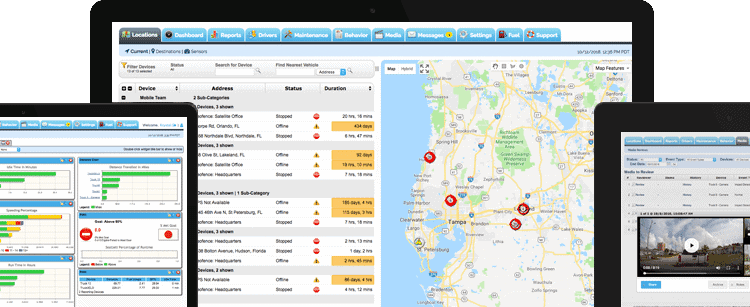 Let's review the feature-rich solution for managing your fleet.
Cloud-Based Fleet Tracking from Any Device
Replace your conventional fleet management with the cloud computing technology of GPS Trackit. As a fleet manager, you will not need to spend much time to update the details of your fleet.
The specially designed software is capable of monitoring your fleet anytime and from any place.
You can increase your business productivity and decrease operational costs with this flawless software.
GPS Trackit works smoothly on the iOS and Android platforms.
Best Features of GPS Trackit
Below are some of the key features and advantages of this nifty solution:
Interactive maps on the dashboard – You will not worry about the location of your vehicles anymore. The software enables you to track them by displaying a dynamic map. Use Geofencing tools for maintaining and controlling the vehicle location. Besides, you may trace out the nearest truck or vehicle with the GPS system. Thus, you are going to have a 24-hour inspection of your fleet by using the GPS Trackit.
Control the fuel usage – This fleet management solution comes with an integrated fuel card. By using this card, you may check out the fuel consumed on a daily basis. Based on that data, you can train your drivers and optimize their performances.
Maintenance of fleet becomes easy with the tools – Get a detailed report of your vehicle diagnostics. These diagnostics include information on the ignition, cruise control, coolant, brakes, oil pressure, airbags, and other things. The reporting tools are customizable, which makes them suitable for any fleet managers.
Prevent vehicle theft – By getting improved visibility of your fleet on a constant basis, you will prevent any unauthorized movement. The fleet management software sends alerts on the movement of your fleet all the time. You may recover your assets thanks to this safety feature.
Fleet Advisor – A unique feature of this fleet management solution, Fleet Advisor, is only available in GPS Trackit. This useful feature will help your team members get training and learn how to use the software in the best way.
Pros:
Suitable for both large and small fleets
Unlimited historical data
Free unlimited training
Excellent reporting features
Google Earth integration
Decision-driving data
Low-cost solution
Cons:
Some users find the service unsatisfactory
No short-term contracts
Mediocre alerts
5. Zubie – The Most Robust Vehicle Monitoring Solution
Zubie is one of the most expensive fleet management solutions on the market. Nevertheless, many fleet managers like it because it's easy to use and amazingly detailed. While this solution might be pricey for small businesses running a fleet on a budget, Zubie is worth the investment for sure.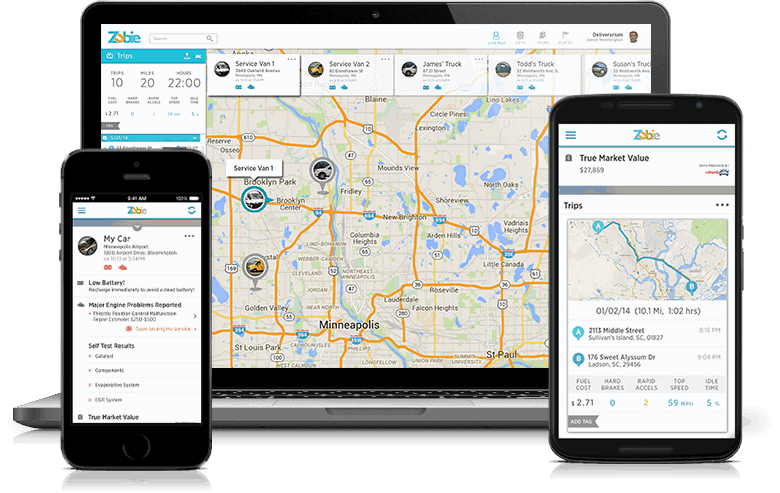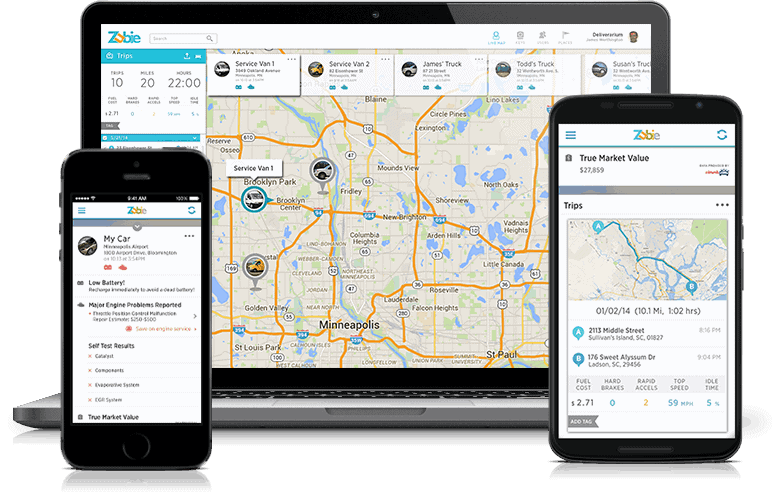 All you need to do to start using Zubie Fleet Connect is plug a Zubie logging device into your vehicle's diagnostics port. It is quite easy, thanks to a diagnostic attachment. This fleet tracking device works in sync with the Zubie Cloud and Zubie Apps. Let's check them out:
Zubie Device – It takes up to 15 seconds for the Zubie electronic logging device to plug into any truck, car, or van or truck. Even while parked, your vehicles will be virtually connected via Zubie wireless connection. Once attached, you will be able to track the location and average speed of your vehicles. In addition, you will also keep track of idling time, hard brakings, sudden accelerations, and much more.
Zubie Cloud – The primary purpose of this cloud system is to send critical driving alerts. Apart from that, it also helps users store driving data securely and examine driving trends. This will give you data-driven insights into the overall health of your vehicles and problems within your fleet.
Zubie Apps – Tracking vehicles through this application is extremely fun and easy. Simply install it on your mobile devices and track your assets (drivers and vehicles) on your smartphone, computer, or tablet. It allows you to track driving activity and car health in real-time.
User Interface
The Zubie features a simple yet modern easy-to-navigate interface. It implements a delightful blue-white color scheme and contemporary fonts. This results in an intuitive user experience.
Reports, Live Map, and Dashboard tabs are located on the top bar. Basically, almost everything you'd need is included in these three modules.
Setup
After logging into Zubie Fleet Connect, you need to add driver info and vehicles to run with fleet management. The vehicles can be added by clicking on Zubie Keys. You will receive a 10-digit code (via your email) that should be entered to get the vehicle registered.
When adding users, you will be required to assign designations to incoming users. They can be assigned as a Driver, Viewer, or Administrator. It takes less than a minute to add a new user.
Pros:
Real-time fleet tracking
Exceptional diagnostic trackers
Incredibly detailed
Extremely easy to use
Elegant and simple interface
Live Map
Open API
Cons:
It's a bit difficult to enter new drivers and vehicles
Reports could be more visual
Expensive solution
6. KeepTruckin – The Best User-Friendly Fleet Management Solution
KeepTruckin is one of the user-friendly and feature-rich fleet management solutions designed for managing the mobile workforce. Intended primarily to offer electronic logging, GPS tracking, and IFTA, KeepTruckin can help you in different ways, whether you are a driver or fleet manager.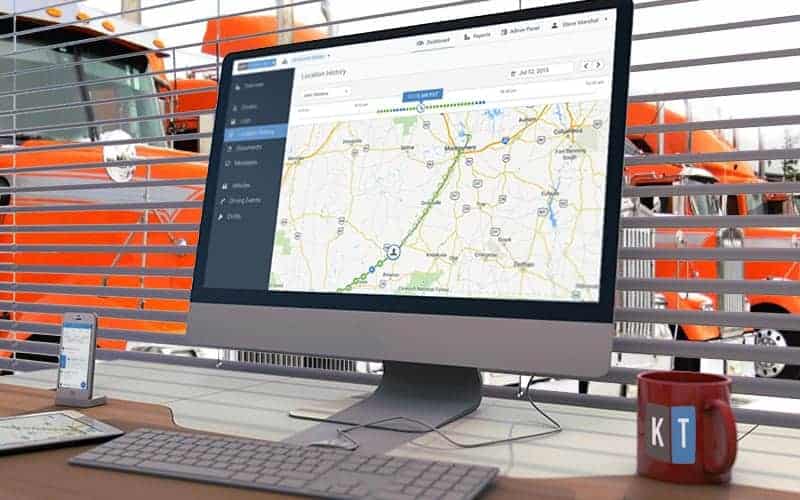 KeepTruckin Abilities
Captures the videos of the collision to present a real picture of what has happened
Ensures safety to your fleet
Makes your fleet safe and compliant
Helps in identifying the address and behavior of the risky drivers
Key Features
Let's have a look at the top features of the KeepTruckin solution.
Vehicle safety – Regular vehicle inspections turn out to be easier with KeepTruckin. You can find a customizable inspection form for ensuring your fleet compliance. Drivers may use the KeepTruckin App to inspect parts and components against the integrated checklist. The inspection details will be viewable to you at any time.
Alerts – If there is any defect in the vehicle, you will get alerts in a timely manner. For every vehicle, you will receive real-time alerts.
GPS tracking – As one of the best fleet management solutions, KeepTruckin helps you have real-time information about your trucks with GPS technology. The location history reveals the routes followed by drivers. On the dashboard, you can easily find vehicle data.
IFTA reporting – IFTA automatic fuel tax reporting is aimed at reducing the efforts to collect the fuel receipts. KeepTruckin calculates the purchased amount of fuel and the distance traveled by your trucks and provides the detailed trip reports.
Other Features and Capabilities
In-app driver coaching – The scorecards will encourage your at-risk drivers to refine their performance. This feature will help you increase your fleet safety.
ELD compliance – If you are looking for ELD compliant solutions for fleet management, you may rely on KeepTruckin. You can get HOS violation alerts at the right time.
Smart Dashcam – The dual-facing and road-facing dashcam is one of the unique features. They will be capturing the videos to keep your drivers safe. The video clip remains stored on dashcam so that you may retrieve it anytime.
Driver Workflow – By simplifying the dispatch process from one platform of the app, this solution allows the driver to get the dispatch information to his mobile. Moreover, the drivers have no chance of missing any stop, as the intuitive interface clearly displays them every step. As the drivers reach the destinations, it automatically becomes recorded in the fleet management system.
Pros:
Reliable solution
Suited for almost any truck
Cutting-edge BYOD functionality
Quite easy to use
Simple installation
Intuitive interface
Transparent pricing
Cons:
Customer support could be better
Rudimentary engine diagnostics
No dispatching features and no geofencing
Designed as a cloud-based analytics platform, Orbcomm FleetManager is a management solution that delivers valuable data in the fleet organization. This in-cab fleet management solution provides advanced analytics and reporting.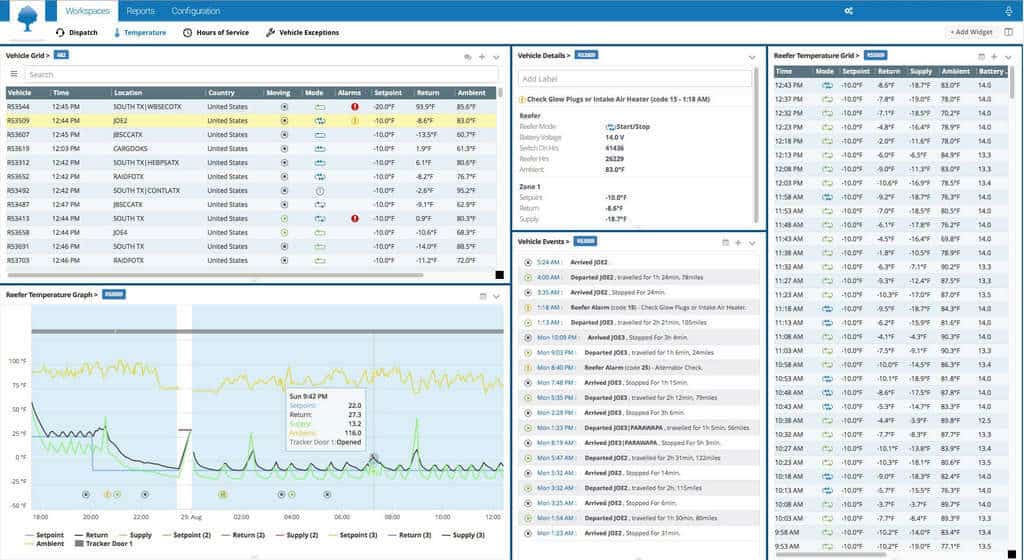 It comes with truck and trailer monitoring devices (ELDs). ORBCOMM also integrates its platform with Samsung tablets to enable businesses to build connected vehicle ecosystems and scalable productivity hubs. Aside from retaining drivers, that can also help lessen operating costs and increase customer satisfaction.
ORBCOMM's FleetManager includes everything needed to maintain regulatory compliance, such as exception management, mapping, alerts, and reports. This can help increase driver productivity and asset utilization while reducing operational costs. As a result, you will improve your ROI.
Key Features
Some of the most important FleetManager features include:
Customizable Workspaces
Intelligent Search
Data Categorization
Advanced Mapping
Enhanced Configurability
Intuitive Reporting
Widget Templates
Seamless Integration
Benefits of Using FleetManager
While we've already mentioned what this solution offers in essence, it's a good idea to check the main benefits before making a choice.
All-in-One Analytics Platform: It encompasses different types of assets – trucks, trailers, reefers, and containers – in a single all-inclusive system.
Robust Intelligence: By providing deep insights, this solution allows businesses to comply with rules, decrease fuel costs, increase productivity, and improve safety.
Scalable System: This system can be integrated with various hardware devices and in-cab devices. Moreover, it works with different internal back-end apps and external fleet management systems, as well.
Configurable & Flexible: The users can configure and customize data according to their needs with this flexible solution. Orbcomm FleetManager can be configured depending on the type and size of your fleet. It allows you to create individual workspaces for fleet managers, dispatchers, and compliance teams.
Live Reporting: FleetManager generates historical and real-time insights by combining alarm, sensor, trip, location, driver, and vehicle. Configurable reporting, along with advanced data mining and individualized customization is what makes FleetManager a popular fleet management solution.
Pros:
Flexible and configurable
Multi-user management
Intelligent search options
Intuitive reporting
Advanced mapping
Seamless integration
Widget templates
Cons:
No training program
Poor customer support
8. Rhino Fleet Tracking – The Best Full Fleet Tracking System
Rhino Fleet Tracking comes with fleet maintenance tools, integrated GPS tracking, highly detailed reporting, after-hours alerts, and geofencing. This vehicle fleet tracking service is intended for businesses of all sizes. It utilizes a vehicle tracking device alongside cloud-based software to suit the specific needs of any fleet.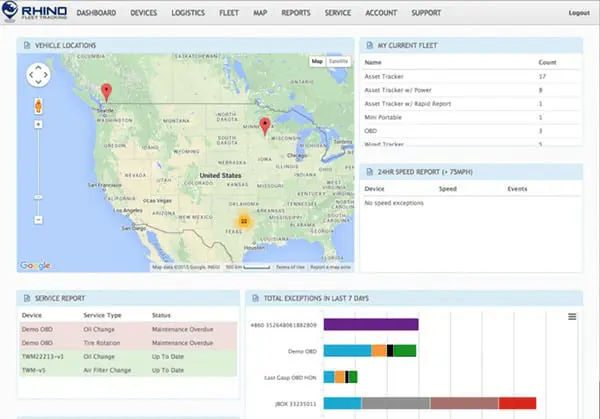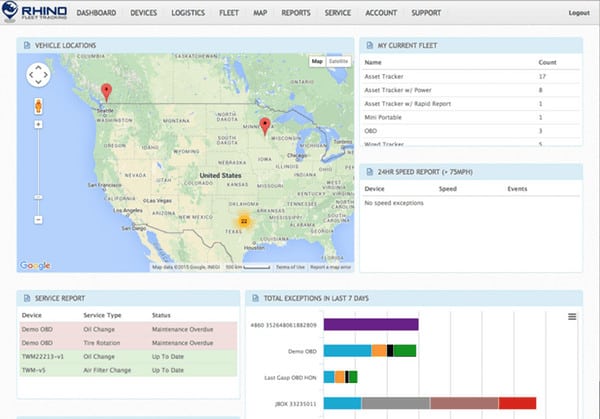 With this fleet tracking solution, fleet managers can easily track their vehicles as well as driver behavior. For example, they can gain insight into fuel consumption, idle periods, time spent on the job, etc. This way, Rhino Fleet Tracking helps users keep track of employees, vehicles, and equipment.
Alerts & Reports
Updates on the truck locations are provided in real-time with the use of Google Maps. Aside from tracking the routes and locations of vehicles, users also receive alerts and reports.
There is a whole suite of reports, including mileage, hours of operation, location, speed, and idle periods. In addition to standard reports, Rhino Fleet Tracking also provides IFTA reports. That can help fleets maintain FMCSA requirements.
Automated alerts notify fleet managers when a vehicle is used after working hours, the speed limit is exceeded, maintenance service is required, and the like. The GeoFences is also available. It notifies users when a vehicle enters or exits a designated area. This feature is of great help for detecting misuse or theft.
Breadcrumb trails are created automatically. This makes it easier for users to see tracking history and find out where the vehicles have traveled.
Key Features
Rhino Fleet Tracking comprises an array of fleet and GPS tracking features. That makes it one of the best fleet tracking systems. Listed below are some of the most useful features:
Google Maps with Breadcrumbs
All-inclusive GPS Tracking
365 Days History
Driver Hours of Service
Miles-by-State for IFT
Service Records
Live Texas-Based Support
Live Location Updates
Other things that make Rhino Fleet Tracking stand out from the crowd include ease of use, excellent customer support, and transparent pricing.
This fleet tracking solution is offered with advanced hardware and plug-and-play devices. Rhino GPS tracking devices are easy to install. Yet you may need professional installation for advanced equipment.
Pros:
Easy to use and install
Solid features
Real-time alerts
Transparent pricing
Live location updates
Prompt customer service
No contracts
Cons:
The user interface isn't the best
Data from the system may not appear sometimes
Managing the logging devices online is a little bit cumbersome
9. US Fleet Tracking – The Best Comprehensive Fleet Tracking Solution
US Fleet Tracking is considered to be a useful tool to manage trailers, vehicles, and other assets of the fleet. Also, you will be able to manage your fleet effectively and safely with the US Fleet Tracking. That's why you should consider investing in this innovative fleet management solution.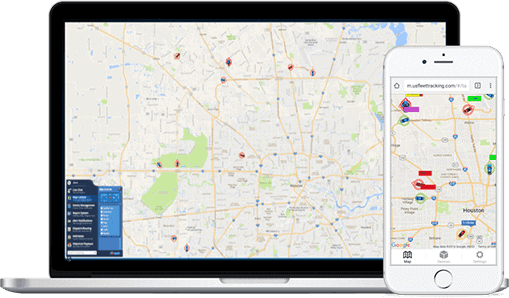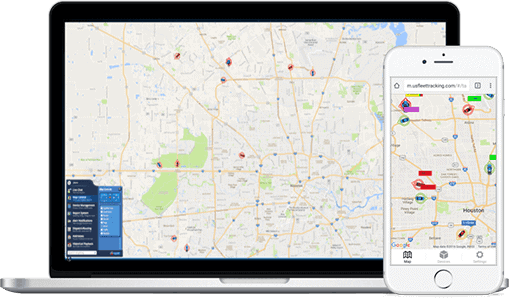 Why Choose US Fleet Tracking?
Some of the reasons why a lot of fleet managers have chosen the US Fleet Tracking include:
Cloud-based GPS tracking
Speed alerts
Real-time traffic conditions
Fleet maintenance
Geofence system
You can find live information related to your fleet status. This way, the US Fleet Tracking can help in tracking and managing your assets.
Key Features of US Fleet Tracking
Notifications and different alerts – The speed alert enables you to know whether your vehicles have reached the destination on time. Furthermore, you will know the live traffic condition on the road at any point. By notifying you of the arrival and departure of your vehicles, the maintenance alerts will remind you of keeping up the vehicles regularly. You will timely change the oil and rotate the tires of your vehicles, thanks to those alerts.
Live traffic and live weather -Integrated with the live weather radar, your fleet will be safe at all times. By identifying the weather conditions, you will be capable of securing and rerouting your vehicles more effectively. Moreover, the traffic-related data will help you know more about the condition of the highways in your area.
Activity Playback – It is one of the unique features aimed at helping fleet managers see the tracked activities. You can know whether your drivers have done their job or not. Additionally, you will also have a better idea of real-time speed. This feature is useful for solving legal disputes.
Data-powered system – You will also be able to analyze the data tracked by this fleet management system. This will help you run your truck business efficiently. The reports will save you both money and time. By looking at the relevant details, you can create a schedule according to your needs.
Other Important Features of US Fleet Tracking
Google Map & Routes – Create routes that your vehicles need to follow. Using the map feature, you can search for a vehicle repair center and any address relevant to your business.
Integration of service call and fuel cards – An integrated service call system will be helpful to your business. You may also have a record of the purchased fuel for your fleet.
Remote controlling – There is no need to call for the locksmith service. With this solution, you will get the option of unlocking your truck door and disable the ignition remotely. By deactivating this ignition, you can secure your fleet if needed.
Pros:
Smart speed-sensitive update rate
5- and 10-second location transmissions
Extensive historical playback
Useful driving alerts
Helpful support staff
User-friendly interface
ELD compliance
Cons:
A little difficult to install
Expensive
10. Vector Fleet Management – The Best Solution for Owner-Operators
If you were looking for fleet management solutions, chances are you've come across Vector Fleet Management. For more than 30 years, this company has delivered different solutions for fleet maintenance. Those solutions share a common bond: they are all intended to help fleets improve performance and productivity.


Vector Fleet Management offers a variety of fleet management and maintenance services that affect costs favorably. Besides vehicles, they are also aimed at servicing the expectancy and availability of tractor and trailer equipment. That's accomplished through competitive fleet planning and management systems.
Along with this solution, fleet managers and owner-operators have the ability to use a comprehensive FMIS platform. It is included in the Vector's fleet maintenance program.
Apart from reports, it provides a wide range of operational and analysis tools that play a role in managing a fleet. The maintenance plans can be adapted to fit any particular operational needs. Moreover, customers can make use of preventive maintenance plans and extended service hours.
Key Components & Features
As stated above, the Vector Fleet Management system uses a broad spectrum of features and functions. Here are the main features and components of this fleet management information system:
Customized Preventive Maintenance Inspections
Department level Fleet Cost Centers
Fuel Management & Mileage update imports
Shop Maintenance Planner
Shop Floor Mechanic Workstations
Extensive Reporting Functionality
Integrated Warranty Tracking
Detailed Unit Masters
Real-Time information
24/7 Client Access
Truck and Tractor-Trailer Fleet Maintenance
While the primary focus is on vehicles, Vector also provides services specially designed for tractor-trailer operations. That means you can take advantage of this solution for tractor and trailer equipment too.
Fleet maintenance programs for truck and tractor-trailer include:
Fleet Management Information System(FMIS)
Advanced On-site diagnostics
Customized fixed-bay & mobile solutions
Extended Service Hours
DVIR Management programs
Maintenance Contracts
Tire & Retread programs
Parts sourcing
Additionally, these programs incorporate a turn-key strategy that includes preventive maintenance and repairs, as well as parts, tires, and emergency road services.
Pros:
Customized solution
Dedicated fleet maintenance
Vocation specific fleet planning
DVIR management programs
Real-time information
Extensive reporting functionality
24/7 client access
Cons:
Connection issues
No transparent pricing
11. Verizon Connect – The Best Solution for Smaller and Mid-Sized Fleets
Verizon Connect is an innovative fleet management system that can help you know the status of your workflow and your fleet at any moment. Integrated with GPS technology, this product provides you with your vehicle location and other diagnostics.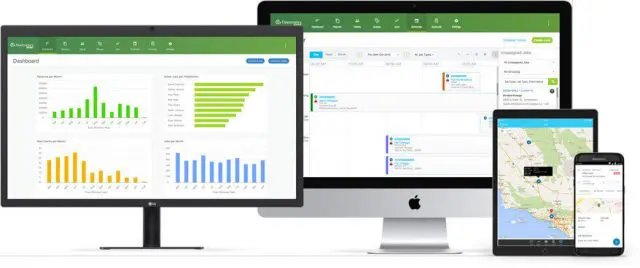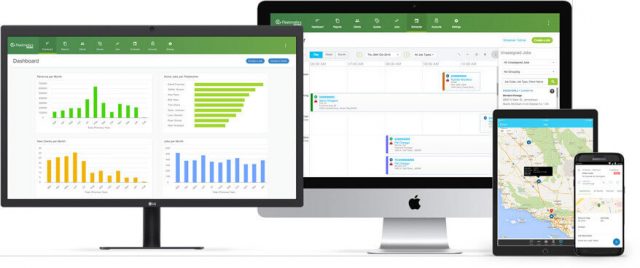 Who Should Use Verizon Connect Fleet Tracker?
This cloud-based fleet management system is useful for any small and medium-sized truck business. Fleet owners looking for a truck tracking solution can choose this product. The Verizon Connect fleet management solution helps in addressing:
Asset security
Compliance
Driver safety
Productivity
Fuel costs
Verizon Connect Comes With a Wide Range of Features
Here are some of the best features offered by this solution:
Video clip integrated – The video will act as proof of the aggressive driving activities of your drivers. Thus, the video footage will reduce the potential risks in the future.
Satellite view and map overlays – You may find new images every day. The satellite imageries will help you track the locations on the map. In addition to Birds Eye and Streetside views, there are also GIS data, including the sewer lines, parcel information, and land use grids.
Search your assets – As a business owner, you can locate your drivers, their location, vehicles, and other tagged groups. The search functionality is very reliable, and it updates your query-based maps automatically.
Route history – You can easily check the route history of all the vehicles within your fleet, which includes the route details of the past months. The history also reveals the drivers' performance by displaying the stops and speed rates.
Smart vehicle dispatching system – This feature allows you to find the nearest drivers, and based on their skills, you may assign them new jobs. The proper dispatch of your vehicles can help you lower per-mile costs.
More Features of the Verizon Connect
Detailed trend analysis
By reading the historical reports of the past 2 years, you will reveal a lot of fleet-related data that can help you understand the trends in the future. The regular backup keeps cloud data, so you can have peace of mind knowing that your data are safe.
API integration
Verizon Connect can be integrated with a variety of systems, including SAP. That makes it easier to collect accurate data for payroll and other purposes.
Custom alerts
The drivers get the custom alerts associated with the harsh braking, idling, speeding, and other details.
Driver ID
Train your drivers properly by analyzing their driving style and activities. Every driver receives a unique key fob for a particular trip.
Pros:
An extensive range of fleet tracking services
Ideal for mid-sized fleets
Mobile management software
In-cab mounted tablet
On-board assistance
Two-way messaging
Good value for money
Cons:
If you need an ELD device, you must purchase it as a bundled product
Installation is a bit complicated
Not the best option for large fleets
12. Azuga Fleet – The Best Asset Telematics Solution
Azuga provides both hardware and software that can serve fleets of any size. By harnessing the power of vehicle diagnostics and GPS tracking, this solution helps businesses get the job done safer and easier. To improve efficiency and driver safety at every turn, it tracks, analyzes, and reports every vehicle mile, and stop.
This fleet management system has a number of functions that help users manage different fleet maintenance services. The system ensures that drivers use the most efficient routes. That can help them avoid traffic jams and reduce costs.
Why use Azuga Fleet? You can use it to manage vehicle assignments, vehicle inspections, fuel consumption, and more. That means you can take advantage of it to track information on fuel efficiency, maintenance costs, and asset utilization. Moreover, you will have more control over your business and lessen accident-related driving habits with this solution.
Azuga Hardware & Software
Like most fleet tracking solutions, Azuga is offering plug-and-play devices that ensure compliance. The drivers can also install their apps on the ruggedized 8-inch tablets and use them on the go.
When it comes to software, it's important to note that this system includes a driver app. It allows drivers to get access to safety data, vehicle records, and more. Azuga also features a centralized dashboard, which helps managers have control of the entire fleet.
Top Features
Safety features set Azuga apart from other fleet tracking solutions. The most notable features include vehicle status tracking, vehicle service notifications, safety alerts, and event history. You will also be able to give gift cards to the safest drivers through this solution.
Pros:
Plenty of safety features
Comes with dedicated tablets
Self-installable hardware included
Suitable for fleets of all types and sizes
Easy to use
No up-front costs
Reasonably priced
Cons:
Disconnecting the Azuga module could be annoying
Unreliable functions
A little pricey
13. Teletrac Navman – The Best Solution for Large Fleets
Teletrac Navman is one of the reliable fleet management applications intended to lower the operational costs and the risks as well. It also works as an effective driver management system with integrated GPS Technology. It comes with a lot of customizable and all-encompassing features.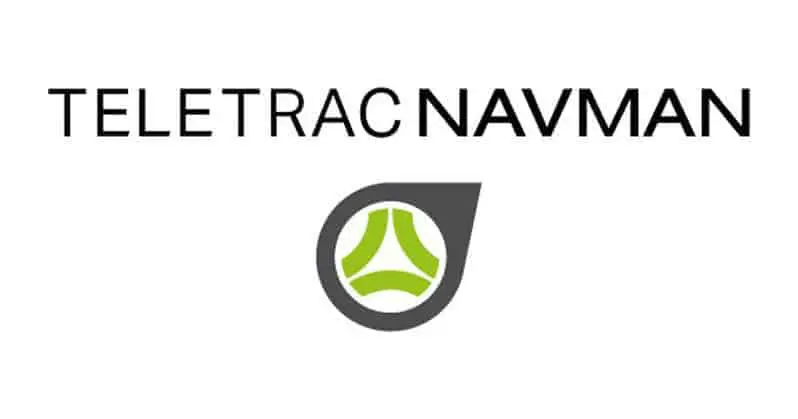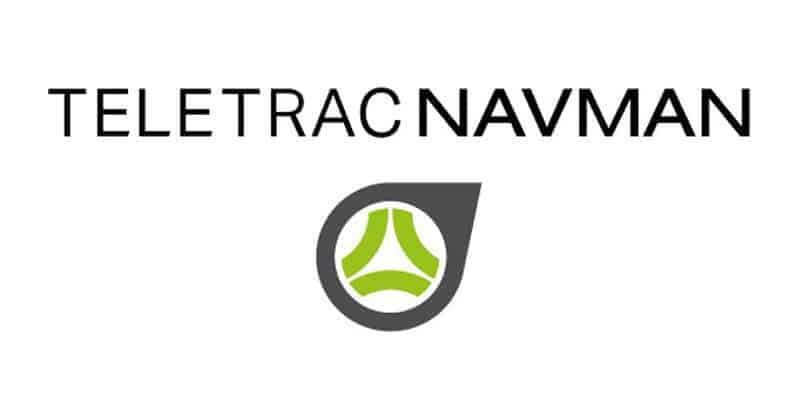 For example, from the dashboard of the fleet management solution, you can find:
Your tracked assets
Updated reports of your vehicles' movements
Weather telematics
You may also create a customized dashboard to have the important KPIs into one screen.
Features & Capabilities
Real-Time Fleet Tracking – From one platform, you can track your fleet by using the GPS map and bird's-eye satellite view. You will also find a clickable vehicle list.
2-Way Communication – This feature helps you dispatch your drivers wirelessly. The fleet management system enables the drivers to get the message for dispatch. It will change the way you communicate with your drivers. You will be able to send and receive messages on the destination of drivers, HOS compliance, and proof of delivery.
Fleet Diagnostics – The dashboard of Teletrac Navman displays data related to vehicle condition. You can find the idling time of your vehicles, the performance of drivers, the authorized use of vehicles, and the amount of fuel consumed. That will help you minimize maintenance reports.
What Else Does Teletrac Navman Offer?
ELD Compliant data – Teletrac Navman has the unique capability of capturing ELD data. It allows commercial vehicle drivers to track their Duty Status and hours of service. The data also reveals the stops of the vehicles for roadside inspections. The e-logs are easily accessible to drivers.
Driving Safety notification – Harsh driving may cause collisions and damages to your vehicles. Teletrac Navman sends alerts to identify the bad driving style. You will receive alerts on acceleration, sharp turning, compliance violation, speeding, and idling. By having these alerts, you can train your drivers and avoid the repair costs.
In-cab solution for the drivers – The drivers can input and view data related to their vehicles. They can automatically record their hours of service. Besides, the fleet management system can generate electronic DVIR. The drivers will concentrate highly on their job by eliminating the manual process.
Pros:
Perfect for large fleets with more than 25 vehicles
Real-time location updates
Accurate data transfer
A flexible service
Ease of use
Training programs
Great value for money
Cons:
The customer support could be better
No advanced reporting features
HoS is somewhat complicated to use
14. Transflo – The Best GPS-Based Solution
Transflo is a very prominent name in the modern transportation industry. It offers both fleet management and driver management solutions. The commercial drivers can take advantage of it to manage the digital workflows easily.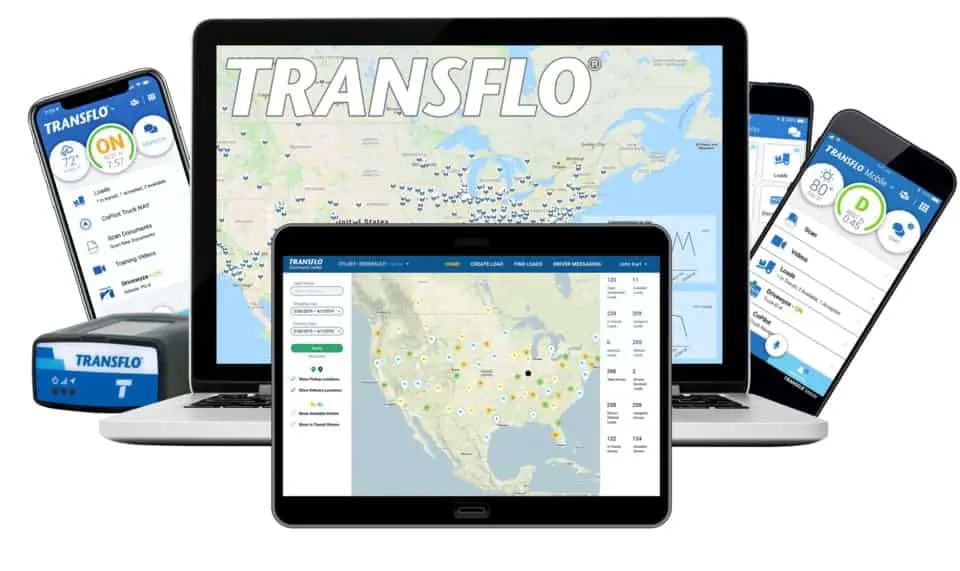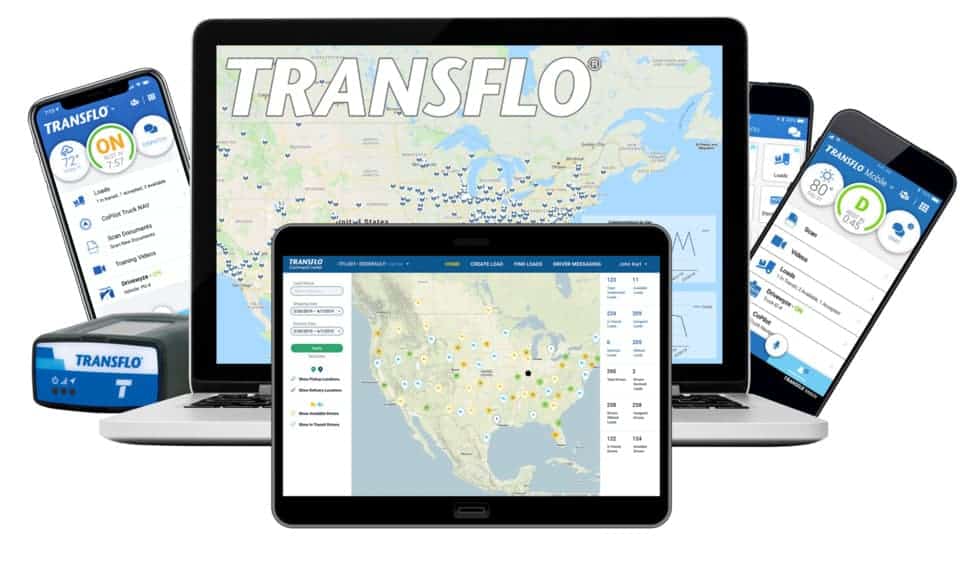 Drivewyze and different other platforms have teamed up with Transflo Connect. You can download Transflo Mobile to get lots of features for your automotive business. You can directly access the Drivewyze PreClear app in your Transflo Mobile application. With this innovative mobile solution, you do not need to have carriers for controlling different transponders.
Transflo fleet management solution will also let you have clear visibility of the workflow and shipments managed by your agent carriers. Furthermore, you will have in-depth analytics of your fleet and driver performance.
Weigh Station Bypass
Transflo Mobile has integrated the weigh station bypass capability. The fleets and drivers having access to Transflo Mobile can bypass more than 700 mobile inspection spots and weigh stations. You can dispatch your load faster, keep your drivers safe, and reduce the risks of accidents.
CoPilot Truck Navigation
No need to use several apps. From one menu, you can now connect all the drivers of your fleet to reduce fuel consumption and avoid truck-legal routing fines.
They can keep away from the truck-restricted highways and low bridges thanks to this innovative routine technology. Use it to add stop locations and get customized routes.
ELD Integration
Transflo creates a smooth connection between fleet managers and commercial drivers. You can use a certified telematics device of Transflo, as this company has teamed up with Geotab – one of the most reputable ELD providers.
As a fleet manager, you can collect the load-related data (in an electronic logbook), manage the records, track the location of your trucks, and much more.
Transflo Mobile for Easier Document Scanning
Some of the best aspects of this app include high-quality images and easily accessible documents. Transflo Mobile allows you to send the documents from just about anyplace.
This mobile-friendly app also enables fleet drivers to have a snap of those documents. The user-friendly functionality makes it easier for drivers to manage more than one document at a time.
Pros:
Features own data connection
Comes with a cellular chip
Offers complete control
Compatible with almost all trucks
User-friendly Mobile App
Compact, sleek design
Installs in a matter of minutes
Cons:
System randomly adds drivers sometimes
Malfunctions with the driver status
Poor customer service
15. AssetWorks – The Best Integrated Workplace Management System
As its name suggests, AssetWorks is a comprehensive system that helps in managing assets such as vehicles, facilities, infrastructure, and buildings. From workflows engaged in machinery maintenance to facility staffing, AssetWorks can improve your operations and streamline the process.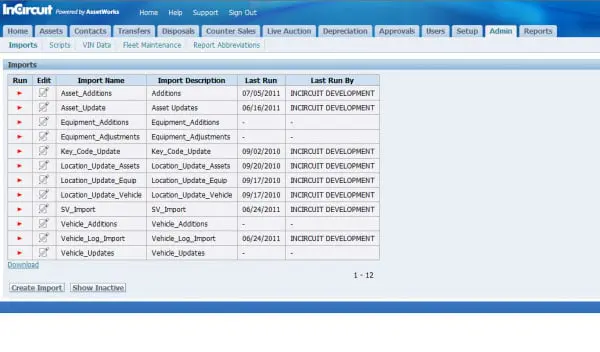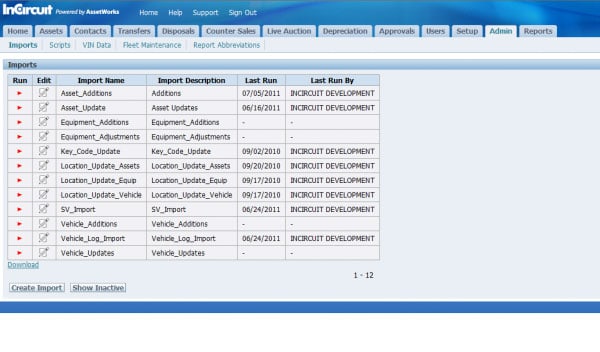 When it comes to fleet management, their fully integrated system covers everything from vehicles and equipment to consumables and property. That allows businesses to run their fleets more effectively and efficiently. Actually, AssetWorks is aimed at reducing operating costs, improving ROI, and increasing data transparency and accessibility across the workforce.
By leveraging the power of the latest mobile and cloud technologies, AssetWorks provides various mobile inventory capabilities. For organizations managing fleets, this is a great way to eliminate inefficiency and redundancy for good.
While businesses of all sizes can utilize this fleet management system, it is most beneficial for mid-sized fleets.
Advantages and Benefits: Why Use AssetWorks?
Enhanced Efficiency: AssetWorks can facilitate fleet assignments and organization while reducing asset downtimes at the same time. This leads to improved efficiency in the end.
Extend Lifespan of Assets: The system maximizes the lifespan of fleet assets through depreciation, preventive maintenance, and monitoring.
Improved Security: With the help of this solution, businesses can maintain data integrity and audit trail more effectively. Not only does it improve security, but it also ensures that fleets comply with regulations.
Preventive Maintenance: AssetWorks users are also capable of scheduling preventive maintenance as needed. That helps them increase asset ROI and prevent asset breakdowns.
Centralized Resource Library: Different database activities are combined and stored into a single interface. If you use AssetWorks, you will no longer keep records in cabinets and timecards.
Key Features
AssetWorks includes anything and everything you could ever need to track your assets at every single phase. The following are some of the best features of this robust fleet management solution:
Enterprise Asset Management
Property Risk Management
Inventory Management
Maintenance Management
Work Order Management
Fleet and Fuel Management
Energy Management Software
Real-Time Data
Mobile Access
Pros:
It allows you to track assets across agencies
Different modules to choose from
The layout is fairly clean
Reports are easy to read and run
The system is very intuitive
Suited for businesses of all sizes
Good customer support
Cons:
The system requires a learning curve
The search option needs improvement
Complex data importing
16. EROAD – The Best Tamper-Evident Solution
EROAD is a feature-rich software for fleet managers and commercial drivers. The technological solutions from EROAS help in controlling fleet assets, ensuring driver safety, maintaining compliance, and reducing operating costs. All of this can make you manage your transportation business more effectively.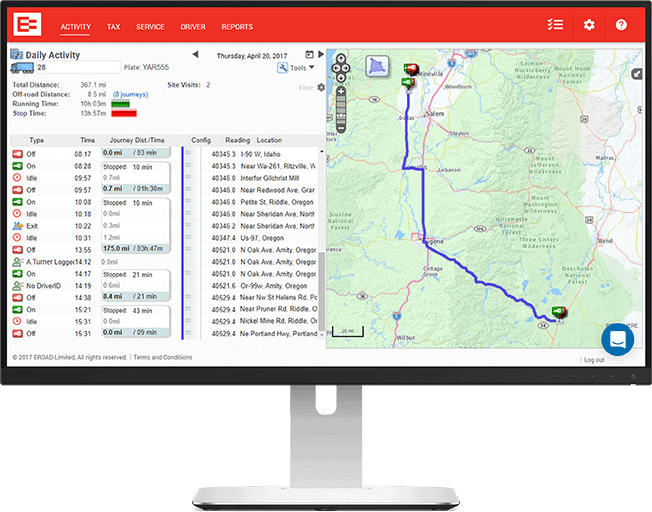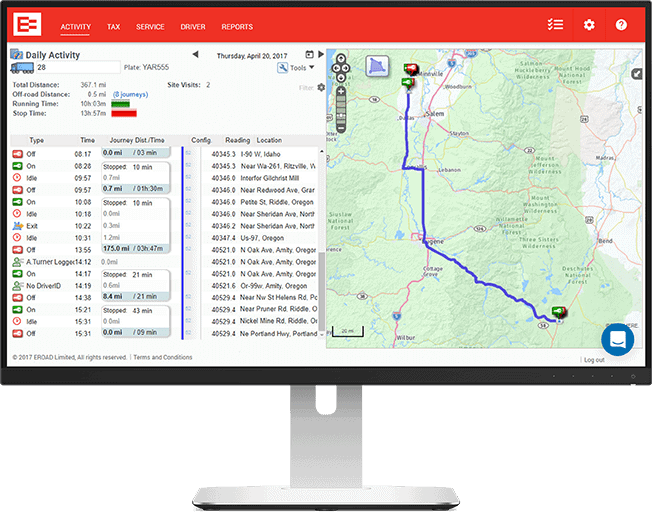 EROAD Depot Portal
EROAD offers an online portal, known as Depot, which is designed to help businesses manage their fleet. Here's what this online portal includes and allows for.
Manage your vehicles
You will have a clear picture of the speed, status, and location of your trucks. Use EROAD Inspect, an electronic DVIR, to confidently identify the issues of your vehicle.
Preconfigured data
25 prearranged reports will give an insight into the maintenance status, tax details, fuel economy, vehicle's activity, and other details. Besides, you will have access to information on vehicle repairs and routine maintenance.
Taxes
The fleet management solution automatically captures the mileage information and fuel-related data for IRP, IFTA, and WMT reports. You do not need to filter out the reports for filling your tax returns.
Fuel economy
Fleet companies invest a lot of money in fuel. EROAD Fuel Management allows you to compare the performance of vehicles based on speeding and fuel consumption.
Geofence Site Activity
EROAD offers detailed reports on the on-site activities of your vehicles. You can find out how much time the drivers have spent on every spot. This feature ensures:
Lower risk
Higher safety
Increased productivity level
Better customer service
EROAD Leaderboard
EROAD will you find a way of refining the performance of your drivers. The leaderboard is the place where you can find the rank of the drivers. Reward the drivers who have performed best. It will increase healthy competition among drivers.
Driver Insight Report
Your drivers play a role in maintaining the reputation of your company. Driver Insight Report can make it easy to identify the strengths and weaknesses of every driver. It will get your drivers to perform better in the future.
Historical Fleet Activity
You will be able to keep track of the fleet activity every day, minimize the risks, and provide the best-level customer service.
Pros:
Great fuel tracking ability
Certified accuracy
Real-time monitoring
Accessible use
Multiple HoS rule sets
Tamper-evident design
Built-in sensors
PIT Group verified
Cons:
Engine diagnostics and GPS navigation are still in the works
Only business hours support
Screen is small
17. Zonar – The Best EVIR Fleet Management Software
Zonar is an American-based company that provides a broad range of tracking and management software and hardware. Ground Traffic Control is one of the most prominent fleet management solutions offered by this company.
It can help you get a complete picture of all the operations within your fleet. This solution comes with a web-based application that allows you to access data anytime from a smartphone, computer, or tablet.
Through their cloud-based portal, companies can track a variety of data in real-time. For example, you can monitor driver behavior, fuel efficiency, organize data by the driver, and so on. The emphasis is on safety, performance, and compliance.
Utilizing accident and risk management, companies can control their expenses and improve productivity. This telematics software enables fleet managers to bring higher profits and efficiency to fleet operation.
Top Features and Benefits of Ground Traffic Control
Powerful reporting: Utilizing exception-based reporting and analytic algorithms, this software turns data into actionable dashboards and reports.
Customizability: Ground Traffic Control features customize dashboards that make it easy to access and view data. It comes with a FieldView app that helps fleet supervisors manage vehicles remotely.
Security: Thanks to unique user logins, multiple worksites can access data from different devices at the same time. The customized permissions ensure that every employee only sees the info applicable to his/her role. This contributes to better security.
Critical insights: The users can reveal data and metrics that really matter to them using reporting filters. They have the ability to set their favorites for schedule reports, quick recall, subscriptions, and so on.
Key Features of Zonar 2020
Please note that Zonar offers electronic logging devices (ELDs) as part of its fleet management solutions. Zonar 2020 is one of their most popular devices of that kind. It comes with a wide variety of features and capabilities, such as:
In-cab video coaching
Electronic Verified Inspection Reporting (EVIR)
Roadside view
GPS Tracking
HOS records
Duty status updates
Preemptive alerts
Driving time
Pros:
EVIR vehicle inspections system
Tamper-resistant construction
Sturdy display hardware
Good customer service
User-friendly interface
Sleek and modern design
Powerful reporting
Cons:
The awkward log correction process
Driver workflow is a little confusing
Pricey
18. Trackon Fleet Management – The Best Low-Cost Fleet Management Solution
Trackon is one of the leading providers of fleet management solutions, which is dedicated to helping businesses and local fleets manage their mobile workforces. These solutions are developed with affordability in mind.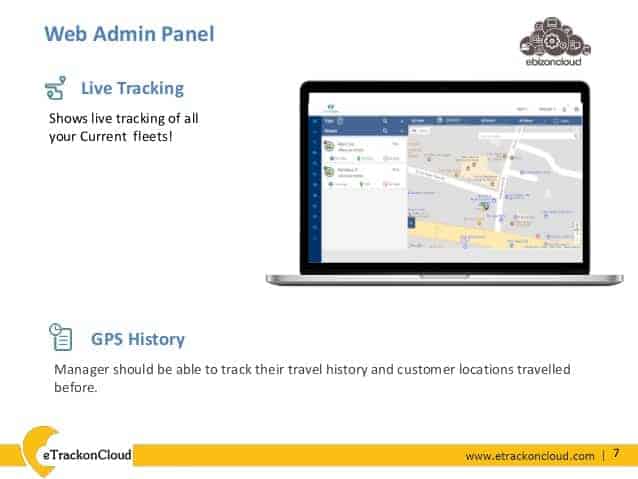 With this web-based solution, you can overcome the challenges and increase productivity at the same time. Speed, mileage, fuel usage, vehicle location, and all other things are easily controllable with Trackon products.
What Can You Do with Trackon Fleet Management?
The accuracy in the reporting features also ensure peace to every fleet manager. You can automate the processes like vehicle inspections, document management, and accident investigations. That will make it easier for you to have full control over your fleet from any place.
Trackon solution helps you keep track of your vehicle at every moment and ensure its safety. Here's what you can do with this low-cost fleet management solution:
Track the routes taken by your drivers
View truck locations on a map
Find the available amount of fuel
Interact with your drivers
Check out the cargo temperature level
Ease of Use
The Trackon fleet tracking system is very easy to use. All you have to do is:
Fill out a form
Get access
Track fleet
Generate reports
Compatibility with Mobile Devices
The Trackon tracking platform enables you to track your assets on iOS and Android devices. Simply install the Positrack app and convert your mobile device into a GPS tracker. Whether you have 3G or 4G devices, you will be able to use this system.
Why Use Trackon Fleet Management System?
Minimize the fuel cost – In addition to the fuel usage, you can also know whether the fuel is leaking through cracks and block the engine of your vehicles. Through the IFTA mileage reports, you can easily file your tax return. The trailer recognition feature lets you control every vehicle in your fleet and increase its fuel efficiency.
Improve safety – If you operate a fleet management business, you need to know just about everything about your drivers' performance. With the use of real-time reporting, you will know whether your drivers behave aggressively on the road. The detailed analytical report allows the fleet managers to control their fleet drivers and improve safety.
Increase efficiency – Thanks to the fuel monitoring feature, you will optimize the performance of your fleet. The software will send you warnings on the conditions of automotive systems if needed. It also provides information on the temperature of your cargo.
Pros:
Powerful reporting features
Unbeatable network accuracy
Automated drivers training
3G/4G compatible
Real-time reporting
Innovative and easy to use
Cost-effective
Cons:
App functionality issues
Poor customer support
19. MiX Fleet Manager – The Best Full-Fledged Fleet Management Solution
MiX Telematics offers a plethora of fleet management solutions to businesses all over the world. This company has broken into the American market with software solutions and products that are widely used in public transportation systems, emergency services, rental fleets, government fleets, etc. MiX Fleet Manager is one of their most popular solutions.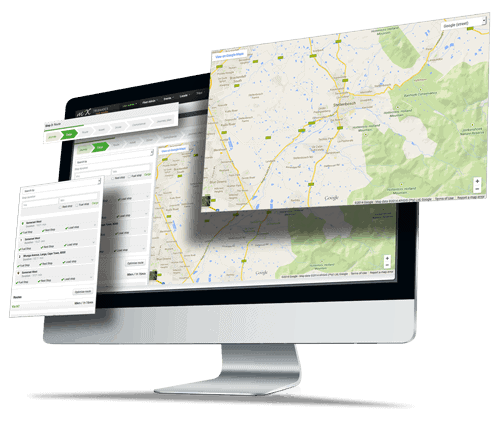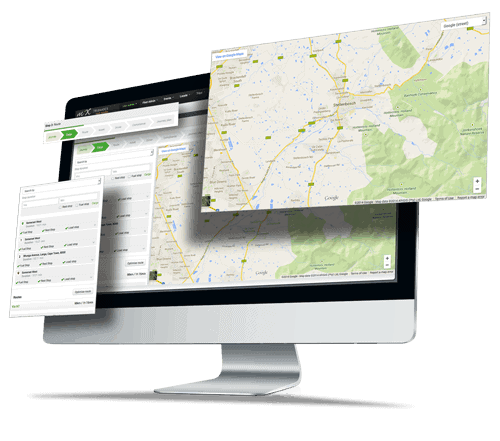 This full-fledged fleet management solution provides fleets with a wealth of information on drivers and vehicles. MiX Fleet Manager Premium can help businesses maximize ROI by virtue of reports, tools, and features. Besides, they can also enhance customer service, increase utilization, improve safety, and reduce fuel costs.
It works with an onboard device that is designed to collect and transmit data on vehicles and drivers. The data are hosted in MiX Telematics centers so that they can be accessed either via a mobile app or online.
Key Features
Live information streaming: MiX Fleet Manager boasts of proactive monitoring. The user-defined live streams include important information on driving activities, connected assets, and events. It's possible to unlock a stream for priority trips. You can keep it open and navigate other applications.
Powerful reporting suite: This robust solution has exceptional reporting capabilities. It provides location, movement, utilization, route, cost analysis, event violations, fuel, and driver scoring reports. Data are thoroughly analyzed in customizable and dynamic formats.
Vital tracking functionality: Through the tracking module, users can gain insights into the position of vehicles (both on-the-move and stationary vehicles) in real-time. Aside from that, MiX Fleet Manager also gives information about past trips, driving direction, speed, driving violations, ignition status, and so on.
Flexibility: This software is compatible with plenty of MiX Telematics' add-ons, services, and accessories to meet different regional requirements and operational goals. It works with a variety of in-cab navigation devices, video recording systems, HoS solutions, and driver engagement tools. Satellite communication and journey management are also covered.
MiX Telematics Benefits
You can benefit from this fleet management solution in different ways. With that being said, MiX Fleet Manager Premium can help you:
Maximize fleet efficiency
Lower fuel consumption by 15%
Improve driver safety and behavior
Reduce risk and liability
Increase visibility
Pros:
Extensive historical tracking
Powerful reporting suite
Vital tracking functionality
Real-time vehicle tracking
Live information streams
Flexible hardware options
Event notification
Cons:
Not transparent about pricing
Connection issues
No advanced top-notch features
20. Pedigree Technologies – The Best Solution for Enhanced Control and Visibility
Pedigree Technologies is a reputable software development agency that works with a large number of companies and businesses looking to track their assets. This company provides a wide variety of solutions that can help you address complications related to ELD and HOS compliance.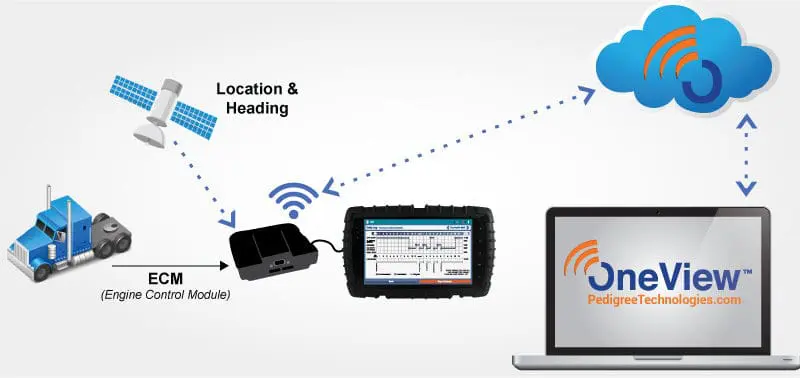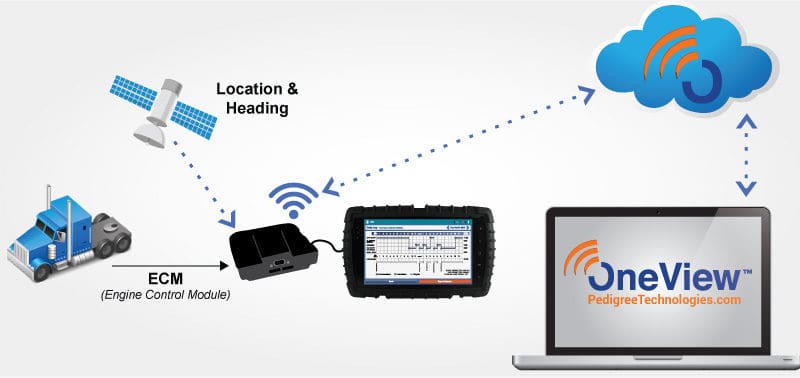 Products & Solutions
The company offers innovative ELD products for compliance with rules. Their e-log tools and devices are used not only in the trucking sector but also in other industries.
Pedigree Technologies has also developed one of the most versatile platforms known as OneVie. It is meant to help companies in managing fleet operations.
OneView is considered to be one of the Fleet Management systems for transportation businesses. With this management platform, you will get important information on drivers and vehicles anytime and from any place.
Mobile Tank Monitoring
Keep in mind that insufficient fluid levels may cause a delay in your service. That is why you should use OneView. This nifty system will allow you to remotely check out the liquid chemicals, jet fuel, and other things important for the proper fluid management.
Through specialized technology, OneView will help you identify the level of fluid in your trucks and vehicles. The drivers can get the tank-level readings on the go as their trucks come to any spot along the way. These readings make it easier for them to make out the reduction of fluid level from one stop to another.
How Fleet Managers Can Benefit from the Pedigree Technologies
Fleet safety and management – As a fleet manager, you face lots of challenges due to the increasing fuel price rate and FMCSA compliance. To make your business more profitable, you can use OneView. You can maintain the smooth operation of your fleet through this platform. Find data essential for efficient, safe, and compliant operations. Track your drivers and vehicles in real-time mode.
Smart dispatching – It lets you make real-time modifications to your fleet routing and make instant updates of the stops. The two-way messaging system simplifies these processes. Moreover, the innovative features will save you time and make the response time faster.
Maintenance solutions – Vehicle maintenance reduces costly repairs and downtime. OneView will help you keep up the vehicles of your fleet. Based on the recorded details and usage, this platform records maintenance. It will enable you to identify the trends and find out the reoccurring issues. You will get alert messages on the upcoming fleet maintenance.
Pros:
Enhanced control and visibility
Convenient and expandable
Reliable connection
A lot of extra features
Dedicated customer service
On-device interactive training
Automated reporting
Cons:
The app is not that intuitive
It lacks some valuable features
A little expensive
21. GoFleet – The Best Fleet Maintenance System
GoFleet is the last option on our list. But it doesn't mean it is less suitable or desirable than other solutions. By utilizing the best technologies and tools, this GPS fleet management solution can maximize the safety and efficiency of your business. It supports large, medium-sized, and small fleets.


GoFleet Tracking Software
Regardless of the size of your business, you can use this software to manage fleet operations via third-party integrations, dispatch and audible driver alerts, driver coaching, vehicle diagnostics, real-time tracking, maintenance reminders, and more. Other features worth mentioning include driver logs, hours of service, route optimization, driver ID, and Garmin integration.
This GPS tracking system allows you to track the location of your vehicles and get immediate updates. In addition to reducing fuel usage (by up to 18%) and improving the efficiency of your business, you can also streamline work processes with this cloud-based fleet management service.
GoFleet Hardware
In addition to software solutions, GoFleet also offers ELD devices to help businesses manage compliance. They are easy to install and use. Y-Harness allows for tamper-proof, secure installation.
These GPS fleet tracking and electronic logging devices cover DVIR, HOS, and IFTA reporting. They can be easily moved from one truck to another. You can use them along with GoFleet tracking apps at any stage.
Geotab Drive ELD is one of their most popular fleet tracking devices. This plug-and-play device can help you improve driver efficiency, minimize violations, reduce paperwork, and cut administrative costs.
Features & Capabilities
With a huge selection of features offered by this solution, fleet managers can plan and dispatch optimum routes with ease. Here are some of the best features of GoFleet:
Vehicle Tracking Capabilities – From satellite imagery, mobile management, and emergency notification to dispatch and routing, GoFleet offers a lot of vehicle tracking capabilities. On top of that, it comes with GPS hardware options and tracking devices.
Vehicle maintenance – With fuel management, maintenance scheduling, and mileage reporting, this system can take vehicle maintenance to a whole new level.
Driver data – GoFleet provides a lot of driver data, including driver's route (route optimization feature), driver ID, and fuel card reconciliation. When it comes to time management, fleet managers can communicate with drivers through 2-way messaging.
Pros:
Real-time GPS tracking
Suitable for both big and small business
Audible driver alerts
Route optimization
Solid features
24/7 live support
Cons:
There's room for improvement
Quite basic features
Things to Consider When Choosing a Fleet Management and Tracking Solution
With so many fleet tracking and management systems today, finding the best solution is not easy at all. To make the right choice, you need to give careful consideration to all the options available. You should also take the time to go through all the features and capabilities covered by different pricing plans.
Here are some important things to consider when choosing the best fleet management solution.
Integrations
Choose a solution that lets you integrate several systems or third-party tools (for invoicing, routing, payroll, etc.) at once. This will not only ensure that you don't miss important information and data, but it will also give you a greater level of control and visibility.
Ease of use
Be sure to choose a fleet management/tracking solution that is easy to install and use. It should save you time by providing fast access to the data you're searching for. The information collected should be displayed in an intuitive dashboard. This will make it easier for fleet managers to access reports, check the vehicles' location, get insight into fuel consumption, and more.
Data Insights
From maintenance needs to vehicle health and location, fleet management solutions provide a great deal of data and reports. Having a lot of information without the appropriate context could be overwhelming sometimes. That is why you should look for fleet management software that allows you to quickly interpret data.
Fleet Management Software Features
The more features, the better. However, keep in mind that a larger number of features will add to the cost. Make sure a fleet management solution you're looking for has all the features listed below:
GPS tracking
Detailed reporting
Real-time alerts
Route performance
Engine performance data
Maintenance and diagnostics
Fuel management
Compliance
Hours of Service (HoS) Compliance
As you may already know, HoS compliance is already taking effect. All the fleets operating across the United States are now required to use electronic logging devices or fleet management solutions on their mobile devices to remain compliant.
This rule applies to both trailers and trucks. Commercial buses are also obliged to have electronic logging devices installed. If you are an AOBRD user, it is high time to adopt this new fleet management technology to comply with the hours-of-service regulations and continue running your business.
But don't rush into buying any gadget or software without understanding what it provides. From configuration and compatibility to features and performances, there are a lot of things to consider before making a purchase.
Many fleet tracking devices come with software glitches and unreliable features. Moreover, not all fleet management solutions are FMCSA compliant. So be wary of unapproved solutions. You should only buy from trustworthy retails or suppliers to avoid running into problems.
Mobile Apps
The best telematics solutions always come with mobile apps. They help businesses manage their vehicles and assets on the go. So, go for a solution that has a driver mobile app. It will help your drivers make timely deliveries and access data while they are on the road. Comprehensive mobile apps will also allow them to check their safety scores, create duty logs, and access HoS records.
The Fleet Size
While most fleet management and tracking solutions can be used by fleets of any size, some are most suitable for big fleets while others are better for small fleets. For example, Teletrac Navman's solution is perfect for large fleets, whereas Verizon Connect is suitable for smaller and mid-sized fleets.
That said, you should consider the size of your fleet before choosing a fleet management/tracking software or hardware. You should also consider the type of fleet or business you're operating to select the most suitable option. Some solutions are highly versatile and tailored to the needs of different industries and businesses.
Pricing
Price is one of the determining factors that always matters. While the price doesn't have great importance when you need a solution for just a few trucks, it can make a big difference to large fleets with a lot of vehicles. That's because the price points of most fleet management/tracking solutions are set per vehicle. The more vehicles, the higher the costs.
As you can see, fleet management and tracking solutions come at different prices. Zubie is one of the most expensive options, while Trackon Fleet Management is one of the most affordable fleet management solutions on the market.
Bear in mind that almost all solutions include a few plans to suit different needs and budgets. EROAD, for example, is available in three tiers: Basic, Mid-Level, and Advanced Plan. Likewise, MyGeotab has four tiers to choose from – Base, HOS, Pro, and ProPlus. The basic plans are the most affordable, but they come with fewer features.
Be sure to have a clear understanding of the pricing before subscribing to a certain plan. Unfortunately, pricing plans are often not transparent, so you will have to go through the sales process or contact the sales departments to discover the prices.
Our Final Review
Managing multiple vehicles and operations can be a big hassle. This involves tracking registration renewals, scheduled maintenance, fuel costs, and much more. At the same time, fleets are required to meet compliance requirements.
As the number of assets increases, this gets more and more difficult. So without outside aid, it is simply impossible to manage a larger fleet successfully. Professional fleet management services help businesses coordinate and organize vehicles in an effective manner while complying with government rules and regulations.
Fleet management and tracking solutions make things a whole lot easier. With these solutions and systems, commercial fleets can control the entire lifecycle of their vehicles and ensure compliance with legislation. Plus, they allow businesses to reduce costs, improve efficiency, and increase productivity.
Now that you know more about the most popular fleet management and tracking solutions, it's time to choose the best one. You will want to select one that is easy to use, intuitive, and comprehensive. Remember that your ideal solution will largely depend on your business goals and needs.