Your employees clock-in and out every day to signify the start and end of their work time, but you might often find yourself wondering exactly how efficient your employees are during their shift. Time tracking is critical for work management, tracking billable time for your clients, and assessing whether your results are optimal for the payroll expense.
Tracking your employees' progress on their tasks throughout the day can easily be done without micromanaging them and constantly checking in. Time tracking software is easy to use and can provide you with detailed work reports, automated invoices, and much more, depending on the software you choose. There are many different software options available from simple time tracking apps that you can integrate with other programs or complete business management software that is perfect for a rapidly growing and expanding a business.
How Time Tracking Software Works
Time tracking software is installed on the workspace computers or is an online SaaS. When your employees log into their workspace, they can log into the software and begin tracking their work on specific projects and tasks. Most software has a timer that will record how long the user works on the task and requires manual stopping of the time tracker.
Some time tracking software will even have features that record keystrokes, track the IP addresses of the users, track website use, and can determine billable hours and autogenerate invoices for clients. Project manager focused time tracking software can generate graphs and dashboards that project managers can use to track solutions and allocate resources.
The most advanced time tracking tools also enable additional data sets to be entered, such as structures built, miles traveled, or the amount of production rather than just tracking the time spent on projects. There is also GPS tracking available through some time tracking apps, so you know where your crew is. These tools are great for service-based businesses such as contractors, construction companies, transportation and logistics, and more.
Check out our favorite employee time tracking software:
Tsheets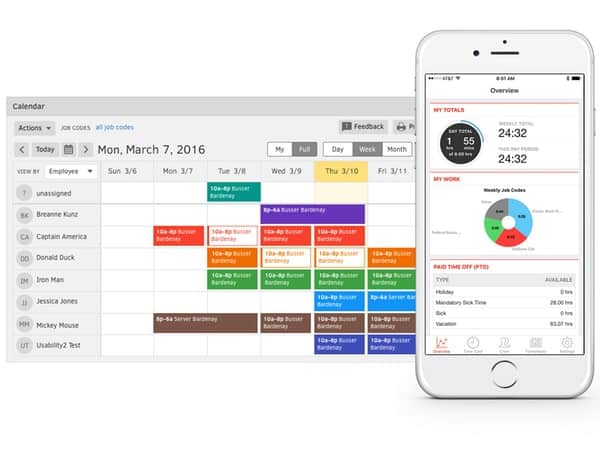 Tsheets is the go-to time tracking tools and was created to record and track time entry data. The software enables users to request many different types of reports and manipulate data and is considered a pure playtime tracker. This well-rounded software features an intuitive interface with beginner and advanced features such as geofencing.
Tsheets Pricing
Tsheets offers a free plan that is perfect for freelancers to manage the time they spend on their client projects individually. There are paid plans for companies that start with a base price of $20 per month and then charge an additional $8 per month for up to 99 users. Large companies with more than 100 users will pay a base fee of $100 per month and then $5 for each user per month. Extra add ons are available such as scheduling tools that cost $1 per user.
Tsheets Features:
Future scheduling
Custom tracking
Dial-in clock-in
GPS monitoring
IP Address Monitoring
Open API
Photo Check-in
Android App
iOS App
Tsheets Does Not Offer:
In-App Messaging
Screen recording
Keystroke recording
The only aspect of Tsheets that drives customers away is the base price that makes the tool slightly more expensive than other time tracking software available. However, companies that are looking for broader features such as project management tools, invoicing, employee time tracking, and expense management, can find all the tools they need in Tsheets.
Time Doctor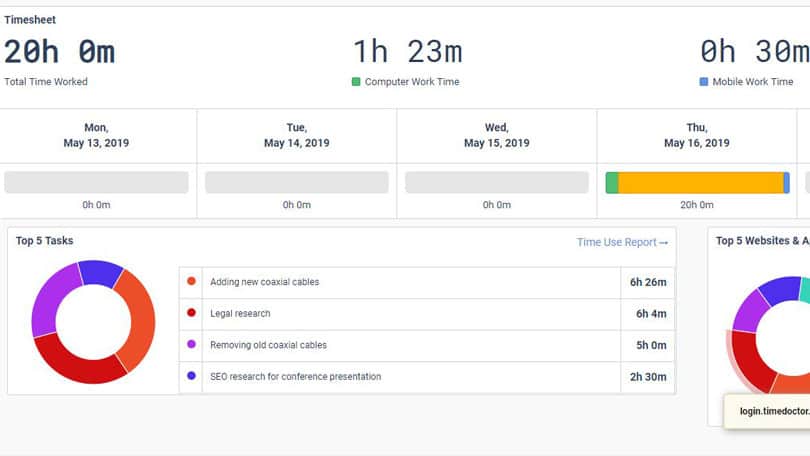 When you're looking for something perfect for tracking time on the computer for freelancers or larger teams, Time Doctor is the best solution and is used by companies like Apple to monitor employees. Time Doctor also allows you to create invoices from within the app and can be integrated with several other programs.
Click Here to Visit Time Doctor
Time Doctor Pricing
A free plan is offered for Time Doctor after a 14-day free trial that provides time tracking through the desktop app but without access to any of the reporting features. The upgraded paid version is $9.99 per user per month. This pricing plan is super simple, with no tiers. Added on project management services will be an additional cost, however, at a minimum of $25 per month.
Time Doctor Features:
Future scheduling
GPS monitoring
Open API
Photo Check-in
Screen recording
Keystroke recording
Android app
iOS app
Time Doctor Does Not Have:
Custom tracking
Dial-in clock-in
Ip Address monitoring
In-App Messaging
The Time Doctor app starts recording time when the user starts writing within a project and presses the tracking button. Time Doctor is perfect for tracking time and monitoring the online behaviors of employees on company computers. Administrators can track time spent idle, see the employee's search history, what they typed, and even screengrab from specified time frames.
Click Here to Visit Time Doctor
VeriClock

VeriClock is easy to understand and use for companies and teams that are small to medium-sized with lots of monitoring capabilities and an affordable price. The no-frills design interface is user-friendly and strictly used for time tracking with no fancy collaboration or project management tools that can be overwhelming for small teams or freelancers.
VeriClock Pricing
Starting at just $5 per month per user for tracking, VeriClock is one of the most affordable time tracking software solutions for small businesses. The pricing doesn't change regardless of the number of team members; however, there are no free plans available. You'll also need to pay a $10 account fee each month for each user.
VeriClock Features:
Custom tracking
Dial-in clock-in
GPS monitoring
IP Address Monitoring
Open API
Photo Check-in
Android App
iOS app
VeriClock Does Not Have:
Future Scheduling
In-App Messaging
Screen Recording
Keystroke Recording
Although VeriClock is not great for team collaboration, the easy-to-use tool is perfect for monitoring your employee's locations, IP addresses they are visiting, and time spent on projects. Companies and small teams that are looking for a tool that isn't feature heavy and is easy to navigate should choose VeriClock for employee time tracking.
Wrike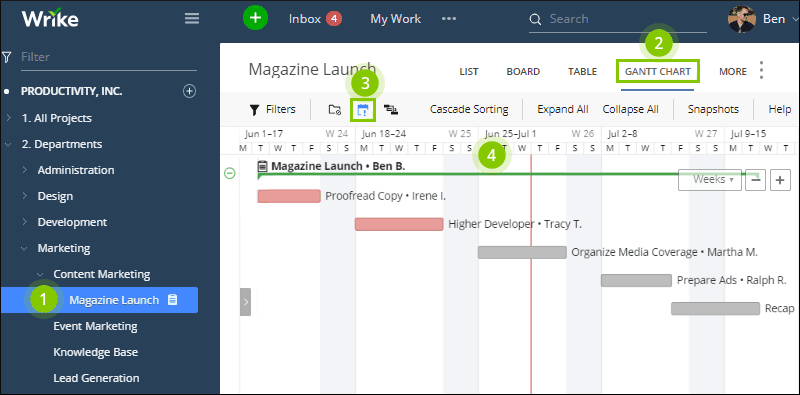 Wrike is a great tool for teams of writers or those working together on the same project because it allows for future scheduling of tasks, IP address monitoring so online employee behavior can be tracked and in-app messaging for easy collaboration from anywhere in the world. Wrike is also easy to use and set up for teams of up to 50 people.
Wrike Pricing:
Wrike offers a free plan that supports up to 5 team members but does not limit the number of collaborators, which are users that can see and discuss the project through the messaging boards but cannot create tasks or edit projects. Wrike does also not limit the number of managed projects through the free plan, which is a major bonus. You do not, however, get time tracking, Gantt charts, bulk actions, dashboards, and a few other tools available for business plans.
Business plans start almost $1500 per year for up to 5 people if you need to increase to up to 50 team members, the price increases to $14,880 per year which equals just shy of $25 per person.
Wrike Features:
Future scheduling
IP Address Monitoring
Open API
In-App Messaging
Android App
iOS App
Wrike Does Not Offer:
custom tracking
dial-in clock in
GPS monitoring
Photo check-in
Screen monitoring
Keystroke monitoring
Wrike is one of the more expensive time tracking software programs; however, there are Wrike programs that are tailored specifically for marketing companies, professional services, and more. Wrike is great for big businesses that need communication between team members and lots of collaborators.
Zoho People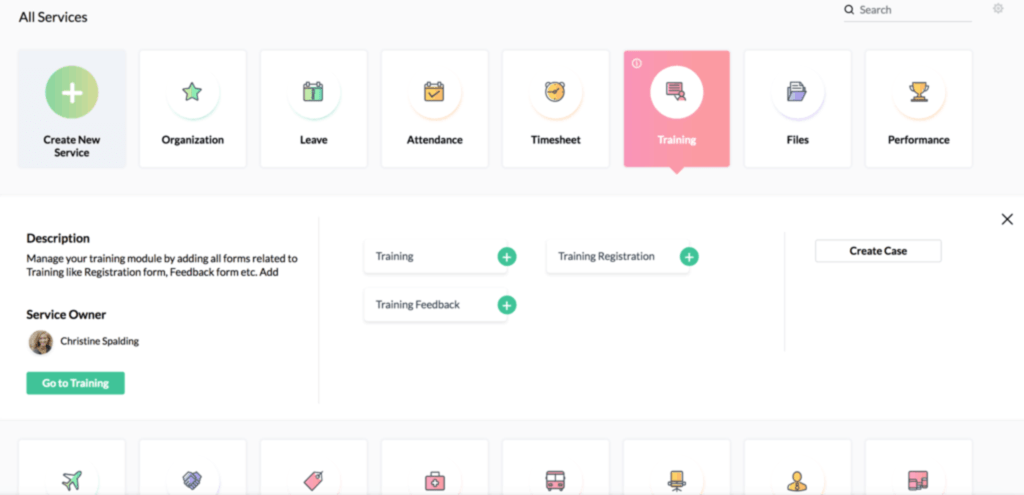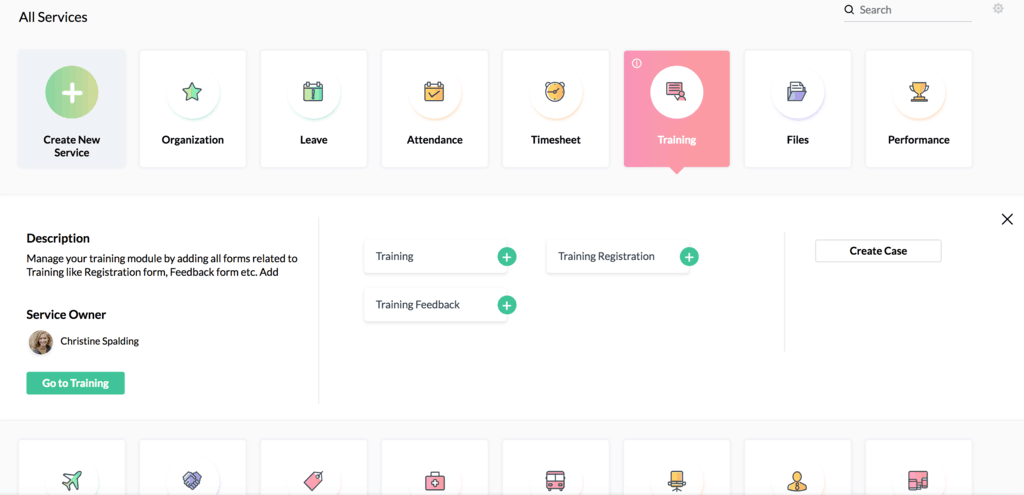 Zoho People is an easy-to-use, scalable, and comprehensive HR solution for small to medium businesses. It boasts of robust time tracking, attendance management, and leave management features. These and other features will help you streamline all your staff operations, including shift scheduling, generating timesheets, performance evaluations, and even employee onboarding.
With Zoho People, you have a centralized repository of information with which you can easily manage employee information. Helpfully, the software stores this information in categories such as role, location, experience level, and leave type for more straightforward distinction.
Not only is this tracking software a great boon for business owners, but it is also designed to make life easier for employees too. It has a robust self-service portal that employees can use to update their attendance and time data themselves as well as apply for leave or shift changes. Furthermore, employees can file their expense claims or travel documents with it. Importantly, with its support of both GPS and IP address tracking, you can rest assured that your employees are where they say are.
Click Here to Visit Zoho Projects
Zoho People Pricing:
Zoho People offers users both a 15-day free trial and a free plan. The free plan, which allows up to 5 people, is suited for solo entrepreneurs and micro-businesses. Zoho People has four paid pricing plans: Essential HR, Professional, Premium, and Enterprise. The Essential HR plan is priced at $1/employee/month and offers basic HR tools with leave administration. The Professional and Premium plans will cost you $2 and $3 per employee per month, respectively. Finally, the Enterprise plan costs $5/employee/month and has all the software's advanced features.
Zoho People Features:
Attendance tracker
Employee database management
Time-off management
Payroll integration
Shift scheduling
Timesheet
GPS and IP attendance
Mobile app
Zoho People Does Not Offer:
In-app messaging
Keystroke logging
Windows app
Click Here to Visit Zoho People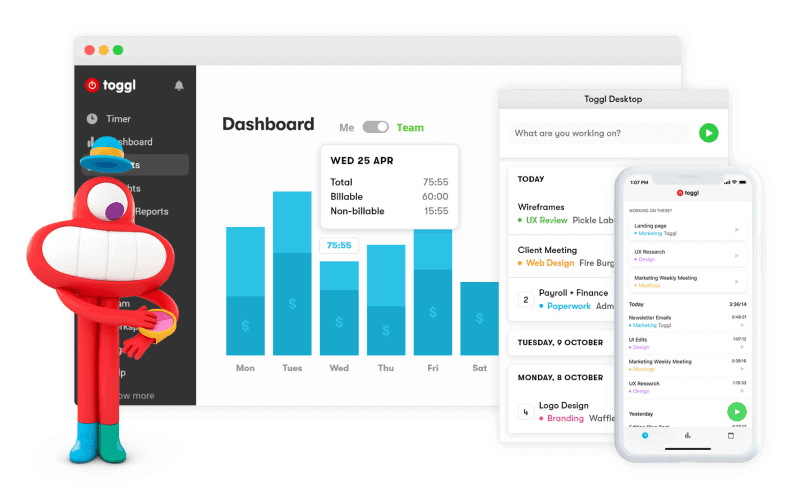 Toggl is an intuitive and easy-to-use service that comes with no bells-and-whistles. In other words, it is geared solely towards time tracking and not much else. Hence, you should not expect to see payroll management, invoicing options, and other similar features. It works on almost every platform with even a dedicated mobile app. This cross-platform presence makes it very accessible to all users. The user interface is also immaculate and modern. Hence, your employees will not need specific training to get started.
Toggl Pricing
Toggl advertises itself as a 'free' time-tracking tool. I'd like to correct that to 'freemium' rather than free outright. For a team of up to 5 users, you can use the free version. Surprisingly, there are quite a few features available in the free version. As such, it is a very attractive tool for freelancers. You'll be giving up a handful of reporting features, but everything else is solid. You can upgrade to their 'Starter' plan for $7.20/mo/user (billed annually). It gives you considerably more flexibility in reporting. The 'Premium' plan will run you $14.40/mo/user (billed annually). In return, you get email scheduling, tracking reminders, etc.
Enterprise solutions also exist for big businesses. The existence of a one-size-fits-all solution is simply not possible. Hence, the features are tailor-made to suit what you do. Consequently, they offer custom pricing upon contacting the vendor.
The freemium pricing model is what I like the most about Toggl. If you are a freelancer or someone with a small business, you can get away with not paying a penny. You will, however, lose out on some reporting tools. The entire experience is very user-friendly and functional at the same time. In short, it is one of the best time management tools available in the market.
Toggl Features
Time tracking
Deep integration options
Android App
iOS App
Tracking reminders
Comprehensive reporting tools
Project Management Features
Toggl Does Not Offer
Invoicing solutions
Email monitoring
Overtime calculation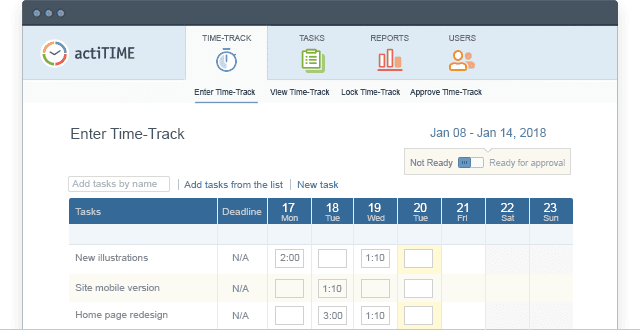 actiTime is a cloud-based timesheet software with a host of powerful features. It helps businesses streamline the process of tracking employee and client work hours. Additionally, you can also track the progress of all your projects on one screen. The simple user interface makes it accessible to everyone without any prerequisites. Lastly, you have the power of analytics built right into the platform.
actiTime is a versatile tracking software. Its versatility stems from the fact that it can cater to businesses of any size. When coupled with robust time tracking and powerful reporting tools, it is a compelling buy for most companies. Whether or not it is a cost-effective option, will depend solely on the size of your company.
actiTime Pricing
actiTime comes in online and 'self-hosted' flavors to suit your business. The online version offers a free plan for up to 3 users. You will be losing out on many of their flagship features, but it is a great starting point. You can then proceed to purchase their paid packages. For a team consisting of no more than 40 users, you will be charged at $6/mo/user (billed annually). For teams between 40 and 200 users, you will be required to pay $5/mo/user (billed annually). Bigger businesses have a fixed cost of $15000 per year for unlimited users, which is a welcome addition.
Coming to the self-hosted version, you are charged a fixed fee of $120/user. While this might appear to be steep, for big businesses, it is a one-time cost. You are then given access to their entire roster of features. actiTime self-hosted requires a one-time payment of $25000 if you have more than 200 users.
actiTime Features
Time tracking by project
Time tracking by client
Exhaustive reports and data analysis
Integration with QuickBooks for accounting
Secure Amazon hosting
Option for self-hosting
actiTime Does Not Offer:
Automatic tracking
Activity tracking
Expense tracking
Reimbursement management
Time tracking software is essential for marketing companies, service-based providers, and large teams that need to collaborate effectively. Project managers can easily evaluate their return on investment and payroll when they are able to generate the data needed to analyze their employee efficiency. The five we included in our review are some of the best on the market for businesses small or large.