Basecamp is a leader in team collaboration that has redefined the virtual workspace. The online program has been used for many years and is considered one of the most popular project management and team communication tools on the market. Basecamp offers an excellent message platform, searchability, file and document sharing, simple task management, client portals, task reporting, group chat, direct messaging, and automatic check-in. However, there are a few programs on the market, providing a new, innovative approach to project management that are great alternatives to Basecamp.
Wrike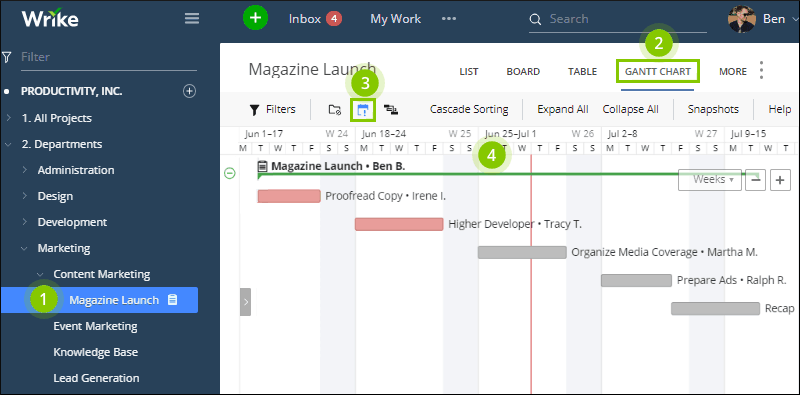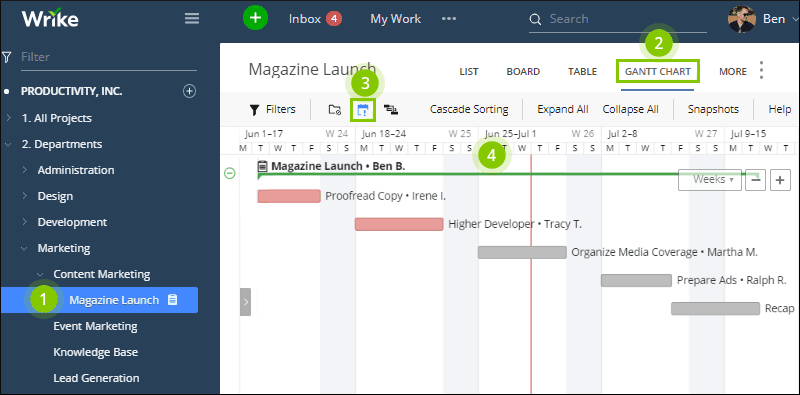 Wrike is an excellent tool for teams of writers or those working together on the same project because it allows for future scheduling of tasks, IP address monitoring so online employee behavior can be tracked and in-app messaging for easy collaboration from anywhere in the world. Wrike is also easy to use and set up for teams of up to 50 people.
Wrike Features:
Future scheduling
IP Address Monitoring
Open API
In-App Messaging
Android App
iOS App
Business plans start almost $1500 per year for up to 5 people if you need to increase to up to 50 team members, the price increases to $14,880 per year which equals just shy of $25 per person. Wrike offers a free plan that supports up to 5 team members but does not limit the number of collaborators, which are users that can see and discuss the project through the messaging boards but cannot create tasks or edit projects. Wrike does also not limit the number of managed projects through the free plan, which is a major bonus. You do not, however, get time tracking, Gantt charts, bulk actions, dashboards, and a few other tools available for business plans.
ClickUp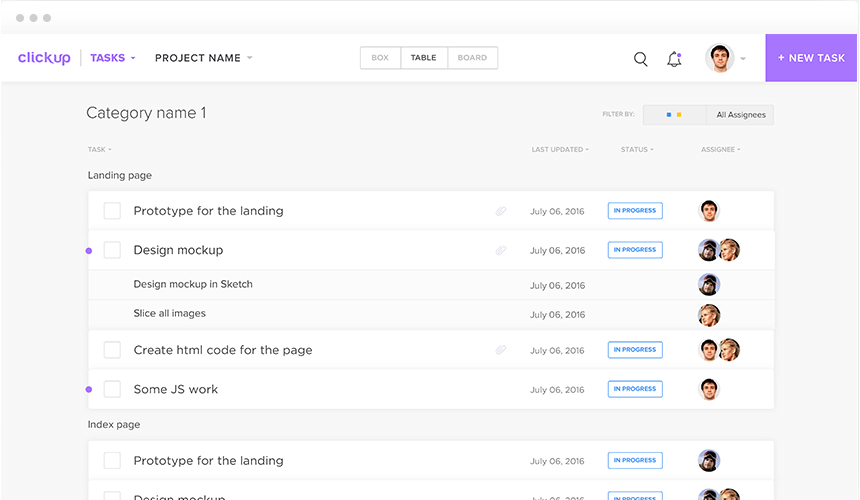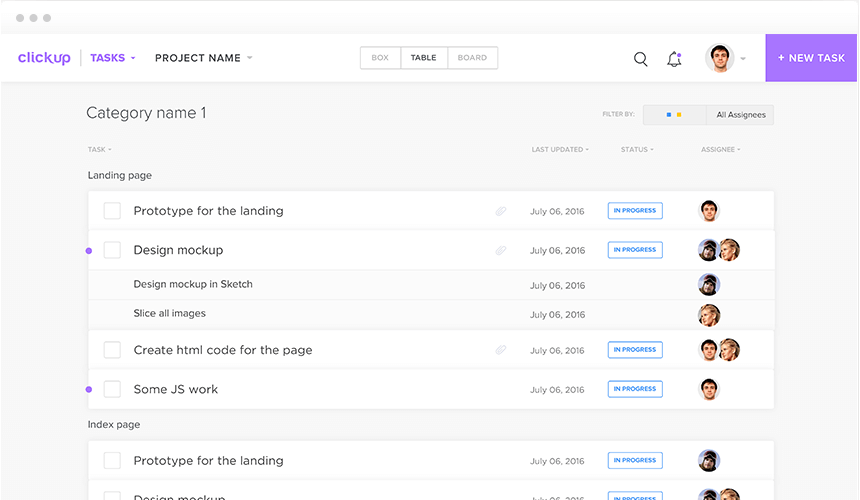 The modern design of ClickUp offers three different ways to organize your team and projects with custom statuses available as well. ClickUp can integrate with Basecamp, so you can seamlessly transfer your project management between the tools. The best thing about ClickUp is that this project management tool has more features than Basecamp, but also offers the same features for FREE!
ClickUp Features:
Custom statuses
Time personalization
Slash commands
Goal setting
Priority setting
Smart notification
Templates
Checklists
Tags
Unlimited users
Custom hierarchy
Start dates
Assigned comments
Document and file sharing
Spreadsheets
Chat
Direct messaging
User profiles
Custom views
Drag and drop
Smart search
Integrations with Slack, Harvest, Basecamp, and Git workflows
ClickUp also offers paid services that offer unlimited storage, views, integrations, and reporting for only $5 per user per month. This plan is great for teams of collaborative writers and marketing teams. The business plan, which costs $9 per month per user, also offers 2FA and Google SSO, Goal setting folders, custom exporting, and private views. The Enterprise pricing is set through the ClickUp sales team based on individual needs but also includes a dedicated success manager, advanced permission, and custom onboarding.
Asana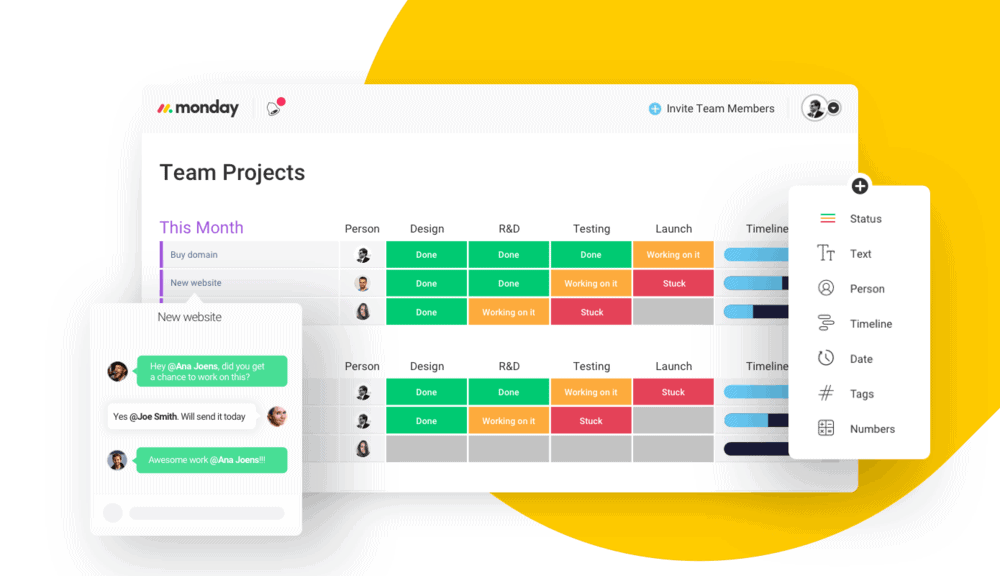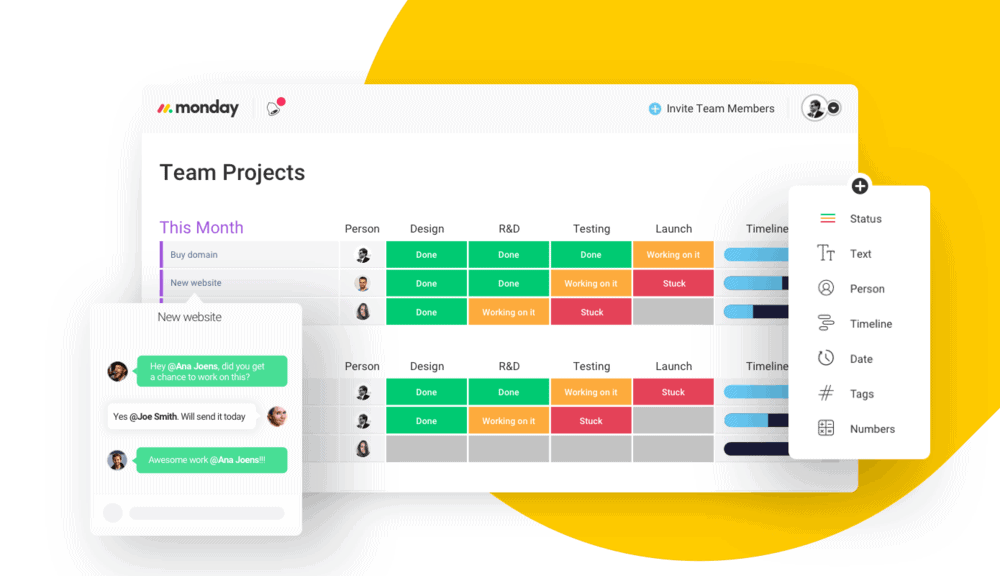 The sleek interface of Asana embraces a simple interface that is user-friendly. Asana is perfect for teams that don't need a ton of features and appreciate an easy to use design. Sana is fast but not ideal for graphics-intensive projects, although it is top-notch when it comes to simple collaboration tools that are flexible and specialize in workflow management.
Asana Features:
Multiple workspaces
Activity feed with all notifications
Calendar view
Real-time chat
Custom fields
Project permissions
Board view for agile project management
Templates
Edit comments
Progress tracking
Prioritizing
Android app
iOS app
Asana costs $19.99 per month per user but offers a 30-day free trial. Asana has recently introduced a timeline feature for manual tracking of time spent on projects; however, Asana is not a full-on project management tool since there is no built-in time tracking. Asana is available online and as a mobile app but has no desktop app version.
Podio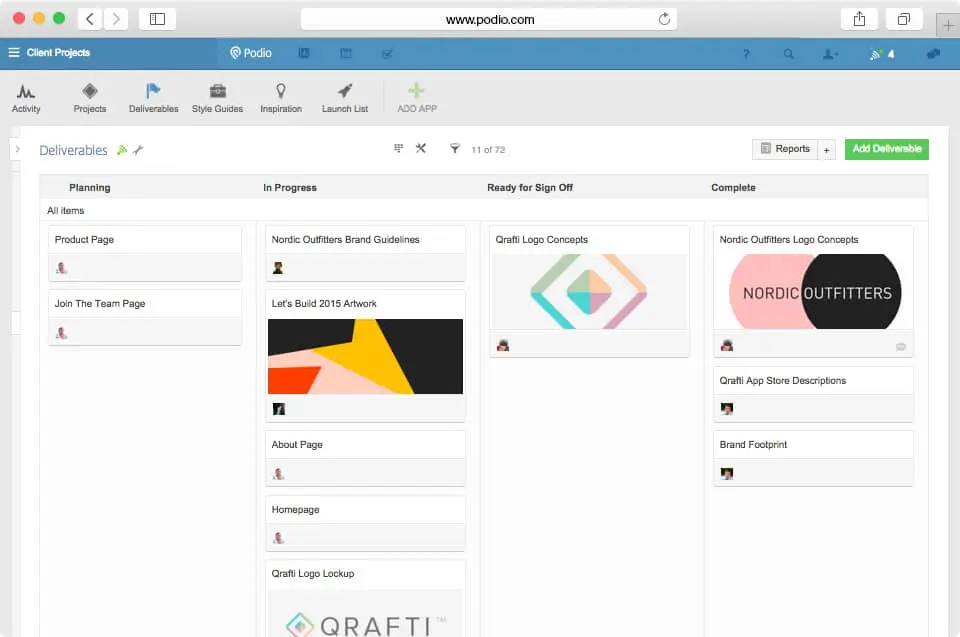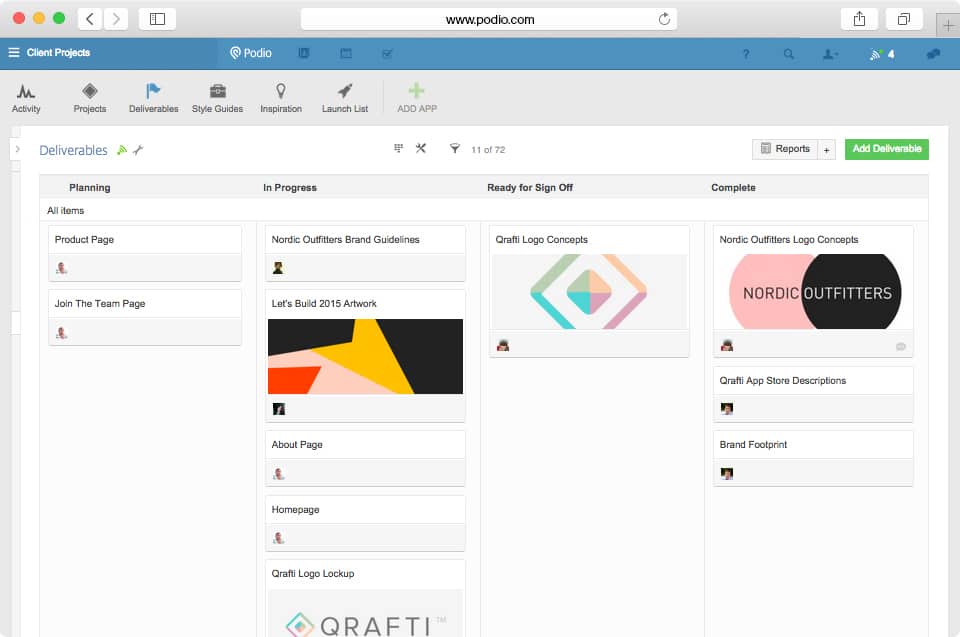 One of Basecamp's biggest rivals is Podio, mostly due to the powerful, open API that allows users to connect apps like Google Drive, Dropbox, Freshbooks, Zendesk, Evernote, and more. Podio also supports in ap chatting as well as video conferencing, which makes virtual team meetings super easy.
Podio Features:
Public workspaces
Private workspaces
Team chat
Video messaging
App integration
File and document sharing
Dashboards
Task management
Milestone tracking
Apps Marketplace
One of the best features of Podio is the Apps Market that comes with easy-to-use add ons for Podio for events, business development, sales, CRM, software, communication, marketing, and more. You can even manage conferences, organize suppliers, guest lists, venues, and more through the highly customizable platform.
Podio is free for up to 5 team members; however, there are more advanced packages that start at $9 per month and go up to $24 per month. Higher priced plans include automated workflows and the full suite of advanced features for Podio.
Trello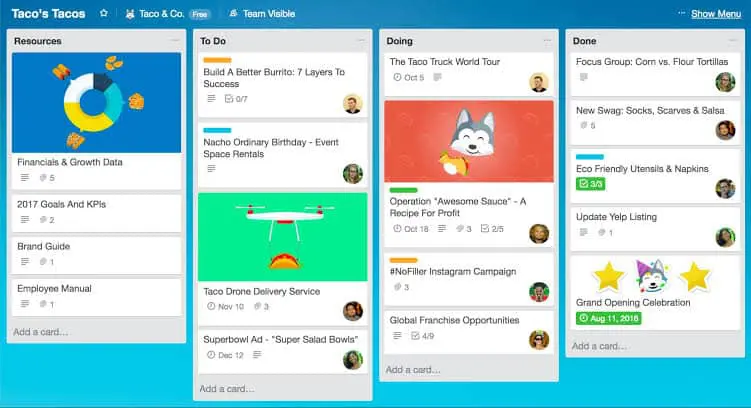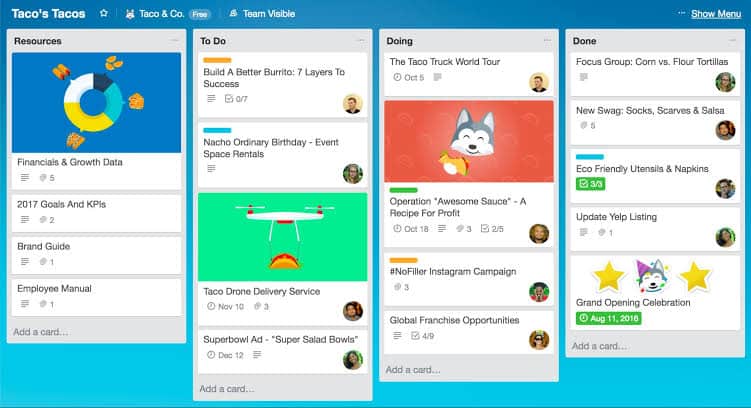 If you have a smaller team looking for easy collaboration and project, Trello is a great option that made the use of the Kanban board popular. Trello offers easy to use drag and drop task management tools to create a to-list style organization with checklists and progress tracking. You can also set reminders for users or yourself, file and document share, and there's even a free version!
Trello Features:
Unlimited app integration including Google, Salesforce, Evernote, Github, Slack, and more
Attach files up to 250mb
Add comments to discussion boards
Custom branding
Export team data
Create cards
Trello offers tiered pricing starting with their free program that includes unlimited boards, lists, attachments, and team members but limits file size to 10mb. Trello Gold offers more advanced features and is $5 per month or $45 per year while the Business Plan is $120 per year, and the Enterprise plans are tiered based on business needs and the number of users.
Trello is perfect for managing small projects with a limited number of team members. Cards can only be arranged in a linear fashion, which means the dashboard can be cluttered with projects that are overly complex.
Project management and team collaboration tools such as Basecamp are vital for businesses with remote employees that need to work together in a virtual workspace. Still, they are also great for companies that do a lot of collaboration between team members that need to stay organized. When you use project collaboration tools, communication, and efficiency improve among your team members who will create better results for your company.
Tools like Basecamp make planning easy, task management more efficient, and workflow seamless. You can also share documents, calendars, and contacts all in one space that is easy to access for each member of your team. Project managers also need tools like Basecamp for project tracking and developing their employees through an analysis of their performance and production. One of the top five Basecamp alternatives listed above is sure to meet the goals and needs of your team.