If you are a current-day employer, there's a high chance that many of your employees work remotely. The modern-day business thrives on the fact that you can be successful irrespective of your team's geographic location. Remote working is the new rage and is being increasingly adopted in today's workplace. More and more employers are opting for this due to several advantages like greater access to talent, less commuting time, and a decent work-life balance.
Despite this, since the concept is relatively new, many entrepreneurs are apprehensive of its success. Does having remote employees make up for the disadvantages associated with this concept? Contrary to popular belief, taking the right precautions and following the correct processes allows a remote-employee based company to be very successful.
If your organization is considering new possibilities to improve upon its business, one of the best ways is to incorporate or expand remote opportunities. Many startups are opting for this model successfully. With employees offered the flexibility of working in a comfortable environment and saving commuting time, there's increased productivity. And this isn't limited to startups alone! Both employees and employers can benefit from remote work, provided it is managed right.
Here are some reasons why there's a massive shift towards remote employment.
Advantages of a Remote Employee Business
Less commute time
It's a well-established fact that employees who spend a lot of time commuting to their work face low motivation levels. A business can save plenty of man-hours if the employees work from the comfort of their locations without having to travel to and fro for hours every day.
Reduced stress levels
Not having to travel and working from the comfort of your home offers a high level of flexibility, which is more relaxing than you can comprehend. It contributes to a healthy mind and body and reduced stress levels in employees, which improves their productivity.
Increased talent pool
A world of possibilities opens up when you hire remotely. You have a vast talent pool to choose from, which, in case of traditional employment, is restricted to your geographical location. Staying restricted to your geographical location could prove unsuccessful in the long run, especially if your business is in a smaller city or town. You will be forced to choose someone whom you think is good, yet not good enough. The best remote employees produce high-quality work and are committed due to the flexibility you offer.
Saves cost for employers
You can eliminate plenty of expenses with remote employment. Workspace, equipment, internet, and other infrastructure costs can be reduced, and you don't have to incur overhead costs either. It's simple and affordable, eliminates huge costs otherwise incurred in a traditional workplace.
Increased attendance
You will have fewer absentees! An employee who has a cold is more likely to continue working remotely. Long commutes involved in most physical offices deter employees from turning in when they have a cold or a slight fever. However, most remote workers continue working even through bad weather, the flu, strikes, and other unforeseen events. What more can you ask?
So how do you go about running a remote business effectively? Read on to find out the best practices on how to manage virtual teams.
How to run a successful business with a remote team
Make new members feel welcome
Employees often feel lonely while working alone. Most consider this the biggest drawback of remote working.
Remote employees should understand that they play a crucial role in the growth of the company. Hence, they should be tuned in daily and feel integrated as a part of your company culture. Whenever you bring them on board, ensure they feel welcome. Also, encourage your co-workers to engage with the new-comer by sharing experiences and making small talk as well. If you have an office, you can even take them on a virtual tour or ask them to visit the office once to feel at ease.
Trust your employees
There's no way you could run your business unless you make this your primary mantra: Trust! This trust is a thread that should bind every team member together. Managers should trust their employees to remain motivated and put the best interests of the company in mind while working. It's the employers' onus to choose the right employees at the time of recruitment. Choose candidates who have achieved goals through self-motivation and can keep themselves engaged and committed. An excellent career track-record is a bonus. You can further build on trust with good interaction and rapport with your team members.
Use the right tools to keep employees connected
When you decide to move away from a traditional workplace model, the tools you used until now will not apply any longer. You can work effectively with a remote team, provided you choose the right tools for communication and team management. Here are some of the best communication tools you can use.
Slack
This tool wins hands down for its popularity among distributed companies, and we couldn't agree more. It has company-wide channels for the whole company, team-wise channels, and direct messaging between employees. Compared to other communication software, it has several integrations that provide total transparency of the workflow in your team. The integrations report on business activity automatically, and bots are available that help keep employees engaged.
Flock
Flock helps streamline remote team communications with its host of features. For instance, it has instant messaging, integration with external apps, reminders, notes, and much more. It is compatible with Google, Dropbox, Trello, and more.
Hipchat
Hipchat is a messaging service for offices and is famous for its many features. These features are essential for the working of a remote team, like file sharing, screen sharing, and video chatting. It also syncs across various devices, making it easier for your team to remain connected across locations. Overall, it's an excellent tool for small to medium-sized businesses.
Video-based communication tools
Besides Slack, here are some of the best video-based tools.
Zoom
Zoom is a go-to tool for release-based meetings, product or service demos, ad-hoc meetings, and much more. It also has added features like supporting conferencing on mobile devices, scheduling of meetings, and top-notch audio and video quality.
Skype
An excellent alternative to Zoom, this is good for smaller teams with lesser people in video calls. It helps you make quick calls where video is not required. Skype gives you crystal clear audio and has the unique ability to dial landlines as well. A must-have for conference calls across remote members.
Project Management tools
Besides communication, project management tools enhance productivity within your team members. They offer a centralized platform for project-related data and documents which can be accessed easily by all. This platform is especially crucial in the case of remote members. It saves time, improves productivity, and makes collaboration comfortable as file sharing and work assignments are much more manageable.
Trello
A centralized project management tool is critical to keep remote members focussed on their work, and Trello does just that. It helps prioritize what's in the queue and gives an overview of what the entire team is doing. You can also handle time zone differences with ease, which is often a concern with remote teams. All task-related details like notes, files, images, progress, etc. are centrally placed, and only a few clicks away.
Basecamp
Basecamp is simple and offers several exciting features for your team located across different locations. It has some unique features like automated check-ins, which allow team members to answer questions, primarily directed at them at regular intervals to update the progress of their work. As an all-in-one management tool, it ensures you do not need separate applications for other purposes like Slack, Google Drive, etc. Basecamp has tiles as the primary point of interaction. You have project-specific tiles and tiles for different aspects of your company, like finance, marketing, and so on.
Asana
Asana is considered one of the best project management tools for improving communication and collaboration within members of a company. It has plenty of features to aid remote teams like the assignment of tasks to individuals and teams, setting deadlines, add files, push notifications for impending deadlines, and much more. Asana is available at three price points: Free, Premium, and Enterprise. The free version is available for up to 15 members, while the Enterprise version is for larger organizations and can be customized.
Employee monitoring software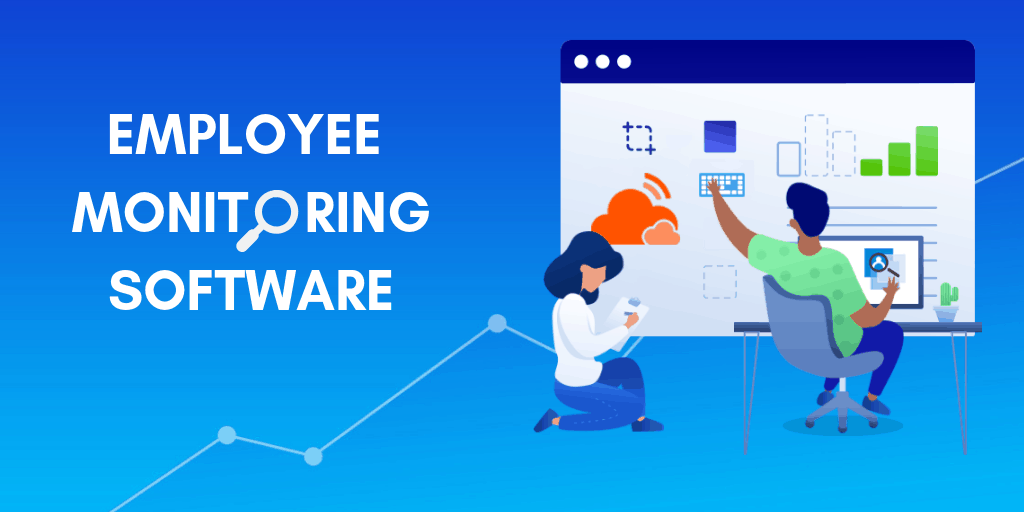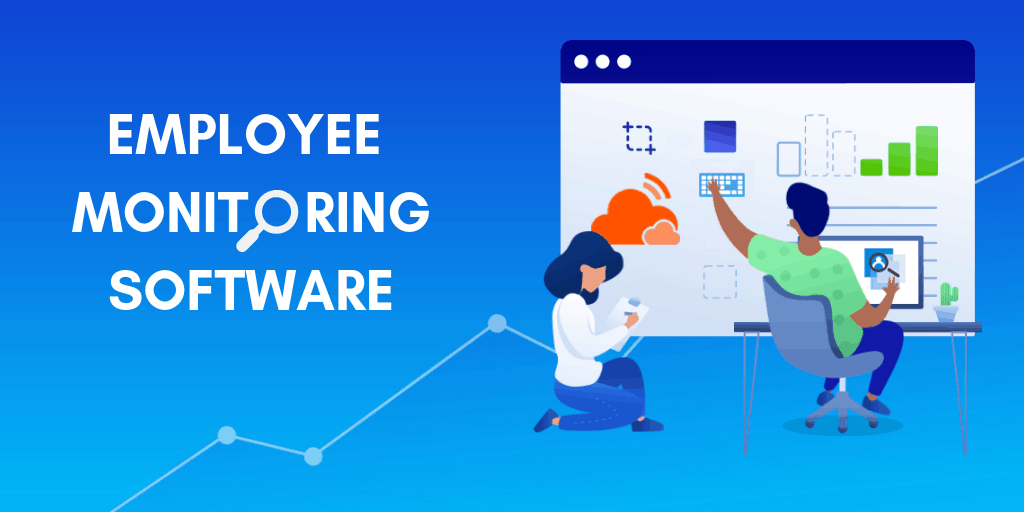 Besides the above, you need to monitor the performance of your employees, especially for critical projects. Using employee monitoring software, you can trace the activities of your employees and their hours of productive work. Such software can be installed on your employees' desktop, and apps can be installed on their mobile devices. It enables time tracking, reporting, goal setting, computer activity tracking, and other activities essential for the success of remote employment companies.
Some of the best employee management software includes the following:-
Teramind
This software is useful to monitor webpages, instant messaging, applications, file transfers, and more. It helps flag prohibited behavior and helps set goals and 'smart' rules with automated alerts. Screenshots are available, and it records keystrokes as well.
Activtrak
This software segregates an employee's productive as well as unproductive time and helps monitor your employees. You have several useful features that include alarm triggers for USB file transfers, tracking of apps and websites, and so on.
Hubstaff
This tool runs on your desktop or as a mobile app to track your employees' progress. The features include screenshots, websites, GPS information, and integration with other apps such as GitHub, Zoho Projects, and others. This app also helps you keep track of your employee's GPS locations through the mobile app.
For other purposes like sharing documents, you can rely on the best tools like Dropbox and Google Drive. Such tools make all documents and presentations easily accessible to the entire team. Cloud computing and storage make file sharing simple for remote teams.
Using the right metrics and analytics makes it much easier for managers to keep track of work metrics and stay informed of their employees' productivity. Such digital tools are ideal when it comes to maintaining remote teams as the metrics can be tracked at every level. They help employers better understand how their remote team members are performing.
Increase bonding opportunities
How do you encourage remote employees to feel part of a team? Lack of bonding is a challenge faced by remote managers every day. But rest assured, research shows well-managed remote teams outperform their traditional counterparts.
All it needs is some out-of-the-box thinking by managers. Remote employees are also part of your business, and they need proper recreational activities and bonding to gel with the others. One common mistake remote employers tend to make, is not encouraging enough team building activities. All employees need to get to know each other and bond for a successful outcome. If your teammates live across the globe, you can organize multiplayer games and online contests. These activities enable team members to remain connected to the common goal of business success.
You can use unique tools like Uncover, which helps managers hand out perks for hitting milestones. This tool helps in virtual team building, helping you show recognition to your employees. With Uncover, you can give access to Amazon gift cards, Uber rides, and the like.
Clarify Expectations
Since you will be extra careful in recruiting only the best for your remote team, it's also essential you do your part to keep them informed. Clarify the expectations of your business from remote workers. Explain the tasks, like whether you expect them to be present on instant messaging all day, log in to employee monitoring software, or provide a daily report. Clarifying doubts and laying down your expectations ensures that there's no misunderstanding and can alleviate problems as you progress. Be clear about your expectations and set them in advance.
One of the ways to do this is to establish core hours where members across locations can engage and support each other. Schedule team meetings during core hours and make sure your remote employee is online at that time.
Provide career development opportunities
Career aspirations are not unique to traditional employees! Many remote workers wonder if they will ever get to develop their skills and progress up the career chart working remotely. Remember, even your remote workers look forward to progressing in their careers.
Ensure that you develop a career development plan for your remote employees, and you could well be on your way to getting the best talent out there. With a proper career plan and process in place, you can retain your employees for good.
Create a virtual watercooler
The sense of bonding is stronger in the traditional set up where employees meet and greet each other. They can chat throughout the day about their professional and personal issues. One can miss out on this rapport when working remotely.
Many organizations help break the ice with virtual watercoolers like Slack, which allows you to set up business as well as casual channels. It's crucial you balance business conversations with friendly banter to unwind too. Create channels where employees can exchange opinions, wish each other happy birthdays, and catch up with each other. Typical areas of interest like fitness, books, and so on can be considered for channels to build on.
Recognize good performance
A word of encouragement and a pat on the back with an added incentive ensures you get the best out of your team members. Just as you would reward your employees in a traditional workplace, you can reward your employees for a job well done here as well.
Let employees set goals and earn points when they reach their milestones. Gamification of regular work where employees can compete with each other for titles such as 'Employee of the Monthy', will boost motivation. The motivation of remote workers is essential, and such rewards can keep them connected and invested in your common goal.
Provide Feedback Often
Connectivity with your workers is something you need to establish regularly. Giving regular feedback outside formal review sessions benefits the employees immensely. The silence of a remote working culture could make your employees assume the worst, even if you like their work. Besides, there's no greater satisfaction than knowing that your boss is paying attention and genuinely wants you to see where you stand.
Regular feedback could prevent employees from falling prey to 'Imposter Syndrome.' This syndrome is usually prevalent in the workplace where you continuously doubt your stand in the company and feel like a failure because of improper communication.
Besides feedback, address your employees one-on-one, removing a feeling of being outsiders. Learn about what's going on in their lives. Encourage them to open up to you with problems they might be facing.
Assign a Mentor or a Partner
Last but not least, this is one of the best things you can do to your remote employees! Allow for mentoring or partnering of remote workers to reduce their loneliness. Also, do assign someone whom an employee can stay in touch with regularly, and have a 'virtual coffee' with. You can also incorporate this on a formal basis with specific guidelines on expected professional conduct.
What are the challenges one can face with remote employees?
Is it all roses and no thorns with remote working?
Certainly not, there are a few cons that need to be addressed, but the benefits far outnumber them. Here's a list of the challenges which managers could face and requires extra careful handling.
Limitations in communication
Resolving issues face-to-face, passing comments, and sparking ideas in person make interactions more straightforward and productive. You can save plenty of time, unlike remote working where delays in response, ambiguous tones, and poorly worded emails cause confusion and conflict. Though you may have effective digital means of communication, nothing beats the human touch in a direct face-to-face interaction.
However, the latest tools available do make up for it to a great extent, thereby improving connectivity among remote employees.
Lack of cohesion among members
If you do not prioritize team bonding and implement it actively, there could be less sense of a common goal. This lack of a common goal may affect your business! Staying tuned with others' progress would be difficult, and employees will focus on their parts, without comprehending the whole picture.
Decreased accountability
There could be confusion among team members over assignments. Remote employees may tend to make assumptions about task allocation. Rather than waiting for answers, a traditional workplace is where you can establish immediate ownership and accountability to improve your employee's contributions.
Hence, set expectations at the time of recruitment and follow them up regularly.
Lack of motivation
Some people do not prefer remote work. Remember, remote working requires a lot more discipline and a better temperament than working from an office, and not many can pull it off with ease.
Using tools to monitor your employees' productivity regularly could help overcome this problem besides motivating them with rewards for a job well done.
Lesser sense of accomplishment
Picture yourself receiving an award in front of the entire office! It would most certainly bring an immediate smile to your face, while a personal letter of appreciation is unlikely to elicit the same feeling of exhilaration. Traditional workplaces give you a more meaningful sense of accomplishment when you achieve something, and receive praise from your peers and boss in person.
However, managers could acknowledge remote employees with an email of appreciation addressed to all as a motivational factor.
Now is an exciting time to establish a new culture of remote working at your workplace. With the right processes and tools, you can incorporate and develop a successful business with employees at different locations working remotely. It's not just startups, small and mid-sized firms, and large enterprises can reap the benefits of a world-class remote team. The best tools, the right choice of employees, and a little effort from your side will make this a highly successful business model.