Accounting. One of the most dreaded words in the business world for anyone who doesn't love math, spreadsheets, ledgers, and analyzing financial data. Accounting can be a tedious, detail-oriented task that business owners have to do, but it is a task that needs accomplished, and done well. Many small business owners start out having to do a lot of their accounting themselves or hire an independent bookkeeper or accountant to handle their invoicing, taxes, ledgers, and other financials. When businesses are completing their accounting in-house (Either themselves or their employees), accounting software is needed to speed up the process and ensure that all reporting and details are correct.
Why You Need Cloud-Based Accounting Software for Your Small Business
Cloud-based accounting is the absolute best route for small businesses because these online programs take away the tedious spreadsheets, ledgers, and data entry and streamline the process for accuracy and efficiency. Cloud-based accounting saves your computer from being bogged down by programs that you have to install and also allows your team members to access data remotely and make changes that everyone can see.
What is Cloud Accounting Software?
Cloud accounting software is accounting software that is hosted on remote servers where data is processed off-site and not directly on the user's computer. Cloud accounting software is also called web-based accounting or online accounting. This type of accounting is the future of business accounting, so choosing the right cloud accounting program is vital to the financial success of your business.
Which is Best, Xero, or FreshBooks?
When it comes to cloud accounting for small businesses, two of the largest competitors are Xero and FreshBooks. Both programs are affordable for small businesses and freelancers, each automates accounting and is cloud-based with great features that are easy to use. Xero and FreshBooks seem similar, so understanding their differences will go a long way to helping business owners choose which is the best fit for their needs.
Xero was founded in 2006 and is designed for retail, e-commerce, legal, technology, marketing, advertising, nonprofits. FreshBooks was founded in 2003 and is designed for contracting, personal and home services, creative services, consulting, and legal teams. Xero is also a publicly-traded company while FreshBooks is privately owned. FreshBooks also won the 2019 Best Accounting Software from FinancesOnline.
Features
Winner: FreshBooks
FreshBooks Features include:
Online invoicing
Invoice customization
Accepting payments through invoicing
Estimates
Recurring invoicing
Multi-currency
Multi-language
Track offline payments
Client portal
Send emails
Automated tax calculations
Expense tracking
Expense tracking by project
Easy to read categorization
Vendors information
File import
Time tracking
Timesheets
Automated billing for tracked hours
Tracking unbilled time
Image and file sharing
Team collaboration
Centralized conversations
Bank depositing
Reporting including profit and loss, balance sheets, item sales, sales tax, expense, accounts aging, invoice details, a summary of revenue, and more.
Xero Features Include:
Bank reconciliation
Contacts for suppliers and customers
Dashboard
Expense claims
File attachments
Financial reporting
Email support
Inventory tracking
Invoicing
Mobile apps for Android and iOS
Multi-currency
Online accounting
Purchase orders
1099 tax preparation
Electronic billing
GST returns
Smart Lists
Fixed Assets
Not only does FreshBooks have more features and a better break down of those features in its categorization, but FreshBooks also supports multiple languages, which is important if you have team members and clients across the world. FreshBooks is also the best option for businesses that generate most of their revenue through billable hours, such as freelancers, home services, and legal teams.


One place Xero also lacks in its features is in its account's management. Only one business can be managed account, although Freshbooks is missing a lot of upgraded and advanced features when it comes to full-blown accounting software such as fully automated balance sheets, although it is possible, albeit time-consuming, to manually create the balance sheets yourself.
FreshBooks allows multiple business management and a toggle option between businesses, which is perfect for teams with multiple clients or business divisions, or accountants looking to work as an independent contractor for multiple small businesses doing bookkeeping.
Xero also has two deficiencies with its invoicing feature that FreshBooks does not. The first is that there isn't a place to add terms, and there is also no notification that shows an invoice has been emailed or printed, which can cause confusion when it comes to client communication. The navigation for setting up recurrent invoicing also must be done through the sales menu counting your billable hours as product and inventory rather than being separate. This is because Xero is designed for and excels at retail and inventory management. Xero can even create product SKUs for your merchandise and update inventory quantities based on sales if you need robust inventory management through FreshBooks; however, you can pay for a separate app that integrates with FreshBooks.
Pricing
Winner: TIE
Both programs offer a tiered pricing structure with Xero starting at just $9 per month and going up to $70 and FreshBooks starting at $9 and going up to $50 per month. FreshBooks allows you to bill up to 500 active clients; however, while Xero only allows up to 10 payrolls processed in the premium tier plans. We love that Xero offers unlimited users for all of their tiered plans, however, so the winner here depends on if you are using your cloud-based accounting for team collaboration and project management tasks as well as financial accounting.
Integrations
Winner: Xero
FreshBooks offers over 40 integrations, and while these integrations are the most likely ones that most small businesses will use, such as Basecamp, PayPal, Payment Revolution, Google, Toggl, Shopify, etc. Xero offers more than 700 integrations, including investment apps, timekeeping, payroll, Evernote, SquareSpace, and other advanced integrations. The more programs your web-based accounting can integrate with the more functional and useful the program will be to you.
Users Friendliness
Winner: FreshBooks
FreshBooks features an intuitive design that is known to be user-friendly and easy to use. Xero's program is much more in-depth for full business accounting, which can be a learning curve for many users that aren't accountants or bookkeepers already. Both of the dashboards for Xero and FreshBooks are similar, although Xero has more menu options and categories. Both programs give you an easy to read overview of outstanding revenue and profits on the home screen and feature a streamlined look that is easy to navigate.
Customer Support
Winner: FreshBooks
FreshBooks really stands out in their customer support because they offer live phone help with a real person, unlike Xero, where you can online communicate via email or chat. Xero does offer a Business Help center with video tutorials and articles that can help business owners navigate and learn to use the program.
Time Tracking Billable Hours
Winner: FreshBooks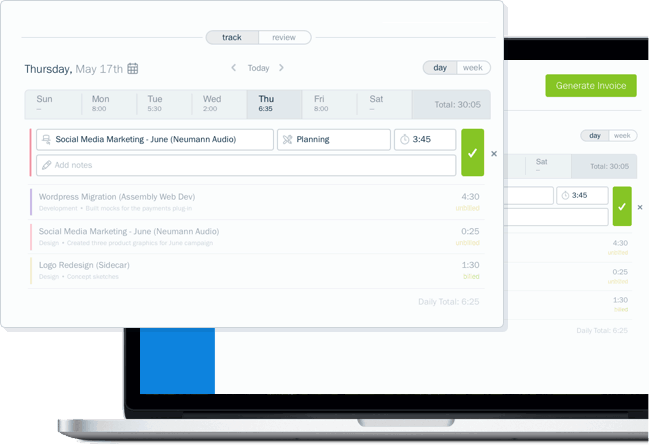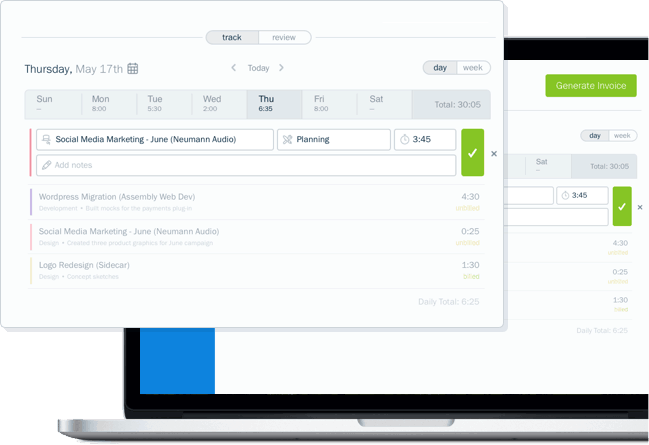 When it comes to time tracking, Freshbooks is the superior accounting program with built-in capabilities for individual projects and businesses that track billable hours by employee. Freshbooks also allows users to track their expenses and view their progress in the dashboard. FreshBooks compiles all the data and allows you to export it into your accounting system for payroll and invoicing.
Xero has a built-in Integration called Xero Projects that offers timesheets and invoicing billable hours, but the seamlessness of FreshBooks time tracking is far superior and easier to use. FreshBooks was, after all, designed for companies that do most of their revenue through billable hours.
Reporting
Winner: Xero
Analyzing business data from time tracking to accounting and inventory is all part of the job for small business owners, and you need the easiest way to analyze every aspect of your enterprise. Xero offers dozens of reports from payroll to sales, inventory, purchases, and billables. You can track employee performance and much more through Xero reporting, whereas FreshBooks offers only nine standard reports that are autogenerated by the web-based accounting software. The only financial reporting that FreshBooks offers is the profit and loss statement, accounts aging, and the expense report.
So, Who is The Winner?
When comparing Xero and FreshBooks, like most cloud-based accounting software, making a generalized opinion on which is better is difficult. Xero and FreshBooks are created for different types of small businesses, and owners and bookkeepers need to look at the advantages and drawbacks of each to determine which is going to work best for their business needs.
Xero offers more advanced features for businesses that are looking to grow and are based in retail or other industries that need much more in-depth reporting and accounting, while FreshBooks seems to be the most recommended for freelancers, independent bookkeepers, and small teams that work on mostly billable hours.