About
It is imperative for businesses to keep track of their cash flows. Be it income or expenditure; an accurate picture is required to gauge performance. The days of physical ledgers and book-keeping are long gone. As a result, businesses rely solely on software to get the job done. In this article, I take a look at five of the top accounting software solutions available in the market and compare their feature-set and price-points.
Best Online Accounting Software – Comparison Tables
Features
In the table below, I have compared the various features present in the five software solutions. Some of these features might require you to move to a higher pricing tier, while some might be optional add-ons to be purchased separately.
| | | | | | |
| --- | --- | --- | --- | --- | --- |
| | QuickBooks Online | Wave Accounting | Xero | FreshBooks | Zoho Books |
| Rating | | | | | |
| Expense Tracking | YES | YES | YES | YES | YES |
| Payroll Processing | YES | NO | YES | NO | NO |
| Reporting | YES | YES | YES | YES | YES |
| Inventory Management | YES | NO | YES | NO | YES |
| Project Management | YES | NO | YES | YES | NO |
| Time Tracking | YES | NO | YES | YES | YES |
| Invoicing | YES | YES | YES | YES | YES |
| Estimates | YES | NO | NO | YES | NO |
| iOS App | YES | YES | YES | YES | YES |
| Android App | YES | NO | YES | YES | YES |
| Apple Watch App | NO | NO | YES | NO | YES |
Pricing
Here, I compare the various pricing options of each software. Tier 1 is the lowest and goes all the way up to Tier 5. Each software has different names for the different tiers, and hence the tiers are numbered to avoid confusion.
Tier 1
Tier 2
Tier 3
Tier 4
Tier 5
QuickBooks Online
$7/mo (self-employed)
$12/mo (one user)
$20/mo (3 users)
$35/mo (5 users)
$75/mo (25 users)
Wave Accounting
$0/mo*
Xero
–
–
$24/mo (+ $4/extra user)
$34/mo (+ $4/extra user)
$44/mo (+ $4/extra user)
FreshBooks
–
$15/mo (5 clients)
$25/mo (50 clients)
$50/mo (500 clients)
Custom Pricing (Enterprise)
Zoho Books
$9/mo (2 users)
–
$19/mo (3 users)
$29/mo (10 users)
–
*Wave's Payroll feature will require you to pay for the services.
QuickBooks Online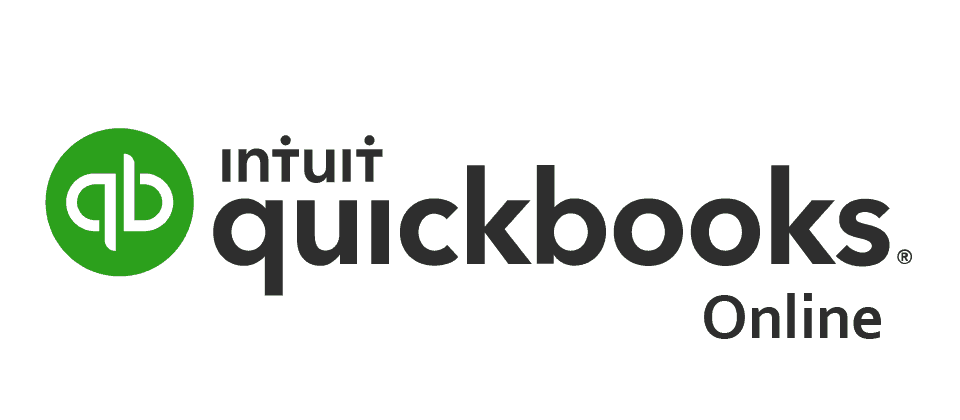 Overview
Quickbooks Online is a cloud-based accounting software that aims at streamlining accounting as a whole. It serves as a comprehensive platform where businesses can perform all their accounting tasks. It is developed and marketed by Intuit, the masterminds behind TurboTax and other brilliant software solutions. They are an absolute powerhouse in the United States (USA), and their products reflect their reputation. They also have a consistent user-base of around 3M users within the country and over 1M users in other parts of the world. Quickbooks Online is feature-rich and will help you efficiently carry out your organization's accounting practices.
Features
This solution is built to handle the toughest of accounting tasks. While it can satisfy the book-keeping needs of most businesses, it is most adept at handling the tasks of small and medium enterprises. Further, the company continually improves the user experience through tweaks to the software. The latest example of this is the addition of project management features that add on to the software's already exemplary repertoire.
Below is a list of noteworthy features in QuickBooks Online:
Invoicing
Estimates
Expense Tracking
Inventory Management
Tax Management
Contact Management
Banking Features
Project Management
Payroll
Reports
Client Portal
Pricing
The software has a tiered pricing scheme with six different pricing options to suit your business needs. Five of them apply to companies of varying sizes and needs, and one caters purely to freelancers. A detailed table of pricing strategies is available at the end of this article, along with feature-wise comparison.
Most notably, all plans come with a 30-day free trial to get a feel of the software, which helps potential customers narrow down their options based on their needs. At the time of writing this article, QuickBooks Online was available at a 50% discount on all plans for up to 3 months. However, as the popular adage goes, there is no such thing as a free meal. The discount becomes null and void if you take advantage of the 30-day free trial. Hence, it is a tradeoff between testing the waters before making the jump and taking the leap of faith while saving a few extra bucks.
Pros And Cons
Pros
Powerful invoicing feature
Solid book-keeping tools
Easy user interface
Good tax management
Several customization and automation options
Numerous integrations
Project profitability tracker
Robust reporting feature
GPS-tracking mobile app
Cons
Features such as inventory, purchase orders, and tax support are only available on the Plus and Advanced plans
Expensive payroll add-on
Poor customer support
Conclusion
Quickbooks Online is an indispensable tool for SMEs. The sheer array of features plays a crucial role in its success. As the owner of a business, you can rest easy knowing that you have done your part to streamline the accounting processes. However, the software comes with its own set of flaws. There are frequent complaints about their customer service (or lack thereof), among other things. Another issue raised frequently is price hikes. If this continues, it will not be long before customers start looking in different directions.
I am a fan of Quickbooks Online's simple user interface and the host of features it has to offer. It has made a name for itself in the accounting space and quite rightfully so. My suggestion – Take the software for a spin, use the 30-day free trial and then make the right purchase decision.
Wave Accounting

Overview
Wave Accounting is one of the products of Wave Apps. It is a cloud-based accounting tool that caters primarily to freelancers and small businesses. The main 'selling point' about this solution is that it is free! Unlike other solutions that come with hidden charges, Wave Accounting is genuinely free and only charges you for extra services like running payroll. You discover the real power of Wave Accounting when you couple it with other Wave Apps, which can expand the capabilities of Wave Accounting.
Features
Wave Accounting comes baked with a host of features that can get your accounting processes in place. For a free software, Wave has pieced together a set of impressive features to help your organization. My personal favorite is the ability to link with Wave Receipts. You can snap pictures of your bills, and the app automatically adds it to your expenses, which is a neat feature that can rid you of shoeboxes filled with receipts.
Following is a list of features that make this software stand out:
Impressive User Interface
Ease of Use
Automated Data Entry
Customized Invoices
Payroll Options
Multi-Currency and Multi-Country Support
Wave Receipts
Pricing
There is not a whole lot to mention here other than the fact that Wave Accounting is free. The accounting software comes with no hidden charges or fees, which can be a godsend for small businesses and freelancers. You can add an unlimited number of banks, credit cards, and even full-blown companies. This flexibility is without a doubt a welcome addition for a free software. Bank and card payment processing fees are the only place you get charged a pretty penny, apart from their payroll services. If you are on the fence about hopping on board, do give it a shot and see if it suits your business. After all, you don't get charged a penny!
Pros And Cons
Pros
It is free
Easy to use
Receipt scanning features
Great bid-to-invoice conversion
Custom invoicing solution
Cons
Limited integration options
It does not handle inventory well
Conclusion
Wave has forged together a pretty decent accounting app with a robust set of features. It is not groundbreaking by any means, but neither is it trying to be. The software is ideal for owners of small businesses and freelancers to keep track of their cash flow. The easy set-up also means you can use it to track your personal finances. Overall, Wave adds up to a neat package that is accessible and usable by small businesses and freelancers alike. However, the software is not free of cons. It is a free software, and because of that, you have to make some compromises. The integration options are very limited in Wave Accounting, and this can be a hindrance if you use other software to run different facets of your business.
That aside, this software deserves your time if you are in the market for a smooth, hassle-free experience and a pocket-friendly accounting tool.
Xero
Overview
Xero is quite different from the other software in this roundup. It is a cloud-based accounting software for small businesses and is as close to an all-in-one solution as there is. However, it does more than just keep accounts. The software has an extensive set of features that span multiple business requirements. What started as an alternative accounting solution has now expanded into a full-fledged business solutions provider. Xero is now in a position to dethrone the industry giants and occupy the mantle of 'The Best Accounting Software.'
Features
Xero's features extend beyond just accounting tools. You can create and manage invoices from within the app. Uniquely, this software lets you create and email purchase orders and file a copy of the bill. Also, there are umpteen integration options to expand the capabilities of the software. The level of detail and intricacy makes for a smooth and fantastic user experience.
Here is a list of features that set Xero apart from the competition:
Invoicing
Purchase Orders
Inventory Management
Bank Reconciliation
Contact Management
Reports
Asset Management
Expense Management
Pricing
Xero is an accounting solution that is not particularly cheap. It is to be expected, given the extensive set of features that are made available to the user. There are three tiers of pricing that cater to businesses of various needs rather than sizes, and even the lowest tier plan has an impressive set of features of which you can make use. The difference between the tiers is predominantly in the number of invoices and bank reconciliations.
The software also offers a 30-day free trial to get a feel of the tool. You don't need to provide any bank or credit card details to avail of this service. This free trial period gives business owners a clear picture of what they are getting into before actually diving in.
Pros And Cons
Pros
Powerful book-keeping tools
Robust reports
Add unlimited users
User-friendly UI
Customizable automation
Easy and real-time bank reconciliation
Functional mobile app
750+ integrations
Top-notch security features
Cons
Poor customer support
Weak starter plan
Pricey premium plan
No inventory stock alerts
Conclusion
Xero is a brilliantly put together software. The user interface is impeccable, and the sheer variety of features is staggering. It offers tons of automation options and other features to simplify your business operations. The many integration options form the icing on the proverbial cake. However, the software is far from perfect. The price point can certainly be steep for some business owners. Further, their customer support leaves a lot to be desired too. If these wrinkles can be ironed out, the software can be head and shoulders above the rest.
Xero remains an impressive accounting software that does it all. If you are a small business owner with an above-average budget, Xero is probably the best solution for you.
FreshBooks
Overview
FreshBooks is an easy-to-use accounting and invoicing solution that is entirely cloud-based and geared primarily to small and medium-sized businesses. This software is unique when compared to the rest of the options listed here. The uniqueness stems from its ability to create custom, professional-looking invoices right from the app itself. This is especially useful for freelancers and tradesmen. It also offers a host of other features to carry out your accounting tasks efficiently. As FreshBooks proudly quotes on its website, it lets you "spend less time on accounting and more time doing what you love."
Features
The software's primary selling point is the ability to create custom invoices. You can customize it to suit your brand and give your operation greater credibility. But at its core, FreshBooks is an accounting solution and hence comes with the tools that let you sync your bank accounts and manage expenses. It also enables you to provide project estimates and proposals to your clients, which can be instantly converted to invoices, saving you time and money.
Below I list the noteworthy features that are available in FreshBooks:
Efficient Invoicing
Expense Tracking
Time Tracking
Double Entry Book-keeping
FreshBooks On The Go
Project Management Tools
Project Estimation Tools
Get Paid Effortlessly
Simple Reporting
Partner Programs
Pricing
Much like most other software in this roundup, the pricing is tiered. There are three levels of pricing for SMBs, with a fourth one geared towards bigger businesses. The pricing is rather competitive and affordable for freelancers and small businesses. The enterprise-level solution has custom pricing, and you can contact FreshBooks for more information.
All plans come with a 30-day free trial. They do not require your credit card details, either. This is comforting as you know you will not be billed automatically once the trial window expires. Furthermore, you will have access to technical support for any questions on setting up the software. As a customer, you can be well-informed before making a pivotal purchase decision.
Pros And Cons
Pros
Clean user interface
Expense tracking options
Project management tools
Flexible invoicing tools
Intuitive and easy to use
Robust payment applications
Stellar mobile application
Impressive integration options
Multi-currency support for invoices
Estimation and proposals help attract clients
Powerful analytics tools
The cloud-based platform ensures that you always remain connected
Multiple partner programs
Cons
Fairly expensive
Moving from Plus to Premium package comes with no feature benefits
File storage integrations are limited
Auto importing of expenses can be buggy at times
The mobile app is limited in terms of features
Conclusion
FreshBooks is one of the industry's leading accounting solutions providers. The vast array of features that include accounting solutions as well as invoicing and project management tools back that claim too. Even though this software will cost you a few bucks, it is an indispensable tool for SMBs and freelancers, although it may not be groundbreaking for accounting professionals and other people in the know. The auto-import feature can sometimes be a little buggy, and there are other knick-knack flaws present in the software.
All in all, FreshBooks deserves serious consideration. The price might be a little prohibitive, but it comes with a robust set of features to back the tag.
Zoho Books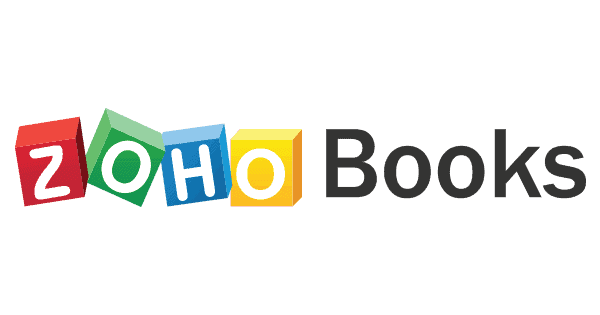 Overview
As a company, Zoho is known for its world-leading productivity and business apps, and Zoho Books is one of their many such applications. It is a cloud-based software that helps with accounting and automation of other business processes. An end-to-end solution, Zoho Books helps streamline finances and related operations and is ideal for small and medium-sized businesses. Further, it integrates well with the 40+ apps that Zoho is famous for, and you can run your entire business using the power of Zoho and its business applications.
Features
Zoho Books provides an end-to-end accounting solution right from negotiating deals to sending invoices. These features help reduce the hassle of managing data across multiple platforms. More importantly, the software has an exhaustive expense-tracking feature. It keeps you on top of your cash flows and the health of your business. The software also has time tracking tools embedded in it, which allow you to bill clients for the time invested by your workforce accurately.
Below, I have enlisted some of the salient features in Zoho Books:
Invoicing
Client Portal
Contact Management
Project Management
Inventory Management
Reports
Banking Features
Multiple Currency Support
Pricing
Here too, the pricing is tiered based on the size and needs of the business. As you move up the tiers, the expanse of features increases significantly along with the number of users. The software is not exorbitantly expensive for small businesses, and the available features more than justify the price tag. All pricing plans come with free technical support and integration with other Zoho Apps.
The free trial, however, is only available for 14 days. This is pale in comparison to the other software in this roundup. For software of this stature, I would have liked to see a 30-day trial for potential customers to make an informed purchase decision.
Pros And Cons
Pros
Affordable and scalable pricing plans
Powerful book-keeping tools
Robust project management and time tracking features
A well-designed client portal that improves client collaboration
Extensive customization options
User-friendly UI
Solid mobile app
Excellent customer support
Multi-currency support
Cons
No payroll features
Limited asset management tools
Limited integration options
Conclusion
Zoho Books is undoubtedly an industry-leading software when it comes to accounting solutions. The automated workflows, when coupled with the variety of features, makes for a truly satisfying experience, and a stellar user interface augments this. The pricing, too, is affordable for small business owners. One of the glaring downsides, however, is the lack of an in-built payroll feature, which can prove to be a dealbreaker for larger companies that need this flexibility.
That aside, Zoho Books is trusted by a large user base for a reason. If you are a sales or client-oriented business with a tight budget, Zoho Books deserves consideration. Make sure you use the 14-day trial to fully understand the platform before making the jump.
Verdict
At the end of this detailed exercise, the natural question to ask is: So, which one do I go for?
The answer will depend on a multitude of factors. You first need to gauge the size of your business. Next, you need to analyze the specific accounting needs of your operation. Only then will you be in a position to understand what you're looking for.
If you're on an extremely tight budget, the easiest decision is to use Wave Accounting. It is free, but you will have to part ways with all the bells and whistles. For someone whose budget is on a short leash, Zoho Books and QuickBooks Online might be an attractive buy. They offer a reasonable tradeoff between cost and feature-set.
For slightly deeper pockets, FreshBooks gives you the power of custom invoicing, among a few other exclusive features. For the ultimate, no-compromise experience, Xero is the way to go. It will cost you a pretty penny, but the experience is nearly unparalleled.