Quickbooks and Freshbooks are the front runners when it comes to accounting tools for small to medium-sized business owners; however, knowing which one is best for your type of business can be difficult. If you own a business and do the accounting yourself or have a small accounting department, you'll need one of these programs to manage your business expenses and profits properly. These tools also come in handy at the end of the year when it is time to prepare your taxes. Don't wait until the last minute to get your accounting organized. Keep up with it every day, all year long using either Quickbooks or Freshbooks.
Which is Better, Quickbooks, or Freshbooks?
The two programs are both made for accounting; however, they are definitely not created equally. In fact, they were designed for two different types of businesses.
Quickbooks is the perfect solution for retail companies that need the gambit of accounting tools, while Freshbooks is typically best for a business that is service-based or independent contractors that need to track their expenses and revenue. Overall, neither Quickbooks nor Freshbooks is better than the other; rather, you need to figure out which is best for your business needs.
We'll compare the product features and benefits of the two accounting programs below.
Time Tracking
Winner: FreshBooks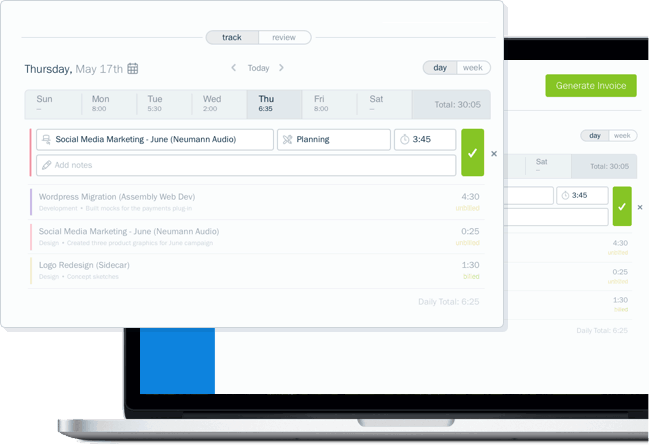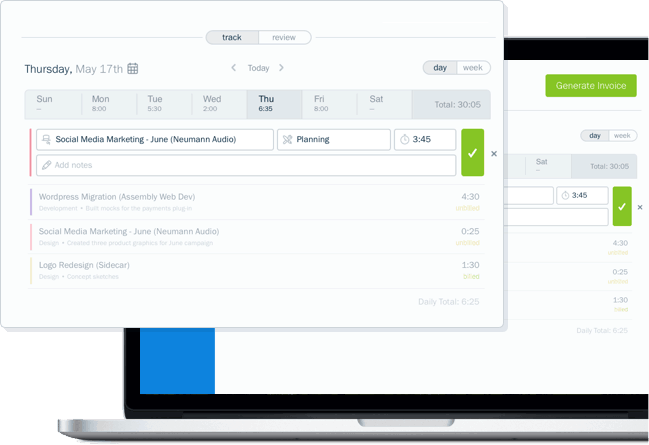 When it comes to time tracking, Freshbooks is the superior accounting program with built-in capabilities for individual projects and businesses that track billable hours by employee. Freshbooks also allows users to track their expenses and view their progress in the dashboard. Freshbook compiles all the data and allows you to export it into your accounting system for payroll and invoicing.
Quickbooks doesn't offer any built-in time tracking but does have an add on feature to track payroll. You can also enter in payroll manually on the expense chart and bill it by labeling your employee's services as a product. While tracking employee time is possible, it can be a hassle and confusing, and you'll end up looking for time tracking programs to integrate.
Freshbooks is the efficient and best way to go for time tracking.
Invoicing and Billing
Winner: Freshbooks
Both Freshbooks and Quickbooks have excellent invoicing and billing; however, Freshbooks just edges out Quickbooks because of its automation features. Freshbooks has built-in timekeeping, which allows invoices to be generated automatically through billable hours. You can also set up recurring invoices and set up follow up emails when invoices are overdue.
Quickbooks connects to your favorite time tracking apps like TSheets to pull data for billable hours. This can be a hassle since Freshbooks takes care of this process automatically. You can also allow your clients to pay directly from the invoice through click-to-pay and send automated recurring payment reminders, just like Freshbooks.
Inventory Tracking
Winner: Quickbooks
Freshbooks is not built for accounting in retail or product-based businesses that carry inventory. Quickbooks features an inventory tracker that ties into its accounting platform so you can enter in payments made to vendors, on-hand inventory, and track your inventory output to put together future orders. Quickbooks is the clear winner in this category since Freshbooks has nothing to offer in inventory tracking.
Expense Tracking
Winner: Quickbooks
Quickbooks supports payments made through invoicing as well as credit and debit card payments with detailed reporting of your profit margin. Your accountant will need to do a lot of manual entries for expenses since Quickbooks features a line-item expense breakdown.
Freshbooks is great for invoicing and taking payments, but you'll need to purchase additional software that integrates with Freshbooks in order to input and track your expenses. However, you can track receipts, manage your sales tax collection, and track the time spent on projects.
Accounting
Winner: Quickbooks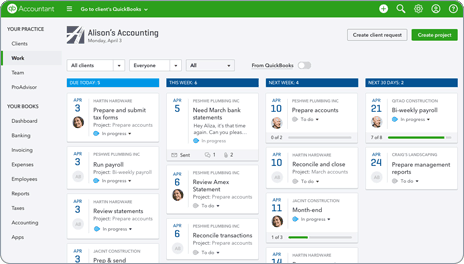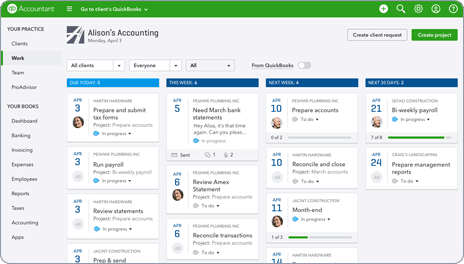 Freshbooks is missing a lot of upgraded and advanced features when it comes to full-blown accounting software such as fully automated balance sheets, although it is possible, albeit time-consuming, to manually create the balance sheets yourself.
Quickbooks is designed for tracking your accounting and even offer double-entry accounting that keeps your balance sheets organized for optimal cashflow. Because Quickbooks offers so many advanced features, some users find it difficult to use and best suited for professional accountants or people with a background in bookkeeping.
Integrations
Winner: Quickbooks
Going on sheer numbers alone, Quickbooks is the obvious winner with more than 400 compatible integrations, including payment solutions, banking, CRM, e-commerce solutions, PayPal, and more. Freshbooks offers many integrations, but they are specific to freelancers and very small business that work collaboratively. Some of the most useful integrations for small business owners that are found through Freshbooks include Moodle to track payments, tax preparation software, Zapier, and more. There are more options available that can also provide project management tools in addition to accounting tools with Quickbooks, which makes it the better program for all your integration needs.
Reporting
Winner: Quickbooks
Saying that Quickbooks offers better reporting is difficult because the reporting is different and based on the type of businesses that each program caters to. Freshbooks' reporting centers on profit analysis, time tracking, and invoicing, while Quickbooks offers a variety of diverse reporting options based on your accounting purposes.
With Quickbooks, users can generate reports on accounts payable, sales tax reporting, accounts receivable, inventory, product output, employee time reports, expenses, and purchases. Many of these reports are not autogenerated, however, and take a lot of manual input in order to track the data accurately. While it may be more work, if you're looking for in-depth reporting that allows you to get the most insight on your workflow management and profits, Quickbooks is ideal for your business.
And the Winner is…
QUICKBOOKS
Out of eight categories—time tracking, invoicing, and billing, inventory tracking, expense tracking, accounting, integrations, and reporting, Quickbooks is the winner in five out of seven categories. By sheer numbers, it appears that Quickbooks is the clear winner for the best accounting software. When you're looking for accounting solutions for your retail business or e-commerce store, Quickbooks is the obvious choice for you because you'll need the inventory tracking and in-depth accounting.
If you're a freelancer, have a small business, or are an entrepreneur offering home services such as lawn care, or housekeeping, you won't need the bells and whistles that come with Quickbooks. If your business doesn't sell a product, Quickbooks may not be the best option for you. Freshbooks is designed with the independent contract or small collaborative team in mind that doesn't need to track their ingoing and outgoing merchandise.
Both Freshbooks and Quickbooks are winners when it comes to best accounting software, but some of their features are designed for very different businesses. Make sure you understand the purpose behind each of the features discussed here to ensure you get the right accounting software for your business needs.