About
Zoho has carved a name for itself in the business of boosting the productivity of companies. Regardless of whether your business is a fledgling startup or an established firm known in the industry, their services are a godsend. And with Zoho Finance Plus, you can take things up a notch. Besides, with several Zoho Finance apps bundled together in a single subscription, it offers users unrivaled productivity at an affordable cost. At a price that undercuts the competition, it provides you with the resources to step up your productivity game. Regarded in the industry as among the very best in the productivity game, this is one suite you should try out.
In this article, I break down each service provided in this subscription to give you an informed opinion of whether it's worth the investment.
Who Is Zoho Finance Plus For?
If you run a business, regardless of its size, Zoho Finance Plus can give it a serious dose of performance and flexibility. It lets you scale based on the number of users across its suite of applications as well. Furthermore, it enables you to deal with every facet of your business, be it financial, employee health, or otherwise. This coverage lets you tinker with each tiny detail, crafting a successful and booming business in the process.
Pricing
At $100 a month, it includes access to a host of useful software, all of them designed to work with each other flawlessly. If you had previously subscribed to several of these applications, this subscription brings all of them under one umbrella. Using a single console, admins can add new users across applications, making the adoption process straightforward and simple. A 14-day free trial lets you get in on the action without spending a dime.
Applications Under The Suite
A Zoho Finance Plus subscription offers you an incredible list of apps that work together to keep your business running smoothly. Besides, each of the designs has this symbiosis in mind. The six applications that are on offer are Zoho Invoice, Zoho Books, Zoho Inventory, Zoho Subscriptions, Zoho Expense, and Zoho Checkout. Each of them caters to a particular facet of financially running your organization. And with tight integration, it lets you spend less time on management and devote more time to revenue generation.
1 – Zoho Invoice
A premium invoicing software platform that lets you create professional invoices and reminders, Zoho Invoice is the first part of Zoho's elaborate Finance Plus suite. It allows you to schedule and accepts payments from a variety of gateways, automating it, so that customer satisfaction is guaranteed. It even lets you charge customers' saved means of payment automatically, making it the right application for subscription services. Also, you can offer potential customers a rough estimate of prices and discounts via the client portal itself. All that stands between an estimate and an invoice is a single click.
Features
Track time and bill clients based on how much time your team spends on their projects. Helpful timers let you stay on top of unbilled hours and additional expenses that must be reimbursed by your client company. On that note, you can track costs without setting foot outside the Zoho Invoice as well. With the ability to auto-scan receipts, it cuts down needless work and generates reports so that you can document said expenses accordingly. And with dedication mobile apps, work on invoices wherever you are. A godsend for remote workers in your team, it lets you track working hours by using time logs. Payments can be sent based on the data tracked.
Pricing
Zoho Invoice offers its users a variety of pricing plans, tailored to fit their needs and requirements. Under this subscription, users can avail of the Professional plan at no additional cost. This plan is the highest tier, and offers you the best experience possible, with no limitations.
It lets a team of 10 reach an unlimited number of customers with a custom domain of your choice. You can scan 50 expense reports a month, after which charges and additional costs apply for every five scans. All the core features users have come to love are here. Automation and performance boosts are visible across the board, with the ability to track payments, deal with multiple languages and currencies, and more.
Integrations
From Paypal to Razorpay, Zoho Invoice supports a diverse set of third-party applications. The entire G Suite works in tandem with this tool as well, giving your business a shot in the arm. To keep in constant touch with customers, work in Slack to be informed of how your customers use your Client Portal. Clockodo lets you clock working times and offers a unique, in-depth look into your team's working hours and other statistics. Additionally, if you wish to send invoices by the traditional means of post, PostalMethods has you covered.
2 – Zoho Books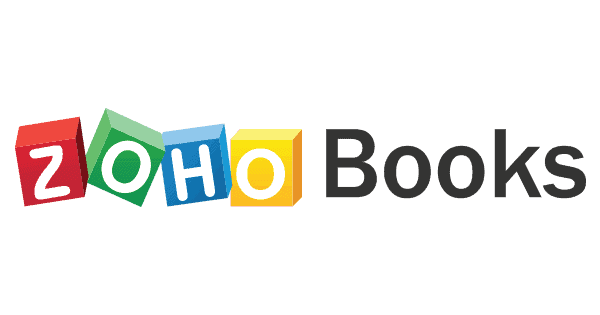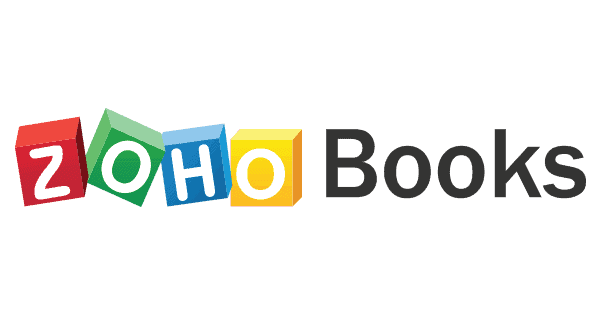 Among the prime accounting software services out there, Zoho Books keeps track of your finances and gives your workflows a sizable boost in productivity. With slick collaborative features that let large teams work across departments and even countries, this is one tool that has earned its place in any business professional's arsenal. Furthermore, Zoho's integrations with the numerous apps in its ecosystem and beyond cement this position.
Features
Create invoices in a matter of a few seconds and offer your customers an elaborate list of payment options with Zoho Books. This flexibility gives customers the option to pay by means most convenient to them, boosting sales and goodwill. Also, you can manage vendor bills and other organizational expenses with the help of this tool too. Craft and send purchase orders, send expense receipts online, and keep track of all the payments you've made concerning the functioning of your organization.
Inventory tracking is no more a hassle, as this service lets you keep an eye on inventory levels at all points of time. Replenish goods when it goes below a point and categorize your stock with information such as SKU and cost. Moreover, automatically import transaction information into your accounting software by setting up your financial details. Skip tedious data entry work by automating bank feeds and collect payments directly with the help of partner bank integrations. On that note, you can log unbilled hours of work that your organization has performed for your client and can invoice them with absolute ease.
Furthermore, keep an elaborate list of contacts, be it, customers or suppliers, without losing track of what's essential. Work with your clients with the help of an intuitive client portal interface and securely store their information for recurring payments such as subscriptions. Above all, use sophisticated reports to consistently gain better insights into the health of your organization. Custom dashboards and reports let you target the metrics you deem necessary.
Pricing
A Zoho Finance Plus subscription nets you a Professional Zoho Books plan. While it isn't the priciest option offered, it more than gets the job done for most businesses. It lets four users work with up to 10,000 invoices and bills and provides an elaborate tracking mechanism for your expenses. Besides, core features such as the client portal, budgeting, and custom functions are available as well. Automate recurring expenses and invoices as well with the help of this handy tool. Furthermore, reminders can be sent to clients based on their requirements.
Integrations
Payment gateways such as Paypal let you automate payments, while integrations with Dropbox and Onedrive let you upload documents such as receipts to the platform of your choice. Importing contacts from G Suite or Office 365 is a breeze, allowing you to keep in touch with potential clients. Uber for Business integration kickstarts your monthly bill ride settlements by presenting them directly to Zoho Books as bills that you can track. Furthermore, client portal notifications can be handled with a few clicks with the help of Slack.
3 – Zoho Inventory
The third application that comes along with this subscription is a robust inventory management software that lets you grow your business. Zoho Inventory boosts sales by letting you keep track of every item with stock management and order fulfillment systems. Integrate your Amazon, Shopify, or eBay account and sell merchandise across borders with ease.
Features
A capable cloud-based inventory control system must be chock full of features to cater to organizations. Zoho Inventory does all that and more. Manage several warehouses across locations, track and exchange stock between them and generate detailed reports while you're at it. Gain key insights into the metrics you deem valuable and measure multi-channel selling with one app across devices. Plan every step of the way. Craft packages and offer timely delivery updates to your clients with an order placement system in place.
Furthermore, a fulfillment system helps declutter your workflow and fulfill orders at an accelerated rate. Finally, gain access to several reports that let you determine trends and analyze data effectively.
Pricing
A Basic plan of the Zoho Inventory s is bundled with every Zoho Finance Plus subscription. While there are better options for organizations that deal with larger volumes of items and clients, the basic plan is a solid start in handling inventory efficiently. This plan lets ten team members work with 1500 offline and online orders, 3000 invoices, and 1500 bills. Also, it allows your organization to work with two warehouses with 150 shopping labels and 6000 package slips. Most core features are intact, such as dropshipping, comprehensive reports, and the ability to deal with multiple languages and currencies. Automate your workflow with ten rules per module for email alerts, webhooks, and field updates.
Integrations
Powerful applications let you connect with other applications to work on an even grander scale. With shipment tracking partner Aftership and shipping integrations with behemoths such as DHL and FedEx, propel your shipping partnerships to even greater heights. Furthermore, integrations with payment services ensure that your clients pay you promptly. Zoho's expansive list of applications helps in this endeavor as well, from accounting to analytical needs. Google and Office 365 integration spearhead your productivity boosts and promise improved engagement with both your team and your clients.
4 – Zoho Subscriptions
Created with professional businesses in mind, Zoho Subscriptions is a comprehensive billing service that lets you keep tabs on the entire billing life cycle. From the start to the end, automate key sectors of managing subscriptions and generating invoices to get paid on time. Besides, manage customers and their requirements better by gaining a better understanding of critical data points at every moment. Process payments effectively with the tight integration of Zoho Subscriptions and renowned gateways such as Razorpay.
Features
Effortlessly handle the entirety of the customer billing life cycle. The power to create pricing plans, collect payments, craft bills, and collaborate with customers are at your fingertips. Powerful connectors within Zoho's elaborate ecosystem lets you get more done, quicker. Boost your subscription business with options to facilitate recurring billing and accounting.
Furthermore, collect payments both offline and online with the help of Zoho's payment gateway partners. Multiple currencies are no longer a hassle. Also, a self-service portal gives clients the ability to browse through subscription options at will. Handle multiple subscriptions and work with each category of invoices separately. Finally, work with detailed reports to detect trends and tailor your user experience accordingly.
Pricing
The Professional Plan offered with a Zoho Finance Plus plan is the highest tier available, so you should be able to work on a large scale. It lets an10 team members interact with up to 5000 customers with y10 integrated workflows. All the main features that draw in businesses are intact. From hosted payment pages to detailed analysis on subscription metrics and a dedicated customer portal, it does it all. Besides, it lets you handle offline payments and work with custom schedulers as well.
Integrations
In addition to Zoho's capable suite of applications, you can work with Evernote, Onedrive, or Dropbox to attach documents to your customers. G Suite integration lets you add customers by utilizing your contact base, and Google Analytics gives you the tools needed to get the most of your data. Payment portals such as Paypal help you receive successful payments from clients. Stalwarts of the blogging industry, such as WordPress and Wix, let you work with their elaborate content management systems as well.
5 – Zoho Expense
An all-in-one expense reporting software built from the ground up to automate expense report generation, Zoho Expense is a valuable asset to any organization. Reimbursement is no longer a headache that needs multiple steps to solve. Created to cater to any business no matter the size, it simplifies the expense-dealing process significantly.
Features
All it takes to handle an expense receipt is to take an image. It's that simple. You can even use a smartphone to do it. The information will be detected automatically and will be added to your account. Multi-level approval is no longer an issue with automated approval flows in place. With a report created just for audits, audit expenses systematically. Sync expense data to your accounting software with only a few clicks. Furthermore, design your automated approval or rejection system to work with a large volume of expenses.
Pricing
A Standard Zoho Expense plan is available with this subscription. While the Premium option caters to more users, the Standard plan is more than capable of satisfying most customers, as most of its core features are available regardless. The only essential features it misses out on are the auto-scans and the Trips features. You can work with three workflow rules that work with emails or in-app notifications to alert users. Besides, you have three policies to work with. Audits are also available on this tier. Furthermore, it offers basic form customization. Tight integration across several third party applications round out its features.
Integrations
In addition to Zoho's network of connected applications, Zoho Expense offers collaborations with other major applications. Lyft and Uber integrations allow this service to track monthly ride allotments and handle expenses accordingly. Furthermore, Visa and MasterCard collaborations ensure that direct feeds are possible for corporate cards. File management is a breeze with top firms such as Box and Evernote supporting the app.
6 – Zoho Checkout
A payment on Zoho Checkout consists of only three steps. First, create the payment page. No coding required, the interface takes care of things for you. Next, fine-tune the visual appearance of the page, with the branding strategy of your organization. Finally, ensure that a payment gateway gets you your hard-earned money. It's that simple. With a payment portal that works just as well on a smartphone as a tablet or computer, break new ground every day!
Features
Decide what sort of payment your services will require. Is it a one-time payment, or is it a recurring one? Is it a subscription-based model? Then configure dates and timings for recurring payments based on the subscription the client has requested. Next, design your very own payment page with an incredible level of attention to detail and flexibility. Choose from a range of fonts or simply add your own. Embed your logo across it to add a sense of branding and build a steady reputation for your organization. Additionally, with the collaborations offered by Zoho with multiple payment platforms, designing a payment mechanism is a piece of cake.
Pricing
The Zoho Finance Plus subscription provides you with the very best Zoho Checkout has to offer: a Professional Plan. Ten team members can run 100 payment pages that can handle up to an impressive 5000 payments per month. Custom branding lets you shape your payment site, your way. Also, payment analytics enables you to determine what products your customers love the most and help you identify trends that may affect sales. Furthermore, automated payment retries ensure that your customer isn't frustrated if a payment doesn't work.
Integrations
Zoho Checkout has tie-ups with the biggest names in the payment industry, from Razorpay to Paypal. Its ecosystem is nothing to scoff at either. Zoho Checkout has over 40 Zoho apps offering some form of integration with the service. Email campaigns with MailChimp are a sure way of reaching out to new customers. Furthermore, Slack integration lets you receive notifications based on payments or the failure of payments.
More About Zoho Finance Plus
Setup And Ease Of Use
Setting things up is a rather straightforward process. A single portal lets you access all six programs and lets you switch between them at any point in time. The slick and intuitive interface allows you to perform tasks without fumbling for a tutorial or guide. Should you need assistance, a plethora of information exists online on Zoho's forums and across the Internet.
Device Compatibility
| | | | | |
| --- | --- | --- | --- | --- |
| Desktop Browser App | Android App | iOS App | Windows Phone App | Apple Watch App |
| ✓ | ✓ | ✓ | X | X |
Combined with incredible system support to customers, this subscription offers apps across the spectrum of devices. Be it on your smartphone or your laptop, and you can work on the go with their applications. Furthermore, with their easy-to-use interface and tools, even a layperson can come to grips with this suite of powerful tools. Location isn't a barrier to work anymore. Additionally, one can log hours as well via these applications, ensuring that every ounce of productivity is compensated.
Verdict
With six incredible applications rolled into one neat portal of tools, Zoho Finance Plus does a great job of making it easy for businesses to keep track of everything they would need to monitor. It handles every part of the chain and lets you automate most of it, offering a sizable boost to productivity. And with elaborate collaborative features, your team can work remotely and still get the results you require. Furthermore, at a cost that beats the competition that offers standalone products only, you can't go wrong with this one. Invest in a subscription to pivot your company in the right direction today!