Introduction
We live in the age of freelancers and dynamic startups. There are quite a few local businesses that provide services like hairdressing, fitness sessions, etc. These businesses must keep track of their clients and appointments. For this very reason, appointment scheduling packages lie at the very core of today's businesses.
In this article, I take a look at two of the most popular scheduling apps: ScheduleOnce vs Calendly. Various aspects of both these apps are pitted against each other to see which one is right for your business.
ScheduleOnce vs Calendly Comparison
| | | |
| --- | --- | --- |
| | ScheduleOnce | Calendly |
| Features | 4.5/5 | 4/5 |
| Interface | 3/5 | 4.5/5 |
| Integrations | 3.5/5 | 4/5 |
| Native payment integration | PayPal | PayPal + Stripe |
| Entry-level Pricing | $15/mo/user | Free |
Introducing ScheduleOnce
It is a top-of-the-funnel scheduling solution. This software makes scheduling discovery calls and product demos a total walk in the park. It can easily integrate into your website, emails or marketing campaigns for a seamless experience. This one, too, comes with a host of features that set itself apart from the rest.
Introducing Calendly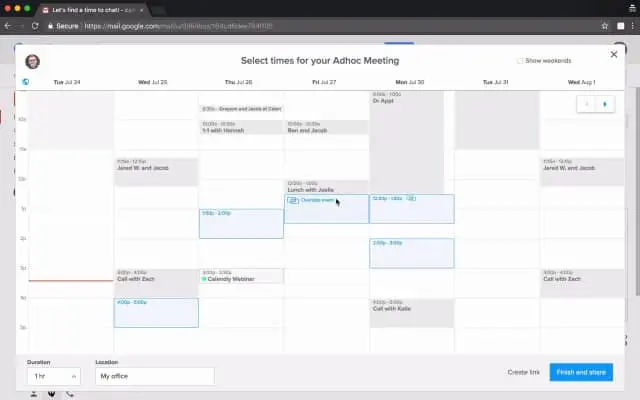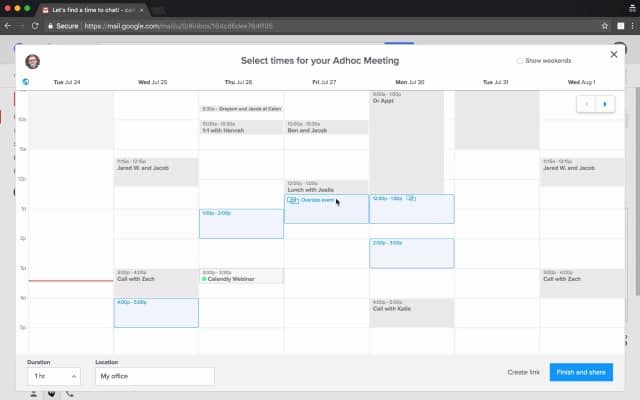 It is a software that aims to simplify the process of scheduling a meeting significantly. All you have to do is send your Calendly shareable link. The concerned parties can then choose their preferred date and time as per the rules set by you. These rules cater more to appointments and meetings, rather than to book services. On the whole, it is a simple and elegant option to replace conventional methods. Hence, it trades punches with our competitor for today, ScheduleOnce.
Criteria For Comparison
User interface
Integrations
Payment integrations
Pricing
User Interface
The way you interact with the app (and vice versa) is paramount when choosing between two or more options. Moreover, ease of use is vital, on both client-facing and back-end applications. Here, I have taken a look at the user interface that both software packages have to offer.
ScheduleOnce – User Interface
ScheduleOnce has a rather comprehensive dashboard. It has a lot of information at your disposal. You can list various event-types for your business. Furthermore, your clients can choose which staff they want to book an appointment. This feature makes the entire process very easy for both you and your clients. You can link your ScheduleOnce homepage and allow your clients to choose what they prefer. The above feature also includes their preferred channel for the meeting. In conclusion, while the interface is not 'minimal' in any way, it acts as a fully-fledged platform for your scheduling needs.
Calendly – User Interface
Calendly, on the other hand, has a very 'clean' interface. There is no better way to describe the user experience. The dashboard here does not have as much info as the one on ScheduleOnce. However, it features all that is important in a minimal environment.
Additionally, the client-facing experience is about as simple as it can be. The well-laid options offer little in the way of distractions. Setting up events for your business is also very easy. Calendly also lets you customize the finer details of each event if you so desire. In essence, the folks over at Calendly succeeded in their pursuit to develop a minimal, no-nonsense scheduling platform.
And The Winner Is!
I am a fan of Calendly's clean looks. All the information required is laid out in a convenient package. For small businesses, this presentation looks ideal in scheduling and management. ScheduleOnce offers significantly more in terms of features but has a rather complicated back-end environment. You can do more with ScheduleOnce if you figure out what is where. ScheduleOnce also offers exceptional after-sales support. Hence, it becomes a reliable scheduling platform for medium-sized businesses.
Integrations
To present a truly all-in-one solution, scheduling apps must have many integration options. As such, supporting cross-functional apps like calendars, CRM software, etc., lies at the very heart of scheduling applications. In this section, I have compared the integration options offered by each software.
Integration – ScheduleOnce
ScheduleOnce does a remarkable job of listing the available integrations on their website. They support all major calendars natively to offer maximum flexibility on both, the client-facing and back-end applications. Adding to that, ScheduleOnce also supports popular CRM tools and meeting-room apps. For automation, you can make use of connector apps like Zapier. These connector apps expand your integrations across many available packages and give you unparalleled flexibility. Ultimately, ScheduleOnce's custom API adds a whole new layer to the available options.
Integration – Calendly
On this front, even Calendly is well-loaded. Their website offers a neatly demarcated overview of integrations that it supports. Similar to ScheduleOnce, they too provide integrations with all major calendars and CRM tools. Connecting to Zapier gives you more automation options for your business. However, the feature that offers Calendly an upper hand in this comparison is the integration of analytics' tools. You can make use of powerful tools like Google Analytics and Facebook Pixel to get an accurate picture of your conversion metrics among a lot of other data.
Top Of The Heap!
It is hard to pick a definitive winner in this category. If deep integration is your priority, both of these options seem compelling. Your dependence on analytics and associated data will be the critical purchase-deciding factors. Google Analytics and Facebook Pixel offer robust information about your clientele. You can use these aspects in your marketing strategies. For this reason alone, I am ever-so-slightly inclined towards Calendly. Ultimately, the choice boils down to the best-fit application for your business needs.
Payment Integrations
Regardless of what business you run, or service you provide, there should be no hassle when it comes to getting paid. Additionally, having to invest extra time and resources in the payment process cuts into your profit margins. Here, I look at each software's payment solutions and pit them head-to-head.
Payment Integrations – ScheduleOnce
ScheduleOnce offers payment integration solutions throughout the booking cycle. This feature allows you to accept secure payments. Furthermore, you can also provide automatic refunds upon cancellation. You set the cancellation policy, and full/partial refunds are initiated based on that. PayPal is integrated natively in the software. Customizable invoicing and multiple currencies are supported, which greatly eases the payment process. You can also use Zapier to integrate Square into your business. For low-volume businesses, this serves as another attractive option to streamline the payment process.
Payment Integrations – Calendly
Calendly has native integration with Stripe and PayPal. Right off the bat, this gives you more flexibility when it comes to payment processing. If you are looking to build a payment platform from the ground-up, Stripe is the way to go. On the other hand, PayPal is straightforward to get started. Its pool of users goes well into the millions, and you can be up and running in a very short amount of time. For small businesses, PayPal offers the flexibility to sell anything, at any time and anywhere. Lastly, you can use Zapier to integrate POS services like Square into your business.
The Winner!
Stripe as a software is not as accessible as PayPal. By this what I mean to say is that you need top-tier development tools to make meaningful use of Stripe. As a result, I feel that both ScheduleOnce and Calendly are equally adept in streamlining your payment process. For most people, the presence of PayPal should be sufficient. If having the choice between multiple tools is what you're after, Calendly is the way to go. There is not much else separating the two, and I believe that you cannot go wrong with either one.
Pricing
Every business looks to reduce the incurred costs. Hence, it is no surprise that the pricing scheme of these software packages is of prime importance. In the following section, I list down the various subscription packages from both ScheduleOnce and Calendly.
ScheduleOnce – Price
ScheduleOnce offers a free trial of their software for 14 days. They do not require you to give your credit card details either. You can use this period to get a feel for the environment and user experience. After that time, subscribing to their services is mandatory. Their pricing is dependant on the number of users you plan to have on board. For up to three users, there is a flat fee of $15/mo. If you have anywhere between four and a hundred users, the charge is $10/mo/user. This option lets you roll out the software to your entire team and keep them all on the same page. For companies that have more than a hundred employees, ScheduleOnce offers pricing on request (they also throw in a discount).
Calendly – Price
Calendly opts for a freemium pricing model. You can get started with their 'Basic' version for absolutely no cost. The features at your disposal are minimal, but it gives you an idea of the overall experience. Moreover, if you are content with the limited experience, you save a reasonable amount of time daily at zero additional costs. Their 'Premium' package comes at a rather affordable $8/mo/user price tag. At this price, you get a significant boost in terms of the features available. Calendly 'Pro' will run you $12/mo/user for a no-compromises experience. Lastly, if you are running a not-for-profit organization, Calendly offers special pricing to lessen your financial burden.
My Pick
I find the price of ScheduleOnce to more attractive than Calendly. It grows with your business while giving you all it has to offer, at every point. This flexibility can positively impact your business in the long run. For $8/mo/user, the lack of PayPal integration in Calendly Premium is a little disappointing. However, when it comes to the overall ease-of-use and user interface, Calendly's marginally higher price point seems well justified. As is the case with most purchase decisions, the final call boils down to the value each software adds to your business.
ScheduleOnce vs Calendly: Which One Should You Choose?
As always, there cannot be one definitive answer to this question. First and foremost, you must evaluate the nature of your business. This effort will help determine the general category of software that you should be looking for. Next, you need to know the size of your business and project it for at least one year ahead. This exercise will help you decide the approximate number of users who will need the software. Subsequently, you will have to know what features are essential to the functioning of your business. Lastly, you can put the pieces together and arrive at the best-fit solution for your business.
Checkout out our best appointment scheduling software post to see all of the top applications available today.