Let's face it; job hunting can be an arduous task. This difficulty holds for everyone from a first-time job seeker to a perennial company hopper. For one thing, you need to put yourself and your skills out there to be judged by strangers. For another, the process of job hunting has so many dramatic highs (I made it past the first round!!) and lows (why haven't they called me back yet??) that it could make you feel you are starring in a soap opera. The emotional rollercoaster ride notwithstanding, you also need to face the harsh reality that for every job out there on the market, there are at least a dozen qualified candidates. So, how do you handle this treacherous process and go from being just a qualified candidate to THE perfect candidate for the job? There is no one-size-fits-all answer to this question. However, there are some basic things, that if you get right, can help you land that coveted job. So, without further ado, let's dive into a comprehensive guide on how to do just that.
The Complete Job Hunt Guide
1) Before applying for a job- Laying the foundation
A building without a good foundation cannot last long. One just needs to look at the example of the Leaning Tower of Pisa to see how things can go south (quite literally in this case!) if a building's foundation is weak. It took a multinational engineering task force more than a decade to stabilize this iconic structure. You and I, however, are unlikely to have the time or money to make that kind of intervention possible. So, it is important to lay the right foundation for a job hunt first. Patience is also vital here. When you are looking for a job, you may have a strong urge to dive in headfirst and worry about the results later. That, unfortunately, is the wrong strategy. Taking a few days to organize is not a waste of time, but efficient use of it and one that will bring rich dividends.
i) Create a standout resume
Hiring managers get dozens of resumes every day in their inbox to look through. According to CareerBuilder, around 65% of recruiters take only 30 to 60 seconds to glance through a resume before deciding if the candidate is worth a second look or not. Here are four tips to make sure your resume earns that coveted second look:
Tip #1: Choose the right format
Choose a format that works for you. A reverse-chronological resume, where you list your employment history in reverse order, is the most common and easy-to-read one. It is a great way to showcase your work history and experience. A functional/skill-based format is an excellent choice for freshers who want to highlight their skills and hide their lack of work experience. Last, but not least, experienced applicants or those looking for a career change can use a combination format that gives credence to both their transferable skills and wealth of experience.
Tip #2: Choose the right font and document type
Use fonts that are easy to read. A calligraphic font may seem fancy but is challenging to read and must be avoided. Also, avoid using standard fonts like Arial and Times New Roman. Instead, use alternate fonts such as Garamond or Cambria to stand out. More importantly, a resume should look professional. So, always prefer a PDF format over a word document.
Tip #3: Highlight your accomplishments
Rather than just listing your previous or current job description, highlight your accomplishments. A great way to do this is by using percentages and dollar amounts that prove the positive impact you had on the projects you worked. For example, you could say, 'My automation initiative has saved the company $5000 annually'.
Tip #4: Keep it short and simple
Hiring managers simply do not have the time to read through a novella-type resume. So, it is essential that your resume does not go over two pages, no matter how many donkeys-years' worth of experience you have. Additionally, you can use bullet points to increase the readability of your resume.
ii) Create an online presence
We live in a world where information is at everyone's fingertips. According to Monster.com, over75% of recruiters Google job applicants. So, unless you want pictures of you crushing a beer pong challenge to take center stage when someone googles you, it is a wise move to create a professional online presence. Here are some ways you can do that:
Method #1: Create a profile on job sites
Professional job profiles rank higher in Google search results (which is how you can keep the aforementioned beer pong pictures from being the first thing to show up in a search) and are a great way to make a striking first impression. Creating a profile on job portals such as LinkedIn also gives you more flexibility in showcasing your personality than a resume does. Start with a strong headline and an elevator pitch (a short but compelling description of your strengths) about you that will catch a recruiter's eye. From there, you can move on to a more detailed description of your accomplishments.
Always remember to use keywords in your headline that will show up on a recruiter's search. In other words, avoid terms such as 'Ninja Programmer' and 'Software Bug Assassin' (no one wants an assassin or a ninja in their workplace!) in your profile. These terms sound fancy but are not words most HR personnel use to search for potential employees.
Method #2: Create an online portfolio
For someone in the creative field, such as a professional photographer, UX/UI designer, or computer graphic artist, creating a portfolio is a great way to showcase your previous work. You can only use a resume to tell potential employers what you have done. With a portfolio, however, you can show it too. This feature adds another layer of credibility to your claims.
Now, the words' online portfolio' may sound expensive and intimidating, but it is a straightforward process to create. There are several portfolio websites that you can use to create a customized and professional-looking portfolio. More importantly, a lot of them are free.
Method #3: Start a blog
This method is for those who want to go one step above and beyond just creating a portfolio. It is admittedly more time consuming and effort filled. Having said that, if you have a flair for words, starting a blog where you expound on industry-related matters is a sure-fire way to impress an employer. What's more, as only about 7% of job seekers have a personal website, having one will make you stand out from the pack.
It goes without saying that your blog must be related to the job you are seeking. For example, if you are looking for a software job, starting a cooking blog will not score you any brownie points (even if you do have a killer brownie recipe!).
2) While applying for jobs
After you have taken the time to create a solid resume and a credible and professional online presence, you can start applying for jobs. Here are some tips to make this process a more successful and less gut-wrenching one.
i) Screen potential employers
When you are looking for a job, it is natural to develop a mindset of accepting any job offer that comes your way. This mentality can cause you to resume bomb every company in your immediate vicinity and beyond, even to ones that are less suited to you. Instead of an anxiety-fueled search, take a deep breath and screen your potential employers first. Finding a job ideal for you will, in the long run, lead to a mutually beneficial partnership between you and your employer and not one where you burn out in 6 months or feel undervalued continuously or underpaid. Here are a few questions to ask yourself before applying for a job:
Q1: Does the salary offered to you align with industry standards?
Q2: Does the company's corporate culture suit my personality?
Q3: Is the relocation or commute worth the job?
Q4: Does the company offer me any perks (such as health insurance or gym membership) that are important to me?
Q5: Will this job allow me to grow professionally?
If the answer to many of these questions is no, then you are better served not applying for the position.
ii) Read the fine print
Skimming through a job recruitment ad is never a good idea. Firstly, hiring managers love to hide Easter eggs in their job descriptions just to see if you are paying attention. It isn't uncommon to find statements like, 'Mention the word 'Texas' in your cover letter' hidden somewhere in the job posting, especially if it is for an original post.
Secondly, it is essential to read a job posting thoroughly, so you pick up on the fundamental skills and characteristics the employer is seeking. And thirdly, read the fine print to know how they want you to respond. Some companies prefer documents submitted in word format, while others want their applications filled out entirely online. If you skim through a job posting, you are likely to miss all these essential details.
iii) Draft a killer cover letter
Hiring managers use cover letters to gauge your personality and communication skills. Hence it is crucial to draft one that catches their attention. One way to do this is to check the company's website to find out who will read your letter and address it personally to them. If you cannot find out who the person is, you can start the letter off with 'Dear Hiring Manager' instead of the generic 'Dear Sir/Madam' opening. Another way to stand out is to showcase what you bring to the table. For example, instead of saying, "I am looking to gain x, y, and z skills by working at your company," you could say, "Here is what I can offer your company."
iv) Ditch the boilerplate-template approach to cover letters and resumes
Experienced recruitment managers know when they receive a recycled cover letter or resume because of all the generic words you use that describes everything and nothing at the same time. Ditch the non-specific terms. Look through the job description carefully for keywords and then optimize both your resume and cover letter for each application by using those words instead.
3) After applying for a job–Prepare for a phone interview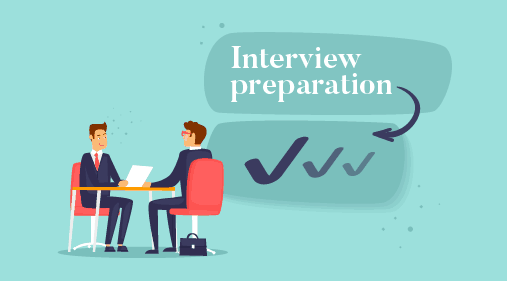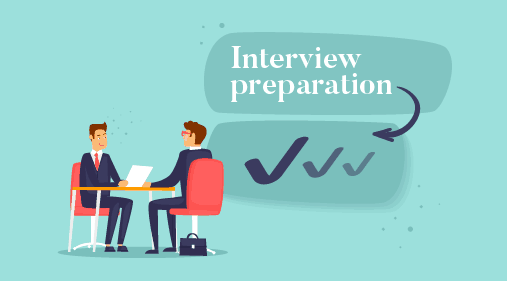 Admittedly, waiting for a company to respond to you is the hardest part of the job-hunting cycle. The agony of waiting has evoked several memes, which depending on your situation will either make you laugh or cry, like this one:
Funny or not, that is the reality of it. According to a survey by Talent Board, only 50% of applicants hear back from a company after submitting their resume. But rather than gnawing your fingers to the bone waiting for a response, you can spend your time more constructively preparing for a phone interview.
A lot of interviews start with a phone call from a recruiter calling for an 'informal chat.' Don't be fooled by their choice of words, though. How you respond during this off-the-cuff interview will probably determine if you progress to the next stage of their recruitment process or not. So, it is a good idea to prepare for a phone interview beforehand.
The question is, how do you prepare for something that may or may not happen? You simply practice a few essential points that are bound to come up in an interview, such as:
A basic introduction of yourself that involves pertinent personal information along with how you became interested in this field
A list of 3–5 achievements that showcase the value you can bring to their company
Your strengths and weaknesses
Industry techniques and terminology that you should know
Questions about why you want to leave your current workplace
Once you have all these talking points ready, ask a friend to conduct a mock interview so that you can practice speaking about them over the phone. Should an unexpected opportunity come calling, you will be in an excellent position to answer clearly.
The complete interview guide
So, you spruced up your resume, submitted it with a killer cover letter that conveyed your skills and pizzazz, aced the phone interview, and managed to impress the hiring manager. Congratulations, but don't celebrate just yet. You still have one last hurdle to overcome before you can claim the prize—the dreaded interview round.
It is natural to be nervous before a big interview. After all, this could be your next big break! The critical thing to remember here is that a job interview can be a two-way street where you get to learn as much about the company and its culture as they do about you. When you look at it this way, it doesn't feel as daunting. What's more, you can train yourself to not look like a deer in headlights and ace an interview just by following a few necessary steps before, during, and after an interview.
1) Before the interview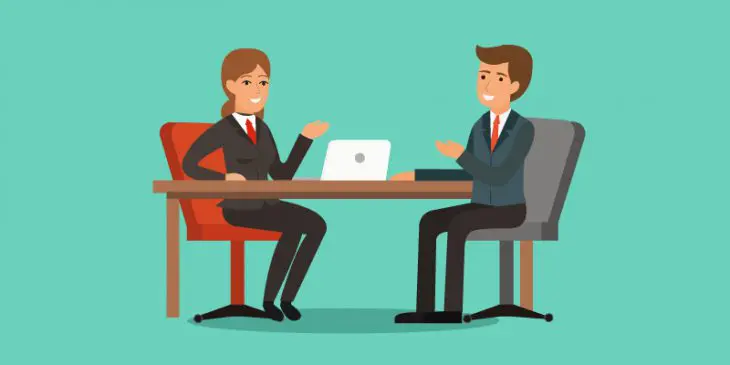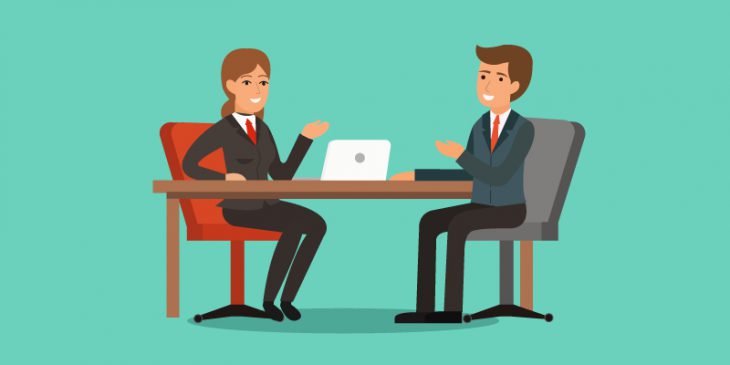 i) Research the company
Before you attend an interview, it is essential to find out as much as you can about the company, including its mission and values. Not only will this give you a good idea of what you are getting into but will also provide you with the knowhow to answer any company-specific questions that may come your way. When researching, remember not to restrict your search only to the company's website. Get information from any source you can including the company's social media accounts, LinkedIn profile, any annual reports they have put out, news articles about them, Glassdoor reviews, and even YouTube.
All this research will give you a feel of the company's vibe, and you can then use this understanding to project a similar vibe during the interview. An additional advantage of doing your homework on the company is that it will help you come up with questions of your own (it's a two-way street, remember).
Finally, find out who your interviewers are and learn as much as you can about them. If nothing else, this will help you recognize and greet them by name, a move that will show the panel how prepared and serious you are about this job.
ii) Research the job
Read the job description put out by the company. Then, reread it. By the time you attend the interview, you should know the job description like the back of your hand. While perusing it, first, make a note of the requirements of the job in terms of education, experience, and skills needed. Additionally, catalog the duties that a person doing the job will have to perform and any bonus skills mentioned in the job post. Then, develop a narrative that showcases your skills, highlights areas in your experience that are relevant to the job offer, and any bonus skills that can score you some brownie points. In short, show them that the job description fits you like a glove.
iii) Know your accomplishments inside out
Bragging about one's achievements can be off-putting to some people, but an interview is no time to be humble! You need to show your prospective employers that you not only have the skills they require but also the talent to put them to good effect. Be prepared beforehand to describe situations where you used your skills to navigate through a stressful work situation or to provide an innovative solution to a persistent problem. If you have any percentages or dollar amounts that can back your claims and prove how your inputs helped your employer turn a profit, commit those to memory too. A great way to present your accomplishments is by using the STAR method:
S – Situation – Explain the context of the problem at hand
T – Task – What goal the company was trying to achieve
A – Action – The skills you used or the actions you took to accomplish the mission
R – Result – How your intervention helped the company (this is where you can use any statistics you have)
iv) Practice answering questions
The adage that practice makes perfect holds for most situations, and attending an interview is no different. Writing down and practicing the answers to some common interview questions can be the difference between you appearing a smart, confident, and competent candidate or a sweaty, blubbering mess.
Here are some common interview questions you should be ready to answer:
Q1. Tell us a bit about yourself–This is technically not a question but is often used as an icebreaker. Be prepared with a short synopsis of yourself that includes why you got into this field.
Q2. Why do you want to work for us? Showcase your knowledge of the company and what you like about its mission and values.
Q3. What are your strengths? /why should we hire you? Use the STAR method to describe your skills here.
Q4. What are your weaknesses? Honestly list out your weaknesses along with what you have done or are doing to work on them.
Q5. Where do you see yourself in 5 years? Refrain from speeches about changing the world or jokes about taking your interviewer's job! Instead, focus on a realistic career path that involves you imbibing any training and leadership opportunities the company has to offer.
Q6. What salary are you expecting? Base the answer to this question on industry standards and not on your previous salary and don't be afraid to negotiate your salary, often employers are not offering the highest amount they will pay you. Use our salary calculator to help guide you in this step.
In addition to these, become well-versed with answering industry-specific questions as well.
v) The-night-before prep
It is not a good idea to run around on the morning of the interview, gathering everything you need. Myriad things can go wrong, putting you in the wrong headspace for the interview. So, take a little time the night before to do a little prep. Here is a checklist of things you can keep ready beforehand.
▢ Copies of your resume–Don't assume the hiring manager has your resume. Instead, carry at least five copies of it so that you have enough to go around in case there are additional interviewers.
▢ Copies of any letters of recommendation or references you may have.
▢ Cleaned and pressed interview outfit–According to College Atlas, over 60% of hiring managers say that the way a person dresses is often the differentiating factor between two similar candidates. So, you would be remiss to ignore this step. Choose an outfit that matches the job you are seeking. If, however, you're not sure about the dress code, there is no shame in checking with the person who scheduled your interview. You only have one shot at making a good impression and looking neat, smart, and well-groomed is one way to do that.
▢ Cleaned and polished shoes
▢ Essentials like a bottle of water, breath mints, tissues, etc.
vi) Destress and rest
Pray, cook, or go for a run. Find whatever good avenue that releases your stress the night before so you can get a good night's sleep. There is nothing that can scramble your brains as sleep deprivation can so don't sit up all night cramming for the interview. It is also essential that you get up with enough time to eat a healthy breakfast so you don't set off an earthquake-sized tummy rumble during the interview!
2) During the interview
i) Show up on time
Showing up late by more than a few minutes to an interview is a cardinal sin. Over 90% of hiring managers say that being tardy tops the list of interview no-no's and hurt your chances of getting hired. In other words, you've lost out even before the interview could begin. To avoid being late, map out the best route to the interview venue and check on the availability of parking beforehand. Ideally, you should arrive 10 minutes before the scheduled start of the interview. Crucially, this will give you the time to freshen up, hydrate, and compose yourself before the interview starts.
If you are running late, call and inform the interviewer that you will not make it on time, let them know how late you will be, and apologize for the inconvenience caused. This way, you may be able to salvage the situation.
ii) Show positive body language
It is often said that over 90% of communication is nonverbal. Whether or not this is an accurate number, the fact remains that your interviewer is subconsciously paying attention to your body language.
Here are some body language tips that will help you look capable and confident during your interview:
Tip #1: Give a firm handshake. As with everything in life, balance is key here. Give too hard of a handshake, and you appear overbearing, too soft, and they might perceive you as a pushover. It is best to match your grip with that of the interviewer's.
Tip #2: Sit straight up and back in your chair with feet planted on the floor. This upright posture signifies confidence and alertness. You can also lean forward as the interviewer speaks to show your interest in what they are saying. Slouching down in your seat will make you seem indifferent.
Tip #3: Make sufficient eye contact. Looking directly at the interviewer when he or she is speaking to you shows them you are engaged. A shifty gaze can make it seem like you are lying. When it's your turn to talk, make sure you look at all the interviewers present rather than only stare at one.
Tip #4: Use hand movements when you talk, just not too much (or risk looking like a windmill!). Additionally, avoid pointing, chopping, and slicing the neck gestures at all costs.
Tip #5: Smile. Don't be afraid to show off those pearly whites, especially when you first meet the interviewer. It will make you seem warm and friendly.
iii) Ask questions of your own
Asking the interviewer some questions of your own is a great way to show them your interest in the job and the company. Apart from this, it also allows you to understand the workings and culture of the organization. The fact that most other candidates will not have the gumption to do this will also make you stand out from the pack.
Here are a few different questions you can ask your interviewer:
Q1. What would be the most challenging aspects of this job, should I get it?
Q2. What qualities do I need to succeed in this role?
Q3. Why is this position open?
Q4. What is your favorite and least favorite part about working for this company?
Q5. What is the management structure like in this company?
Q6. What is the company culture like?
Do's and Don'ts for the interview.
| | |
| --- | --- |
| Do's | Don'ts |
| Do be polite to everyone at the interview venue. | Don't play with your hair, touch your face, or tap your feet during the interview. |
| Do keep your phone on silent. | Don't chew gum. |
| Do listen carefully to what the interviewer is saying. | Don't make excuses for career missteps. Show what you learned from them instead. |
| Do take the time to compose your answer. | Don't badmouth your previous employer. |
| Do be honest. | Don't ask the interviewer personal questions. |
3) After the interview
A polite way to remind the hiring manager of you is to send them a thank-you note or email within 24 hours of the conversation. In it, thank the interviewer for taking the time to speak with you, reference anything unique that came up during the interview, and reiterate your interest in the position. This thoughtful gesture could give you the edge over a similar candidate.
Conclusion
Getting a new job is a stress-filled affair, but with a little preparation and practice, it can be less so. We hope this guide will help you land that dream job without losing your mind. Just remember to breathe through the process!
Oh, and if you are successful in getting a job and this guide was helpful in some way, do let us know in the comments below.