Ready for the ultimate guide for choosing the right modern sofa bed for home office decorating?  The pandemic has changed the way we work, and many people are now working from home. As a result, home offices have become increasingly popular. If you're setting up a home office, you may want to consider getting a modern sofa bed. A sofa bed can provide comfortable seating during the day and a bed for guests at night. To achieve your business requirement easily here's what you need to know when choosing the perfect modern sofa bed for your home office
Consider the size
When choosing a modern sofa bed for your home office, size matters. You want to make sure that the sofa bed fits comfortably in your home office without taking up too much space. When it comes to meeting with clients in a home office or small business setting, creating a professional and inviting space is essential. Here are some general guidelines for selecting a modern sofa bed, chair, and office table for your room size:
Choose a modern design sofa bed that complements the rest of your home office decor and can easily transform from a sofa to a bed. at the end of the day, you can sleep comfortably some time on it once you finish your work.
Look for a modern office chair with adjustable height and tilt to customize it to your desk, Sofa bed, and body. a Back Care Cushion that supports your posture and helps prevent fatigue during long work sessions.
You may wish to keep a desk in front of the window so you can look out as you work. You may prefer to have a desk in the center of the room where you can have clients or guests sit on a modern sofa bed on the other side. You could also opt for a fold-down desk if you want to clear the space when the desk is not in use.
Power and Connectivity
Many modern sofa beds come equipped with power and connectivity options to enhance their functionality and convenience. Look for a modern sofa bed that includes built-in power outlets and USB ports for charging your phone, Tablet, or Laptop. These pieces of equipment are often located on the armrest or the base of the sofa bed and can provide a convenient way to charge your devices without requiring a separate power adapter. Some modern sofa beds also include built-in Bluetooth speakers or Wi-Fi connectivity. These features can allow you to connect your devices and stream music or videos directly from the sofa bed.
While cup-holder sofa beds are not as common as regular sofa beds, they can provide added convenience and comfort for clients during meetings or visits. Incorporating a cupholder sofa bed into your home office or small business space can create a more relaxed and accommodating environment
Comfort is key
Comfort is essential when it comes to a modern sofa bed for your home office. You want to choose a sofa bed that is comfortable both as a sofa and a bed. Look for a sofa bed with a comfortable mattress whose ideal thickness should be about 5 inches. Memory foam or latex mattresses are good options as they contour your body shape and provide excellent support during work.
Also, check the comfort level of the sofa cushions. They should be firm enough to support your back but also soft enough to provide a comfortable seating experience. The sofa bed's backrest should also be adjustable so that you can find the perfect seating position especially when you use the laptop.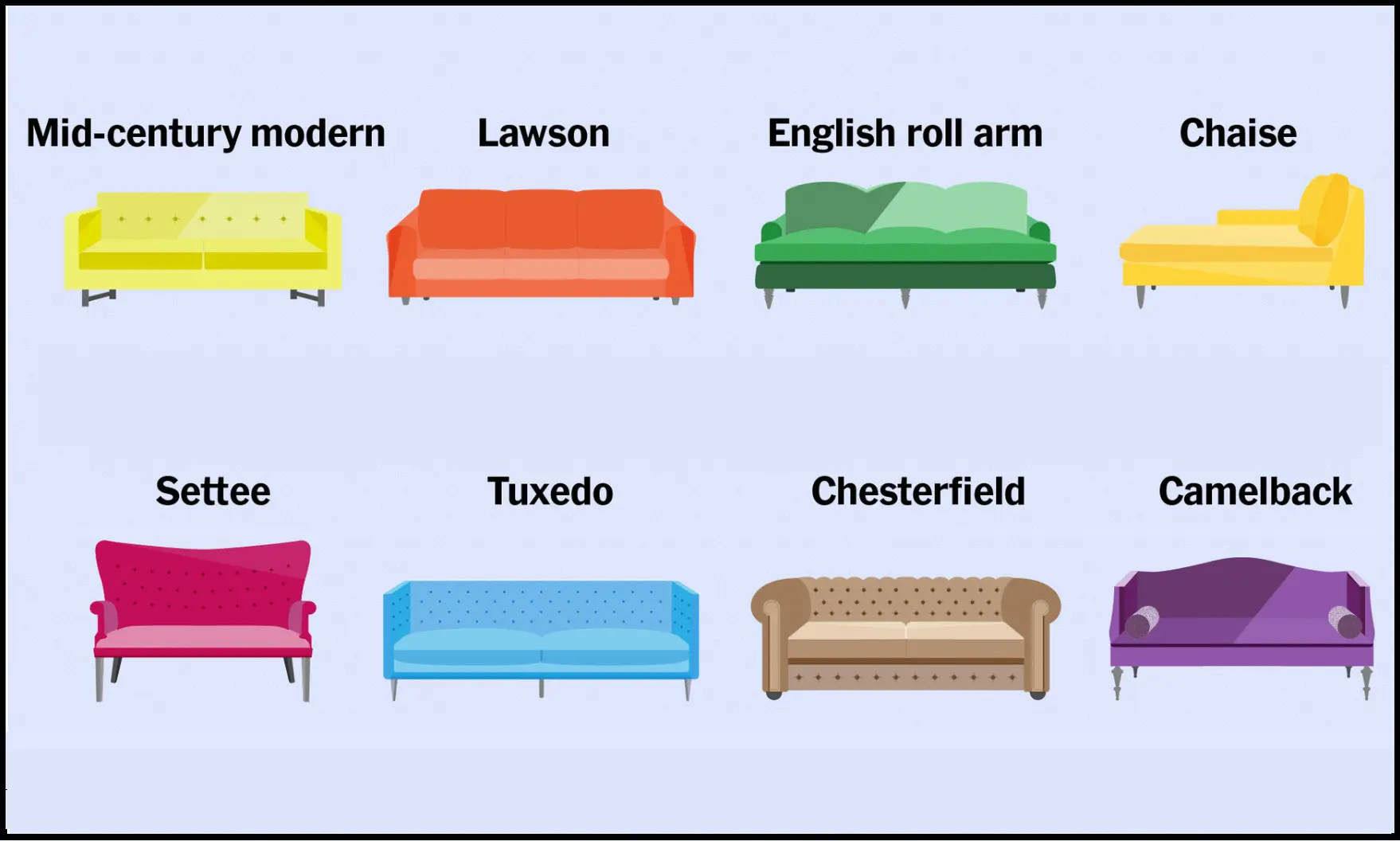 Style and Design
Regardless of how well a sofa is made, you won't be happy with it if you don't also love the way it looks. Narrow your search to the styles that appeal to you and that will complement your home office. Here are the styles that have gained the most attention and interest from buyers.
Mid-century modern
Lawson
English roll arm
Chaise
Settee
Tuxedo
Chesterfield
Camelback
But one of the most popular sofa bed styles is the modern convertible sofa bed that we cannot forget to discuss on it. This style is perfect for a home office, small business, and freelancer because it can easily transform shapes according to your mood. Modern sofa beds are a great addition to any home office.
It's also a great choice for those who don't have a separate guest room and can be easily converted into a bed for guests or for a quick nap.
Budget
Start by figuring out how much money you can afford to spend on a sofa bed. Consider your income, expenses, and any other financial obligations you have. It may be tempting to opt for the cheapest option, but remember that a sofa bed is an investment. Consider spending a little more for a quality piece that will last longer and provide better comfort. Check for any promotions or discounts that may be available. This could include sales, clearance items, or even second-hand options. Make sure to leave a little cushion in your budget in case unexpected costs arise, such as delivery or assembly fees.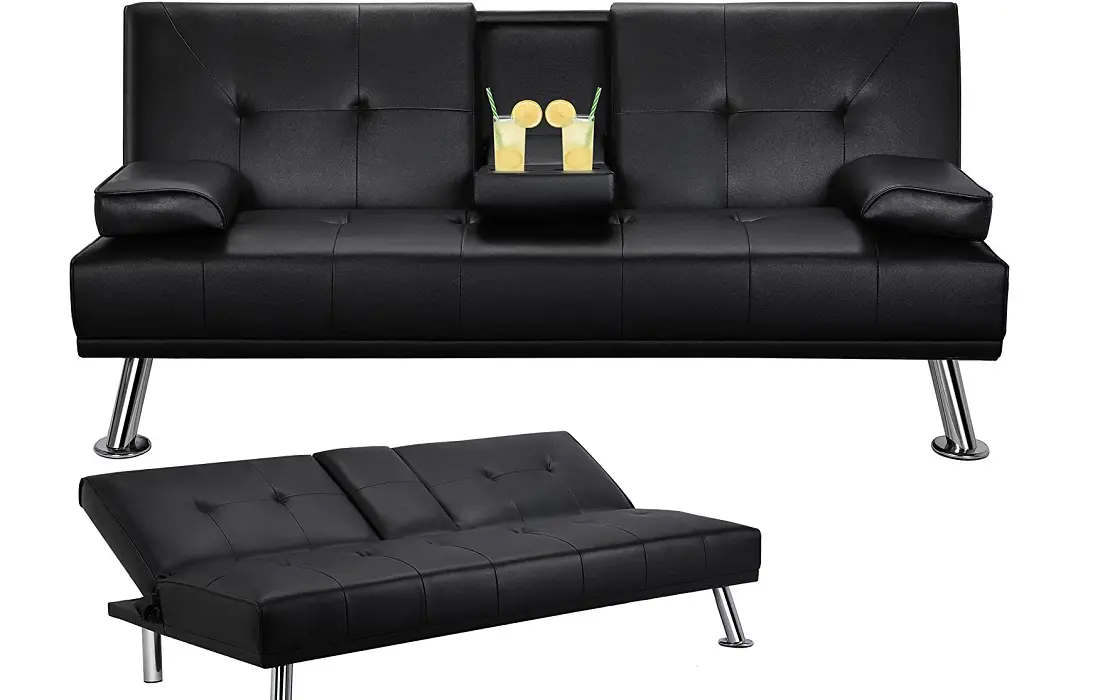 Yaheetch Modern sofa bed Easy to Use
Yaheetch modern sofa beds are designed to provide comfort, convenience, and ease of use. These sofa beds are typically made with high-quality materials, such as sturdy frames and comfortable cushions, to ensure both durability and comfort.
One of the key features of Yaheetch modern sofa beds is their easy-to-use design. These sofa beds are often designed with a simple and straightforward mechanism for transforming from a sofa to a bed and are perfect for any space and well-suited for any apartment, studio, or living room. With practical function, this modern sofa bed is a nice piece of home/office furniture.
Conclusion
Choosing the perfect modern sofa bed for your home office is all about balancing style, comfort, functionality, and budget. Consider the size, comfort, style, and design, ease of use, durability, and budget when choosing a modern sofa bed for your home office. By taking these factors
Yaheetech is a cross-border e-commerce company established in 2003 with more than 500 employees worldwide. With our own 39 warehouses around the world, we provide a wide range of products with fast delivery to millions of customers in more than 10 countries, available on Amazon, Walmart, eBay, Wayfair, Wish, Cdiscount, ManoMano, OTTO, Rakuten, Real and more. We devote ourselves to making your life comfortable.